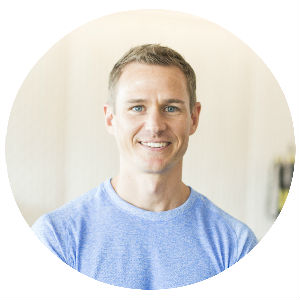 By Brent Gallagher, AFS Community Expert
The competition between Boston Market and Chick-fil-A heated up in the 90s.
In a famous Chick-fil-A leadership meeting, executives discussed a variety of strategies to grow bigger and faster to overtake the market. Truett Cathy, founder and former CEO of Chick-fil-A, sat back quietly and listened to the entire team build their case to grow bigger to reach the billion dollar mark by 2000.
Then all of the sudden, Cathy pounds his fist on the table.  As the room grew quiet, he said, "If we get better our customers will demand we get bigger!"  Truett went on to say that their job wasn't to create more products and open more stores, but rather to sale more products so well that more people wanted it.
Consequently, in 2000, Boston Market filed for bankruptcy and Chick-fil-A hit a billion dollars in sales for the very first time by focusing simply on getting better.
Isn't this what the fitness industry is all about: Helping people create a better quality of life?
Our focus should be to take such great care of our community that it inspires them to invite their friends to come and experience our facilities.
As leaders though, we face an ever present fear of getting bigger, faster. That's short-term thinking. We have to begin looking at the bigger picture, just like Chick-fil-A, and how we can simply become better within our current stage of business and for the community that is already investing in our services.
This isn't a top-down leadership practice either. It starts with your front line trainers, desk staff, sales team and various other teammates. It's role model by you though. 
The Team Gets Better First
In your next team meeting, print out these questions and allow everyone 5 minutes to write down their answers.
What does getting better look like for our facility?
Where can you get better at serving our current community of clients?
How can you take one step this week to improve greeting clients at the door?
What can our team do this month to wow our clients every session?
Where have we lost touch with making things better within our facility?
Next spend 30 minutes openly discussing their answers. Then, as the leader, create an action plan to make the top 3 suggestions your teams mission for the next 30 days.
There is a lot of room for us to improve in how we serve our communities. Sometimes the simplest steps, like:
remaining surgically clean (even behind the heavy dumbbells & under the treadmills)
hand writing notes (not computer generated) to clients to personally thank them for their trust
walking your clients to their car with an umbrella when it's raining (or driving them home if they walked over)
make it like Norm walking into Cheers when a client enters your facility
Don't mistake simple for non-impactful. It's often the small gestures that keep clients coming back throughout the years.
---
Brent Gallagher is the owner of Avenu Fitness & Lifestyle, a brand measuring the quality of life one can live, not just their biceps and waistlines. Over the last 10 years Brent has grown from zero clients and zero teammates in 1,200 sq ft to an all-star 14-person team generating over 7 figures annually, serving 465+ clients in 4,500 sq ft. He has created a one-of-a-kind, unorthodox, 30 minute approach to training, nutrition and life that's an unsuspecting experience from the typical workout. Brent invests time coaching high performing leaders and challenging fitness businesses to come to blows with the status quo by redefining what's possible for the communities they serve. www.BrentGallagher.com