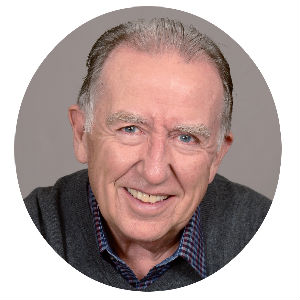 By Patrick Craig, Special AFS Contributor
At the turn of the year we are seeing some indicators that the COVID crisis might be ebbing. Many states that have had rather draconian measures in place have reversed course and are now talking about opening indoor dining and this heralds probable relaxing of the restrictions placed on gyms and fitness clubs.
I'm sure you've read the latest trend reports about what's expected in 2021, and rightfully so...so without further ado...here are 8 more to get to ready for the year ahead.
Streaming services will remain so for the foreseeable future
The variety of workouts combined with the chat features that allow participants to engage with the instructors and each other really does create the studio experience from the comfort of home. Because you can see everyone in the stream and conversations can be enabled among participants and the coach, the streaming workout actually creates a sense of community even while you are working out alone at home. So look for more and better streaming services that will be user friendly, professional, and community-enhancing. It's all up from here.
More and more group fitness to hit the great outdoors
In the face of stringent indoor restrictions, many warm-weather and even some northern clubs have moved their workouts outdoors, and when you think about it, where better to exercise? Recent studies show that 70% to 90% of those who contract COVID-19 have a marked Vitamin D deficiency. So what better place to get a dose of the best natural Vitamin D than out in the sunlight?
Many people are also rediscovering the benefits of accessible activities such as walking and are making use of outdoor recreation spaces like parks and hiking trails. In addition, activities such as cycling, roller-skating, and inline skating are seeing a resurgence in popularity. Outdoor classes that include the whole family have become a popular option at many clubs. It will be an interesting development if this crisis actually gets kids and adults off their couches and their devices and gives them a renewed love for outdoor activities.
Purchasing habits of consumers for their home gyms 
Fitness equipment sales have gone through the roof as people convert their garages into home workout studios. But this will create an opportunity for those personal training professionals who specialize in at-home workouts. Instead of the ice cream truck in your neighborhood start looking for "THE PT GUY" truck.
Many individuals have started exercising for the purpose of improving their health
According to the CDC, 92% of COVID deaths have two or more co-morbidities. These include diabetes, pneumonia, heart disease, a compromised immune system, and in particular, morbid obesity. According to a study that took place in the UK, the pandemic may be initiating a new interest in physical activity and exercise among older adults who are at greater risk of complications from the virus. It's well established that regular exercise combined with other healthy lifestyle habits can reduce weight and strengthen the immune system.
This will create new opportunities for you as a health and exercise professional to design programs tailored to help older clients reduce risk factors and improve overall health.
Social media will continue to be one of the main ways that many individuals search for and consume fitness information
As more consumers enter the fitness market, many people are looking to Social Media for guidance. And recently the Internet has seen the birth of many more platforms so the big three aren't the only sources they are turning to. So as professionals in the industry, you need to be sure and leverage your social media presence. That might mean talking to or paying a consultant to get really tuned up, but since that is the way the industry is moving, it might be a justified expense.
Older consumers will turn to high-intensity interval training (HIIT) in 2021
Yes HIIT is a great way to tune up the body, but there is one caveat: HIIT is not a "one size fits all" type of training. As your long time members become a year older, their HIIT workouts will need to be customized to their needs. Many older fitness consumers have been exercising most of their lives so they are more likely to do a HIIT workout than chair aerobics. Research suggests that HIIT elevates BDNF, the protein that stimulates the growth of new brain cells. So for older members who want to reduce the risk of dementia or Alzheimer's, the addition of one or two HIIT workouts to their weekly routine can only be beneficial. You might look into Tricia Murphy Madden's Your Body 2.0, a group program designed specifically for the over 40 crowd.
Post-workout recovery protocols will remain extremely popular
Body-weight workouts that enhance mobility, the use of percussion guns and foam rollers for myofascial release, and compression clothing are all useful approaches for enhancing recovery from exercise and will only gain popularity in the coming year. There will also be an increased emphasis on the health benefits of sleep, in part because of its positive effects on the immune system. To meet this need, health and exercise professionals should brush up on their knowledge of recovery techniques so they can provide solutions to ensure that clients experience results from their workouts.
Growth in fitness programming for the entire family
The line between going to the gym to train or exercising outside will become less and less distinct as equipment fans move to alternative indoor and outdoor offers using apps or even their phones to train. Many youth sports have been affected by the pandemic, and parents have responded by including kids in recreational activities. This creates an opportunity for a health and exercise professional to develop programming that is inclusive for the entire family.
Things seem to be taking a turn so get up and get moving.
As I said in my last article, the pandemic has changed the fitness industry in ways we would not have imagined only a year ago. The general public is developing a better understanding of the role that exercise plays in promoting optimal health. This will, in turn, create new consumers who will need the guidance of ACE Certified Personal Trainers, Health Coaches, and Group Fitness Instructors. Gym owner and fitness studio operators need to take a long look at these trends I've mentioned. I've said it before and I'll say it again: it's time to see how to can move your facility and your offerings out of the old "train hard, train fast, get six-pack abs" mentality and get your business more in line with the new direction of your industry. Finding a way to get your club moving in a new direction will be critical if you want to survive and grow in 2021.
---
Patrick Craig has worked in the Marketing Industry for the past twenty years. He is a published author and has written extensively about the fitness industry, particularly the gym software aspect of it. He has been with Money Movers, Inc. for the last six years where he serves as the Marketing and Operations Manager, web designer and coder, and maintains the custom websites Money Movers, Inc. develops for their Online Business Manager gym software clients.