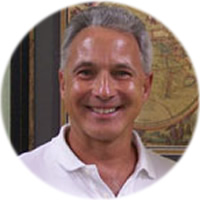 By Paul Bosley, Managing Member, Business Finance Depot
In today's banking environment, I am asked frequently if any lending is being done. The good news is that lending is indeed being done. The bad news is that as a direct result of our prolonged recession, many funding sources have gone out of business and have exited the leasing business.
This erosion of lenders has put additional demand on the remaining funding sources with a finite amount of capital to lend. As a result, the underwriting criteria of those remaining lenders to approve a lease application have become more stringent in nearly all cases.
In a typical lease transaction, the security collateral offered to a lender is the fitness and non-fitness equipment being leased. Owners need to purchase strength equipment, cardio equipment, lockers, security systems, computer systems, software, removable flooring, refrigeration equipment, vending machines and signage either to build a new studio or to remodel an existing space. Consequently, all of these items can be included in a typical lease since they are required to conduct business in our industry.
The three (3) keys to lease approvals are cash flow, credit and collateral.
Cash Flow – The first key to receiving a lease approval is the company reports positive cash flow. Most underwriters' formulas add net income to a portion of depreciation since depreciation is a noncash expense. The resulting free cash flow must exceed the amount of the annual lease payments by some margin for the amount requested in the lease application. For example, if the company reported $75,000 net income and $50,000 in depreciation, an underwriter may consider that at least $100,000 is available to pay the new lease payments. If the lease request requires annual lease payments of $50,000, the lease probably will be approved. If the lease payments require annual lease payments of $150,000, the request will probably be denied. Typically, the only documents accepted by lenders to verify cash flow are tax returns, financial statements prepared by CPAs and business bank statements. Internally prepared financial statements are only considered when a company shows a history of net income on a consistent basis.
 
Credit – Business credit scores for companies are recorded by Dunn & Bradstreet and Paynet. I advise all owners to periodically check that the information reported by these agencies about your company is correct.
All lease transactions are guaranteed by all owners with more than a 10 percent equity position in the company. Consequently, personal credit plays a large role in lease approvals. A 700-plus credit score is now required from "A" lenders and credit scores of 650-plus is typically required by "B" lenders. The biggest differences between "A" and "B" lenders are that "A" lenders will typically approve leases for higher amounts and the monthly payments are less per thousand.
Collateral – Not everyone has a 650-plus credit score, and not everyone owns a company that reports a net income & has good business credit. Consequently, funding sources exist that offer leases requiring acceptable collateral in addition to the equipment being purchased. Acceptable collateral typically is marketable stock, CDs or real estate. When real estate is being offered, lenders typically use a formula to reduce the appraised property value, and from that amount the outstanding mortgage is reduced to determine the acceptable security amount, however if the property has more than one mortgage or a very large mortgage, it will not be considered as collateral for a transaction.
Paul Bosley is the managing member at www.healthclubexperts.com. Paul's industry experience includes previous partnerships with Titan Management Co., Q The Sports Clubs and Bally HTCA/Holiday Health & Fitness Centers. Paul has a bachelor's degree in Health Science & Recreation Management and is currently pursuing a degree in accounting. He is a speaker at the Club Industry and International Health, Racquet & Sportsclub Association (IHRSA) conferences.
For more information, please contact Paul at paul@healthclubexperts.com.