NEWS RELEASE
FBA's Latest Virtual Conference, SUCCEED!, Proves to be Another Success
"Nearly 2000 attendees, 3,300 video views, and more lead generation features for sponsors highlight the event's success"

(MINNEAPOLIS, MN, March 14, 2023) – After completing more than 10 virtual fitness conferences dating back to 2020 the FBA today is celebrating the continued success of SUCCEED! its Virtual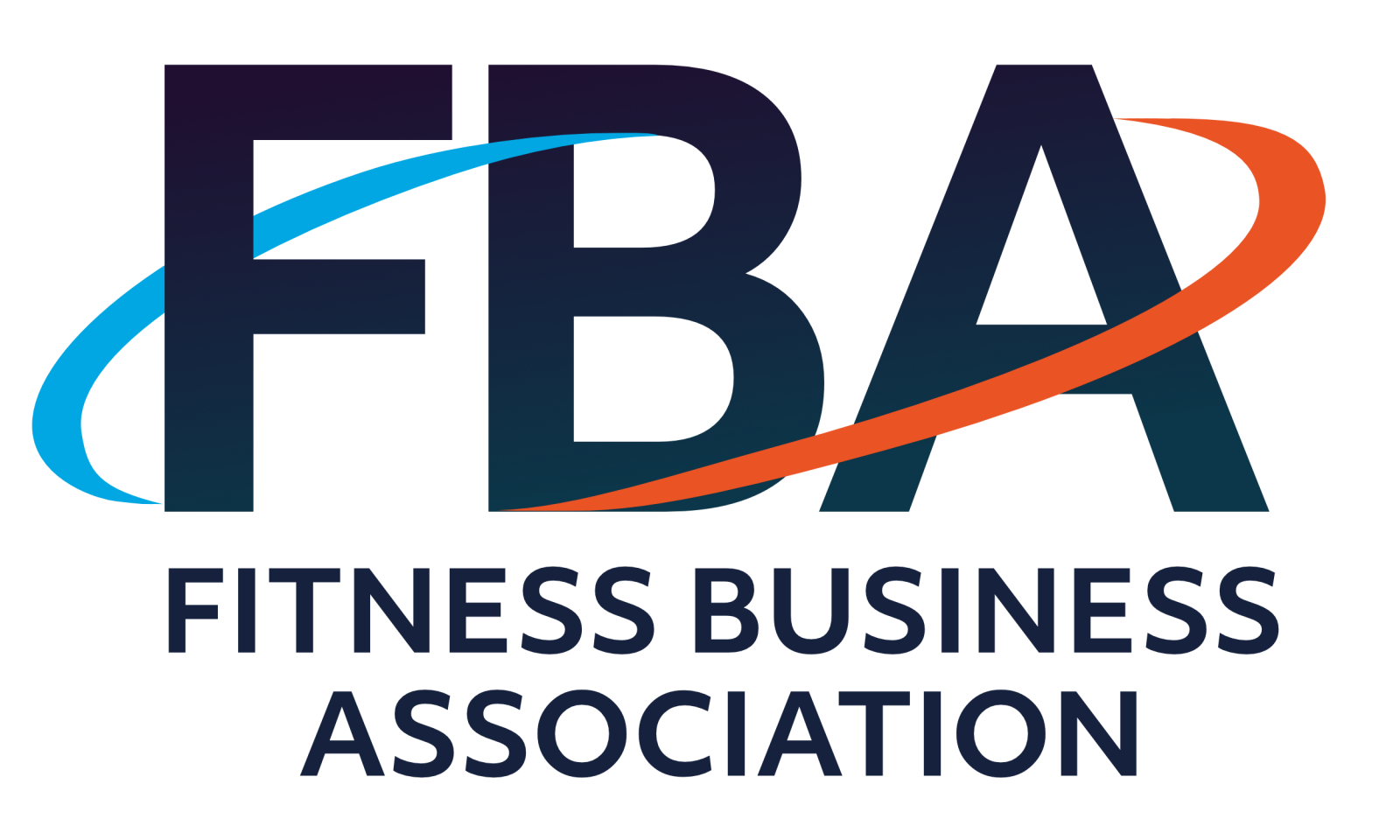 Conference & Expo which happened March 2-6.
Piggybacking on successful improvements from 2022, this SUCCEED! included even more...
A completely revamped education curriculum
"Quick-fire" 20-min education sessions
Supplier seminars highlighted throughout the conference
Workshops for attendees customized by revenue
Pre-session promo video for top-tier sponsors
A lead generation/SWAG bag option for every attendee
New engagement tools increase virtual participation and engagement
Virtual business coaching, hosted by NPE
As the event draws attendance from all over the world, the FBA continues to look at new and exciting ways to enhance attendee engagement, all while providing the customization and lead generation features sponsors are craving.
"Every year we pour everything we've got into our virtual conferences, doing our absolute best to provide the industry with another option, one that we seek to be complementary to the in-person conferences, to earn a ton of CEC/CEUs and take in amazing education without the fatigue of travel or the pocketbook," said Josh Leve, FBA founder and CEO. "The feedback we're receiving from sponsors and attendees alike is a key element that drives our success and provides us more clarity that we're on the right path."

What Attendees are Saying...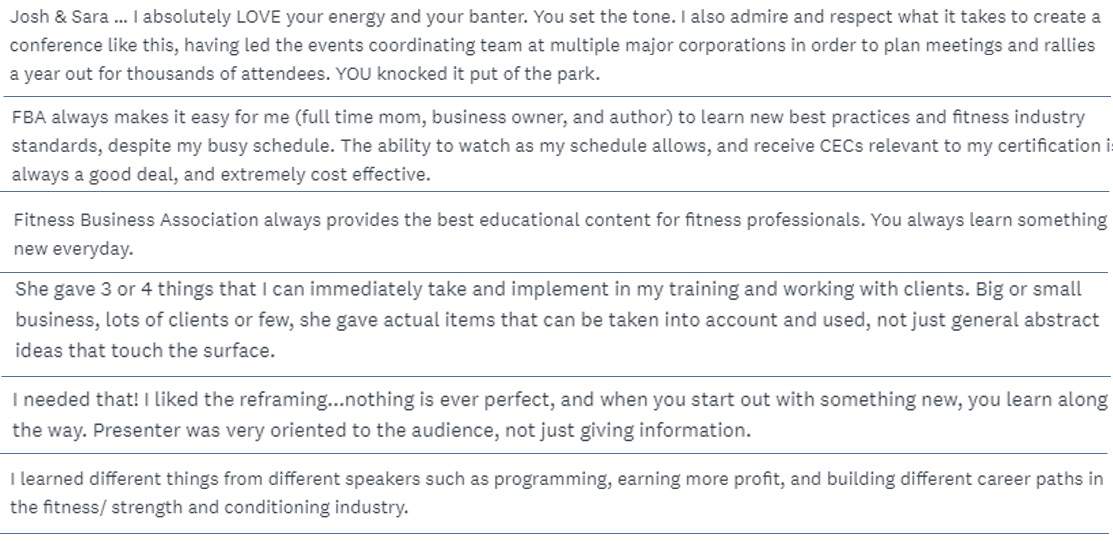 Next up for SUCCEED! is its second SUCCEED! Virtual Conference & Expo taking place August 3-7, 2023 then shortly thereafter its Innovation and Solutions Summit taking place November 10-11, 2023 where vendors and sponsors take center stage.
"We're excited about what SUCCEED! has grown into and our entire team has worked tirelessly to create a brand that is being recognized as the premier virtual conference event in the fitness industry," said Leve.
More information will be posted on www.fbafitness.com.
About the FBA
The Fitness Business Association (FBA) is the only membership community dedicated solely to fitness businesses of all types. FBA provides owners and fitness professionals a wide array of business-specific products, services, and benefits that enable them to more effectively manage and grow their businesses, building on the passion, compassion, and courage they've already shown. FBA educational offerings include SUCCEED! Fitness Business Conventions & Expos - both in-person and virtual.
About SUCCEED! Conferences & Expos
Launched in May 2019 as an in-person event, and continuing with four COVID-induced virtual events in 2020 and 2021, SUCCEED! Conferences & Expos have drawn over 20,000 owners, operators, fitpros, and aspiring fitness business owners of all types. The next event is SUCCEED! the FBA Virtual Conference & Expo, August 3-7, 2023.