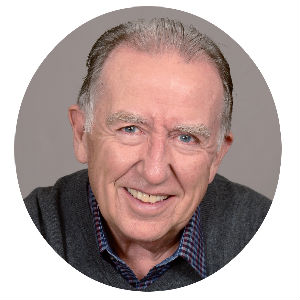 By Patrick Craig, Special FBA Contributor
In 2023, fitness clubs cannot do business without the addition of a solid Gym Software/member management system. There are many out there competing for your business, so let's look at some basic features that every great software will offer.
✅ Online Membership Registration
A top-level Gym Software should be able to link scheduled classes and current offers to a member registration portal, your existing website, add a personalized standalone registration page, or as a side feature, create a beautiful personalized website where you can make all your best offers, trainings and membership deals available to prospective members or to your current clientele.
✅ Online Class Scheduling, Booking System and Check-in
Every fitness center needs a visible, interactive calendar you can display on your website, inside your member portal, at a kiosk in your lobby, or even on social media. Members can then see what classes are available, and book them immediately, or, if they have not purchased the offer already, they should be able to buy it through their member portal and then schedule it. And here's the latest thing in public-facing calendars—customized class calendars where one can set up one-on-one training on one calendar, class training on another, room booking on another, or golf or swim instruction, then display them on different website pages or put your calendar links on social media.
✅ Online Billing and Payment System
Your Gym Software should either include a PDI-DSS Compliant Payment Gateway or have a solid business partnership with one. It should be able to run automated billings for Credit Card or Bank on a daily, weekly, monthly, or annual cycle. A Card Updater Service is a super plus, so you will always know when a card is about to expire. Member email filters should be included so you can stay on top of any members with overdue payments and send them timely reminders. Your software should also be linked to reputable credit services that can manage payments that need to go to collections.
✅ Kiosk and Front Desk Management
Many fitness clubs use iPads or kiosks to check in members, give out guest passes, and sell memberships and offers. Software that is available for public use should include a security level feature so you can assign different levels of access to the software database, from owner/manager full access security levels to limited access rapid check-in at a kiosk A good software will create signup wizard links so you can make all your offers available to kiosk/lobby customers and let all your front-desk people have instant access to membership and training offers.
✅ Point of Sale (POS) Tools
Every gym software system should have a live point-of-sale system that can sell products, services, and trainings to members or walk-ins. The POS should be able to use the on-file credit card or Bank account or assign a new credit card for the purchase. It should be linkable to your cash drawer, a card scanner, and a printer so you can accept cash, checks, and credit cards from anyone and make notes about all sales and print receipts. The POS should add any member transaction to their transaction record. The POS should also accept advance payments or payment from overdue accounts.
✅ Customer Retention Tools
Want to contact canceled members, want to send birthday greetings and special offers to selected members? Or how about a special deal on a training class that a member has already purchased? You may want to contact your membership with special 1-year discounted deals. A great software system will include a member filter module to create many varied lists of members you wish to contact—products and trainings the member has purchased, membership types, birthdays—and an email template editor where you can customize your emails or import professionally created email templates.
✅ Personal Trainer and Staff Portals
Gym Software always needs a trainer portal and a public calendar where your trainers can schedule their classes or one-on-one trainings. They should be able to choose which class offers they will train for and then set up their classes for online, in-person, or both. A robust trainer portal gives your trainers the ability to sign off on every completed class and send it in for payment. It can repeat schedule classes and training availabilities, and set classes up for months at a time. And all accessible through your phone app.
✅ Integrated Phone App w/ Member Portal
Most of the best software packages now include a personalized app for smartphones, iPads or desktops. When the member logs in to their phone, the app should display the member's barcode for an easy check-in. They should be able to view all the information in their record—what products, services and trainings they have purchased, what trainings they have taken in the past and what is scheduled in the future, and their check-in history. It should allow access to check their on-file payment information and change it whenever they want. They should be able to view and purchase all the club's current offers.
✅ Email marketing, Promotion and Newsletter Templates
The best software packages offer several Template editors—Contract Templates, Days Overdue Templates, Decline Templates, Invoice Templates, SMS Templates, Thank You Templates, and Member Mail Templates. Each module should give your staff access to a robust design editor that they can use to edit their templates live or code them in HTML and add images and links as they go. It should also accept professionally built email templates via HTML and then, using the member filter function, choose which group of members or prospects the club wishes to contact wish to contact. It will sort by date, name, barcode, status, membership type, products purchased, and a host of others. Your software should allow you to tailor your emails to special groups or blast your entire membership.
There are a lot more features that I didn't talk about today—many packages have ZOOM live-stream features, inventory management, trainer payment, and insurance member management. But the features above should be the fundamentals of your software. Anything less is stone-age.
---
Patrick Craig has worked in the Marketing Industry for the past twenty years. He is a published author and has written extensively about the fitness industry, particularly the gym software aspect of it. He has been with Money Movers, Inc. for the last six years where he serves as the Marketing and Operations Manager, web designer and coder, and maintains the custom websites Money Movers, Inc. develops for their Online Business Manager gym software clients.