By Suzelle Snowden and Anna Colosimo, Special FBA Contributors
We want to talk to you about travel. Gasp...we said it...travel! In this topsy turvy world, we live in these days, many people are looking for the bright spots and things they can look forward to again. And travel is a great one! Many of us are looking for something that we can plan, and have certainty and comfort knowing our travel plans are going to come to fruition.
The thought of travel can be overwhelming for many people (still), but it's always smart to know and explore the options out there for when you do feel ready to get back out and travel, whether it's locally, nationwide, or internationally.
Don't miss out on these great ways to plan, save and look forward to your future travel plans.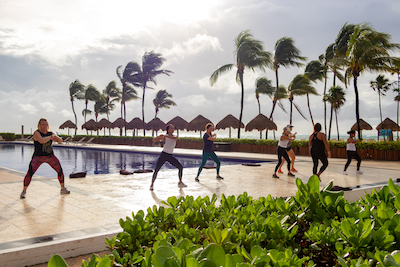 Have you heard of Scott's Cheap Flights?
Some of you may scream "Yes!" with excitement. Truth be told, we hadn't heard of Scott's Cheap Flights (SCF) until recently. SCF entered the flight search arena in 2013 after their founder, Scott, discovered a ridiculously low round trip fare in Italy at $130 USD. After returning home, Scott wanted to find a way to bring low fares to his friends and family. From there, Scott's Cheap Flights was born and has been growing and adding more and more valuable cheap flight tools to their service since.
We found that you can sign up for the "free" version of their membership and still benefit hugely from their search tool. You can enter up to 5 cities where you could feasibly depart for air travel, and they will configure their searches to send you the best deals departing from those airports. All the amazing deals you could possibly get in on will be delivered straight to your inbox every day. Scott's Cheap Flights will have you dreaming of travel, and possibly getting the best flight deals you have ever had in your life.
Credit Card Points and Rewards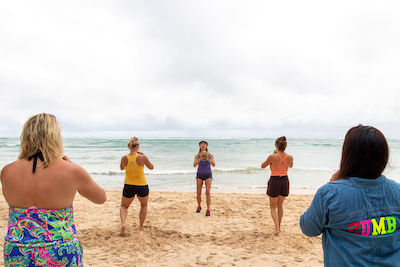 Credit Card rewards are a potentially significant way that you can earn valuable rewards towards travel. There is also some mystery to a lot of people on how to earn these and how to use them. This year we saw some of the biggest reward point values for opening a credit card than we have seen before. We recommend following The Points Guy, which does a regular review on current credit card offers, and different benefits for each one so that you can match those benefits to your own personal needs.
Some of the perks of earning and spending rewards points can be free hotel nights, free flights, upgrades for flights or valuable experiences, and more. An important part of earning and maximizing your points is paying attention to the details of your card and rewards, and spending just a little bit of regular time managing them. This is one of the best ways to maximize your points.
Travelers Insurance
Prior to the pandemic, travel insurance was something people either considered/bought into and did, or didn't really value and had never purchased it. Truth be told, many insurance carriers didn't even have rules around a global pandemic in their policies. Flash forward to now, and we think Travel Insurance is one of those 'must consider' items for travel. If you think for any reason your plans could change (or you want to change them), or you just want to have that peace of mind when you go to plan and purchase your travel, we highly recommend looking into Travelers Insurance.

We personally chose to partner with VisitorsCoverage, which offers a wide variety of options AND Cancel For Any Reason coverage at reasonable rates. It's worth it to check into the cost and coverage even if you are not sure if you want to buy traveler's insurance.
Fitness Pro Teaching Vacation 
As a certified Fitness, Yoga, or Sports instructor or trainer, you have the option to travel in the most luxurious way for about 1/8th the cost on a teaching vacation.
The experience of a teaching vacation has been around since the early '90s in the fitness industry. Among the generally incredible benefits of travel, you can also look forward to fortifying your industry and instructor skills. We recently learned from Fit Bodies, Inc. teaching vacations, that you can actually earn CECs by traveling with them. Some of the things you have to look forward to on a teaching vacation are:
Saving thousands of dollars on a weekly all-inclusive vacation for you and a companion and/or up to two children up to the age of 12 at family resorts
Valuable time for a business owner and solopreneur to rest, rejuvenate and bring your full energy to your clients, participants, and business. You will likely not only take some extra ideas and creativity back home, but you will also have the chance to earn FREE CECs when you travel with Fit Bodies, Inc.
Do you want to learn more about the concept of a teaching vacation for certified/licensed fitness pros, yoga, and sports professionals? Reach out here to find out more.
---
Suzelle Snowden is founder of Fit Bodies, Inc., the largest teaching vacation organization in the world. Fit Bodies, Inc. blends the vacation aspirations of exercise professionals with the wellness needs of a luxury resort. Suzelle's passion is to share fitness with others by coordinating partnerships and creating vacation opportunities for skilled fitness, wellness and sports professionals. With over 35 years in the fitness industry Suzelle is ACE CPT and GFI with numerous other certifications including Spinning®, Yoga Alliance E-RYT-200, and Strong by Zumba®
Anna Colosimo is the Director of Partnerships and Business Development at Fit Bodies, Inc. She received her degree from the University of Dayton in Exercise Science and Fitness Management, and has always had a passion for fitness, wellness, and health promotion since she was a young girl. She has 15 years working in the business side of the fitness industry. She has extensive experience in fitness education, programming, working with gyms, and in partnership with other companies/organizations. Within the fitness industry, she has held various positions and worked for noted companies such as Zumba, Trigger Point Performance, and PTontheNet/FitPro UK. She loves working together with her colleagues and partners to see a project or idea come to life!