My AFS mentor has singlehandedly helped with my success, and I have met and built relationships with other amazing studio owners. I no longer feel alone!
Constructive Feedback When You Need it the Most
Leverage the advice of others who have been in your shoes. Have a clear vision and clearly communicate to reap the largest rewards.
Get a Better Sense of Direction
Starting or growing a business is challenging enough, so if you can skip doing things the hard way, why wouldn't you? Use a mentor as a basis for helping you skip the devastating effects of not knowing.
Access a Sounding Board for Ideas
Mentors are facilitators, offering guidance, friendship and support. They are not a financial advisor or business coach. Discover new ideas to grow your business or when transitioning from fitpro to business owner.
Realize Your Full Potential
Have someone in your corner who has experience in the industry and connect with a trusted professional to overcome your challenges.
Drive Your Business Forward
Movie maker George Lucas noted, "Mentors have a way of seeing more of our faults than we would like. It's the only way we grow." Mentors are trusted advisors providing honest feedback rather than downplay any weaknesses they see in you.
Becoming a Mentor or Mentee is Included in the Executive & Platinum AFS Membership!
Which makes the connection priceless in more ways than one. Are you driven by the satisfaction of helping another or determined to reduce your risk and get to success faster?
AFS Mentors Reap Great Rewards
Approved mentors join a small group of celebrated professionals that work more closely with AFS and raise their national profile.
Strengthen leadership skills
Community involvement to foster lasting relationships
Opportunity to give back and grow personally
Aid in creating higher standards for the industry
Satisfaction of making a difference
Recognition as a leading voice in the industry
First opportunity for speaking and writing opportunities via AFS
---
Apply to the Mentorship Program
---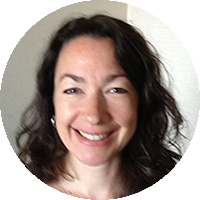 The mentor AFS set me up with has been great! He gave me some great ideas!
Chantelle Farmer
Co-Owner, FLX Fitclub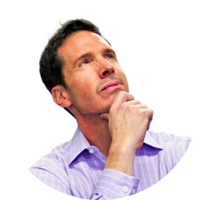 AFS is providing a much needed business resource for studio owners and fitness professionals.
Rick Mayo
Founder, Alloy Personal Training Solutions
Frequently Asked Questions
Is there an additional fee for joining the AFS Mentoring Program?
Nope! As an Executive or Platinum member, the AFS mentorship program is included. This program is currently only available at the highest membership tier.
Can I join the AFS Mentorship Program if I'm not a member?
Unfortunately, this is a benefit only available for AFS members.
Is Mentorship like Business Coaching or Having Access to a Consultant?
No! And through AFS this is discouraged. The most important aspect of the AFS mentorship program is to understand that Mentors focus on the person and provide support but are not business coaches. A coach is trying to direct you to an end result and is often job-focused and performance oriented. If you're interested in working with a business coach or consultant contact us.
How do I become an AFS Mentee (receiving mentorship) or Mentor?
It's easy! Simply fill out our online application and based off your feedback, we'll connect you with either an approved AFS mentor or mentee that would be the best fit.
Mentee: Be up front. Let your mentor know what your goals are and what you hope to take away from the program.
Mentor: Help your mentee set realistic expectations. Set up a communication schedule and determine how often you'll touch base. Also, if you know you will be unavailable because of business or personal travel, let them know.
What if I'm not comfortable with my proposed Mentor or Mentee?
Please tell us! Tell us if things aren't working the way you had hoped. Often, it will be a question of miscommunication that can be cleared up through open conversation.
How long am I going to work with my Mentor or be a Mentee?
That depends on you and your mentor. An important component of this program is to reach all your goals and objectives. Once those are completed, discuss this with your Mentor. Mentoring relationships are expected to last a minimum of 6 months.
How many Mentors/Mentees can be involved in the AFS Mentoring Program?
There is no limit.
What will my Mentor do for me?
It is up to the mentee to take the initiative and make the AFS Mentoring Program a successful experience. Mentors offer information, support, feedback, contacts and ideas. However, the mentee has to take it from there.
Are mentoring discussions confidential?
In order to foster open and honest communication, the mentor and the mentee must be able to trust that each other will not disclose their discussions with others. Therefore, communication between the mentor and mentee will be kept confidential.
What types of things should I ask my mentor?
The types of questions asked vary and there are no right or wrong questions to ask. When you talk to your Mentor, ground rules should be set so that each individual in the relationship is comfortable sharing information. As a general rule of thumb, if you are not comfortable asking a question or sharing certain information, then don't share it.
Is my mentor available anytime day or night?
Your mentor's availability and the best times and methods of getting in touch with him/her are items to discuss during your first meeting. You and your mentor should share your communication styles and specifications to ensure you have the best communication possible and set expectations in that area of your relationship.
Are there certain things that I should or shouldn't do as a Mentee?
Always be open, honest, and respectful with your mentor and about the relationship and work you are doing together.
Who can I go to if I have questions about the effectiveness of the program?
If you have any questions or concerns, please feel free to contact us.
AFS Membership Is Right For Everybody
• Trainer, Manager or Owner • Beginner or Veteran • 500-10,000 sq.ft.