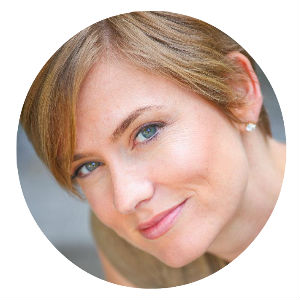 By Michele Jourdan, Director, TLD Partnerships at Donuts Inc. 
Over the past decade, advancements in technology have reshaped the fitness industry to become more personalized and consumer-friendly. From workout tutorials that can be downloaded in seconds to wearables that monitor your every heartbeat, fitness professionals are taking advantage of technology to connect and engage with trainees. In 2014, YouTube reported that viewers watched 5,500 years-worth of yoga videos alone. 
With fitness professionals striving to stay ahead of the curve and build their online brands, the Internet recently expanded to include two new domain extensions that are directly targeted to the global fitness industry: .FITNESS and .TRAINING.
Previously, the Internet's addressing system was restricted to a limited number of domain extensions – or the part after the dot – such as .COM, .ORG and .EDU.  However, this changed in 2014 as hundreds of new "not-com" domain extensions launched to provide companies with an opportunity to better market themselves online and for consumers to better find the products and services they need.
Two of these new extensions – .TRAINING and .FITNESS – are a perfect match for fitness professionals looking to pump up their digital brand. Here's why:                                                             
If you are a trainer or studio owner who already has an offline business up and running, the .FITNESS and .TRAINING extensions are an excellent marketing vehicle to create an online portal where you can engage with current customers and recruit new members. 
And, if you run your fitness business online, you need a top-notch web presence to boost product sales and increase traffic to your website. Switching to a .FITNESS or .TRAINING address will allow you to better target key audiences and create a sense of community with your followers. 
In both cases, these extensions provide the opportunity to create a short, memorable web address that stands out from the crowd. Examples include:
Since 2008, the United States has experienced an 18.6 percent growth in gym membership, with total consumers now topping 63 million. As the fitness industry faces increased demand and more people turn to the Internet for their training needs, it's more important than ever for brands to differentiate themselves from competitors online. That's why .FITNESS and .TRAINING couldn't have arrived soon enough. These extensions are instantly recognizable and tell the world exactly what your brand is all about: fitness!
The cost of acquiring a new web address is minimal – $30 per year on average – and the process of registering and building a website has never been easier. Simply visit an accredited retailer, and within minutes you can register a .FITNESS or .TRAINING address. You can also find helpful services such as hosting packages and website builders which allow you to drag-and-drop your way to building a professional website without the technical skills of coding or programing.  
Additionally, registering a .TRAINING or .FITNESS domain allows you to create a tailored email address using your company brand. A tailored email addresss builds credibility – much more so than a Yahoo! or Hotmail address – and looks great on business cards, flyers and other  marketing pieces. So even if your business isn't quite ready to build out a website today, securing a domain name ahead of time is worth it.
The launch of hundreds of new domain extensions – from .FITNESS to .PIZZA – has caused businesses to rethink how they market and brand themselves online. Forward-thinking companies are embracing these specific, meaningful extensions, and it's not just small and medium sized businesses that are seizing the opportunity. Last year, Apple, Google, Amazon, Sony, Barclays, General Motors, Lionsgate, Marriott, McDonald's and Taco Bell all put "not-com" extensions to use in the marketplace.
For fitness professionals looking to build a strong digital brand, .FITNESS and .TRAINING are the most fertile ground on the Internet. The defining characteristics of the new Internet landscape are meaning and relevancy, so why not have your web address be meaningful before and after the dot? 
 
---
Michele's Internet knowledge runs deep. She will work with you to get your business recognized online, better understand the benefits of going not-com, and receive additional services for your business including a website builder, hosting, emails, and more!
Formerly a spokesperson at ICANN, the Internet's regulatory body, she was responsible for communication around the "not-com" application process and rollout. Before that, Michele created Internet access prototypes and business models.