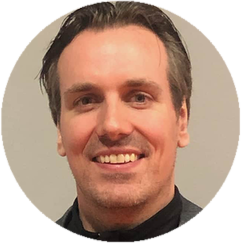 By Hugo Braam, Special FBA Contributor
Technology is more than just a band-aid to the fitness industry, helping to protect and hold it together during this challenging period. I believe it has in fact become a crucial part of the foundations of health and fitness, supporting businesses and enabling them to deliver better services and grow their bottom-line. In other words, the exciting digital innovation we have seen is not a short-term fix; it is a long-term solution to take our industry to the next level.
Next year we will continue to see its positive impact on the way that clubs, studios and entrepreneurs manage their businesses and engage with their customers. Here are some of the most notable and exciting new and ongoing trends to look out for in 2022.
The prominence of video workouts
Technology has demonstrated to fitness providers the range of client engagement opportunities beyond the confines of their physical offering, with video workouts being one of the most prominent. The importance and popularity of this effective means of engagement will only increase in 2022, becoming an integral part of a fitness business's ability to create a seamless hybrid experience between its physical location and digital services.
This will be driven by three things. The first is the ongoing client demand for the ability to work out where and when suits them, involving quality experiences beyond just the four walls of a fitness facility. The second is the various ways in which online video content can now be created and shared — this now ranges from livestreaming to hosted video libraries on an integrated app, publishing on a website or sharing via a social media platform. In particular, the ability to build and manage workout video content and integrate it easily into a club mobile app is an ideal way to deliver engaging home workout experiences.
The third motivating factor is the ongoing awareness of the monetary opportunities from different priced subscription packages. These can combine online videos and other digital offers with physical services, that clubs can build and upsell to a more diverse and larger client base. Ultimately, video workouts are meeting the desires of consumers and delivering several business benefits to boost retention and brand appeal.
Tracking, measuring, planning
Like many digital fitness trends, the use of wearable technology was evident before the COVID-19 pandemic. Yet, usage has since skyrocketed, fueled by the increase in fitness app downloads. Indeed, it was estimated by The World Economic Forum that downloads of health and fitness apps grew by 46% worldwide in 2020, a growth that continued into 2021.
The use of health tracking devices to enhance the fitness experience will only increase, with trainers and clubs being able to easily sync them with apps to allow for far more personalized training and content better suited for more realistic fitness goals. Heart rate tracking, for example, is a perfect metric to measure effort across various activities. This is why Virtuagym is now implementing heart rate tracking for in-club training and home (video) workouts. A stronger understanding can also be had not just of a client's fitness level and progress but contributing factors outside of working out. These can vary from tracking daily steps to calorie intake and nutrition.
Being able to track and aggregate this data is invaluable in providing achievable goals informed by realistic short-term strategies, done in a personalizable and motivating way to help to improve someone's overall lifestyle.
Health clubs to health hubs
Our world is changing and so is the role of fitness providers within it. I predict that next year we will continue to see them being transformed from "health clubs" to "health hubs" that offer a more enhanced, holistic health offering. This has become possible because fitness enterprises can now offer so much more than just physical training. For example, they can throw into the mix a multitude of technology-driven services such as meditation, sleep tracking and nutrition coaching.
And what's more, technology allows for these to be offered relatively cost-efficient at scale, integrated into one seamless mobile app experience, making the benefits of all-in-one solutions become ever more apparent. A fitness business can now integrate everything it needs into one place, rather than having to use multiple fragmented solutions — this makes client engagement easier and more impactful.
The desire for flexibility
At FitNation 2021, it was revealed by Shari Castelli, Senior Director of Industry Development at ClassPass, that there has been a 61% increase in 30-minute, in-person class reservations, and that workout schedules are changing to earlier in the day. This is telling, as we are now seeing the old dynamic between club and consumer being flipped on its head — the former must now adapt to the latter's schedule, not the other way around. It is a reality that will only become clearer in the coming year.
The modern fitness consumer is looking for more flexibility when it comes to engaging with their health. They want the freedom to tailor plans and solutions to fit their personal needs and lifestyles best, from the many digital options now available to them. From content variety to subscription options, moving forwards clubs should keep this desire for flexibility front of mind.
Conclusion
I would argue that digital fitness itself isn't a trend anymore. It is now part of the very fabric of fitness and health. Its transformative impact will continue, opening doors and removing barriers to people so they can engage with fitness, as well as acting as a key stepping stone for further innovations and evolutions within the fitness industry.
---
Hugo Braam is co-founder and CEO of Virtuagym. Virtuagym provides innovative management, booking, and coaching software solutions for gyms, clubs, and studios. They have just launched PRO+, the world's first turnkey solution for fitness operators