​NEWS RELEASE
FitSwop Becomes AFS Sponsor 
'The Marketplace for Fitness Professionals'
(MINNEAPOLIS, MN, LAKESIDE PARK, KY, January 22, 2020) – The Association of Fitness Studios (AFS) today proudly announced and welcomed the addition of FitSwop to its sponsorship ranks.
Fitness professionals now have a new way to make more income, and it's not spent client by client or provided by an employer. Equally, fit pros needing new, ready-to-go content will have a one-stop-shop to find it, sourced by fitness professionals like themselves. 
FitSwop is the first consolidated online marketplace for fitness professionals, brands, and small businesses to market their content and services to each other. Fitness professionals pay fitness professionals for content and resources!

This platform provides the ability to connect both sides of the conversation by inspiring fitness professionals and keeping them inspired. FitSwop allows any accredited fitness professional the means to create a digital product online and get it in front of a larger audience.
"FitSwop is truly a unique enterprise with value for everybody,"  said Josh Leve, AFS founder and CEO. "The company has tapped into the huge potential and expertise of fitness professionals of all disciplines. We look forward to presenting their opportunities to the AFS audience."
Created by combining the talents of an information technology specialist and struggling personal trainer, FitSwop truly believes the resources to be shared are as unique as the brand and trainer sharing them.
While their platform was originally created for trainers and instructors to share choreography and training programs, owners thus far have decided to sell a variety of products, including:
Personal training programs
Choreography for fitness classes
Published books and informatics for clientele
CEC courses for fitness professionals
Online courses from coaches to help you advance your business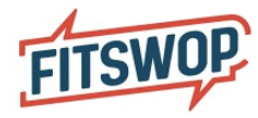 "Here at FitSwop we are passionate about making fitness a profession people want to be a part of," said Stephanie Silber, Founder and CEO. "We want to drive more revenue to fitness professionals and their business. We want people to find your products. We believe our value proposition will truly resonate with the AFS audience."
Each individual shop owner brings something new to the FitSwop space, and as it grows, so will our platform. And fitness professionals, whether new and needing guidance or seasoned and needing new ideas or help, will come to this one-stop-shop platform for fit pros.
More information on FitSwop can be found at - https://fitswop.com/.
About AFS  
The Association of Fitness Studios (AFS) is the only membership community dedicated solely to the business of fitness studios.  AFS provides studio owners and developers a wide array of business-specific products, services, and benefits that enable them to more effectively manage and grow their businesses, building on the passion, compassion and courage they've already shown – including SUCCEED! - the first-ever major Business Convention & Expo for current  and aspiring studio/gym owners.