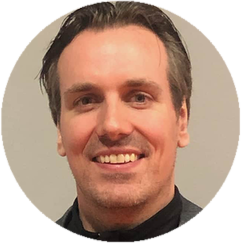 By Hugo Braam, Special FBA Contributor
It's probably fair to say that we have never appreciated our open spaces more than over the past year, due to the restrictions caused by COVID-19. With so much time being spent in our homes, heading to the park for example for a walk or a run has been incredibly beneficial for us mentally and physically.
And as social restrictions have gradually started to lift, the great outdoors has become important for a further reason - it has provided a place for us to workout.
Whether individually, via one-on-one personal training sessions, or as part of wider group exercise sessions, these spaces have been invaluable. They have given us the sense of fitness community and workout space we used to think were merely confined to the four walls of the gyms and fitness studios that have been unfortunately closed or restricted for much of the last 12 months.
The key now for fitness operators is to understand that the popularity of outdoor training is here to stay. It should be perceived not as a short-term fix caused by the restrictions of the pandemic, but as a long-term alternative solution to help fitness businesses to bounce back by maximizing training opportunities for clients away from the physical gym.
Firstly, what is essential to note is that there is still uncertainty enveloping the industry. Even as gyms finally get to reopen, we cannot know for definite if it will be permanent, at least in the short term. We also cannot be sure that clients will instantly flock back as the doors open. Therefore, continuing to utilize outdoor spaces as part of your service to paying clients can be a useful way to circumnavigate and withstand this unpredictability. Outdoor fitness options naturally allow for more space than the traditional gym setting. This is ideal both for clients who are understandably still concerned about safety and social distancing and for fitness operators seeking alternative ways to ensure revenue flow.
Outdoor fitness isn't a new trend. However, after such an extended period of needing to be in our homes, the market demand has increased enormously. This of course has combined with the ever-increasing popularity and uplift in group exercise to present an appealing opportunity for fitness operators, from traditional gyms to personal trainers. It is why we are now even seeing franchises such as Rise in the UK being set up purely to exploit this burgeoning outdoor market. Incorporating outdoor group or individual fitness classes into your business, whether as a standalone membership or as an add-on to your on-site offering, can add to the benefits for both you and your clients.
Furthermore, since there are no overhead costs for most public outdoor locations, you can offer your classes at competitive rates and attract a segment of the market that either traditionally didn't pay for a full gym membership or naturally prefers to exercise outside. For fitness start-up gyms and personal trainers operating on a budget, the cost-saving can also be enhanced by clients bringing key equipment if necessary. Tapping into this demand can be simultaneously profitable and cost-effective.
Crucially, maximising outdoor exercise via group or individual training enhances client engagement and can play a pivotal role within the hybrid business models that many fitness operators are intelligently pivoting towards. The modern-day gym user simply isn't just looking for a space to lift weights or run on a treadmill. They are seeking a deeper, more varied experience that combines both physical and digital services.  Blending outdoor fitness with training in your gym and digital classes for those at home can provide exactly that. For example, we have seen Barry's Bootcamp enabling clients to use their regular in-studio memberships for its 50-minute outdoor workouts, as well as offering prospects outdoor-only packages. If you are looking to deliver a more complete holistic health and wellness experience that can maximize profits, then outdoor training should be viewed as an integral element.
Last and by no means least, we now have the fitness technology available to effectively facilitate outdoor training and truly benefit from the flexibility that it provides. An outdoor offering can be easily integrated with customizable mobile applications that can be used to communicate classes, offers, and challenges with clients and to build workout plans. Booking management software and content calendars can enable you to arrange and share class information, including locations. Meanwhile, wearable technology can be used to monitor and measure progress to help set goals based on individual client needs and keep them motivated - just like you would if you were in a physical gym. And, if the weather holds out, you can take advantage of the online fitness trend by streaming your outdoor classes to reach an even wider audience.
The exciting digitization of the fitness industry has proven that you don't need to just be in a gym to reap the benefits of a membership. Nor to feel connected to a brand and other members. Fitness providers pivoted brilliantly to adapt to client needs when we were stuck in our homes to keep their businesses running. Now, as we gradually go outdoors, that innovation looks set to continue.

More from this author:
Why Strong Member Retention is Crucial in 2021
How to Utilize Technology to Recharge Your Revenue While Reopening
---
Hugo Braam is co-founder and CEO of Virtuagym. Virtuagym provides innovative management, booking, and coaching software solutions for gyms, clubs, and studios. They have just launched PRO+, the world's first turnkey solution for fitness operators