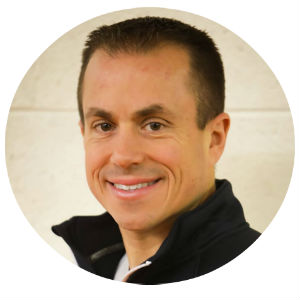 By Jason DeRose, Special AFS Contributor
It can be challenging for most people to eat enough vegetables throughout the day. Most Americans usually consume a diet that is top-heavy on starchy carbohydrates and very low on fruits and vegetables.
As a solution to this problem, many manufactures have developed formulations of greens into powders and have naturally sweetened them so that they can be made into a delicious shake. They're generally made from dried leafy greens and other vegetables, seaweed, grasses, high-antioxidant fruits and herbs. Many greens products also have probiotics baked in for an added digestive boost.
The Benefits of a Greens Supplement...
Leafy green vegetables are an important part of any healthy diet. They're packed with vitamins, minerals, and fiber but low in calories and carbohydrates. Many studies show that eating a diet rich in leafy greens can offer numerous health benefits including a reduced risk of obesity, heart disease, high blood pressure, and mental decline.
Most premium greens supplement powders are designed to help you reach your daily recommended vegetable intake. Other studies have also shown that a greens supplement can help support your body's immunity, energy levels, detoxification, and more.
Additionally, greens supplements have also shown that they can help reduce the risk of chronic diseases because of the antioxidant and anti-inflammatory actions of plant compounds in the greens powder.
Things to look for when shopping for a premium green supplement:
All-Natural Product that is Naturally sweetened
Wide variety of vegetables and fruits
Low in sugar/carbohydrate
Low in calories
Probiotics
Easy Digestion Non-GMO, Soy Free, Dairy-Free, Gluten-Free
Vegan friendly
In Summary:
Having an all-natural greens shake or drink every day will definitely increase the chances of keeping the doctor away!
---
Coach Jason DeRose is the Owner/Founder of FASTER Fitness and Gymsupps.org. Jason got his start from the ESPN reality TV show, Bound for Glory as the strength and conditioning coach of the featured football team with the worst losing streak in the country.  During the show, Jason had the opportunity to work with some of the most notable fitness and performance coaches in the world.  Once the show concluded in 2008, Jason established FASTER, his own fitness and performance facility. FASTER began as a part-time 1,000 square ft. training facility and is now a full-time operation in 7,000 square ft. with 2 additional locations complete with a smoothie bar, chiropractic services, and its own extensive nutritional/supplement line.
As nutrition and dietary support have always been an additional passion for Jason.  It was his mission to provide effective, clean ingredients, properly tested supplements with superior taste to his clients.  In 2017, Jason sought out a nutritional expert to create such supplements for his clients of FASTER.  With the success of FASTER's branded supplements, came the demand from other fitness facilities to provide their clients with similar products.  Thus, Gymsupps.org was created to meet this demand and supply industry owners trusted supplements for their clients under their own labeled brand with minimal start-up fees and order requirements. Through Gymsupps.org, Jason has helped many fitness/wellness industry owners to private label his products as their own for the benefit of their clients and an additional revenue strand for their business.