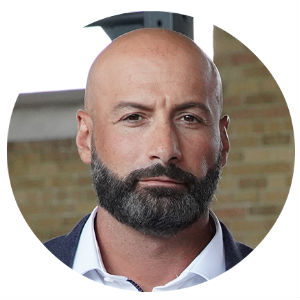 By Len Fridman, Special FBA Contributor
In today's world, clients expect direct, real-time communication with your fitness business, and texting—or SMS (short message service)—is the fastest way to reach them. Not everyone answers their phone or reads an email right away, but you're likely to grab your client's attention with a simple text message.
In fact, with open rates as high as 98%, two-way text message marketing ensures your messages are being read, resulting in more growth through sales, improved retention numbers, and a better overall client experience. How do you see the results? Here are four proven steps to grow your fitness studio with two-way text message marketing.
Increase engagement with personalized messages
Receiving pre-programmed messages is impersonal and doesn't create engagement like two-way conversational texting. Personalization is basic, but it does wonders for text messages. Research from Epsilon shows that 80% of consumers are more likely to do business with a company when receiving a personalized experience, such as two-way conversational texting.
There is no question that texting creates a stronger relationship between your fitness business and your clients. Keep your messages concise, friendly, and casual—after all, treat these interactions like texting a friend. Address them by name to elicit a response as you send off a class reminder, celebrate a milestone at your business, or simply wish them a happy birthday.
Promote your fitness classes with exclusive offers
How do you ensure your fitness classes are always at capacity? Promote with a time-sensitive offer. According to SimpleTexting's SMS marketing report, 1 in 3 business owners use text message marketing to boost sales with exclusive promotions, like a discount or coupon for one of your virtual, on-demand, or in-person classes.
When your offer expires by a certain date, like the end of the month at midnight, you are sure to fill your schedule. Remember, text message chime also instills a sense of urgency, leading your clients to immediately click the link to buy your services.
Boost your loyalty while retaining more members
Retaining your fitness clients can sometimes feel like a full-time job. But, texting your members from time to time can be a simple, yet inexpensive way to improve retention rates at your business. Just two interactions per month between staff and clients can lower member cancellations by 33%.
In what way can text message marketing boost your retention numbers? Well, the key is sending a timely text, such a motivational video or blog, to give clients tips while keeping them on track to reach their goals. When clients hit their goals, they are more likely to re-up with you when it's time to renew.
Request client feedback
Your business can't grow without positive testimonials, and that's where client reviews come in. With 95% of customers reading reviews before making a purchase, you will want to text clients with a request for them to leave an online review on a popular site like Capterra, Google, or G2, especially when they have a positive experience with your business.
Grow your fitness studio with text messaging
In summary, two-way text message marketing is quickly becoming the preferred communication strategy to engage and retain more business. With WellnessLiving's two-way texting in Message Center, you can have full, personalized end-to-end conversations with clients and leads within the software.
Want to learn more about how WellnessLiving can help grow your business? Book a free, no-commitment demo with WellnessLiving and save 50% on the Professional Plan for the lifetime of your subscription.
---
Len Fridman is a fitness business expert and a successful entrepreneur. Len is the CEO and Co-Founder of WellnessLiving. In 2009, he started a local bootcamp that soon grew into multiple locations across the country. He created the MetaBody Yoga and Fitness Pass, with over 60,000 active clients. Len saw a need in the market for reliable, cost-effective business management software. Along with his childhood friend Sasha Davids, the two created WellnessLiving to help business owners grow and expand their businesses.