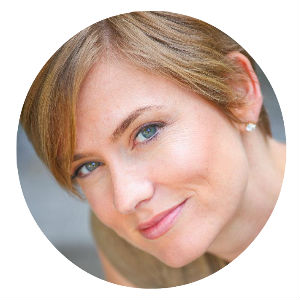 By Michele Jourdan, Director, TLD Partnerships at Donuts Inc. 
In the digital age, having a strong web presence is critical to the success of any business. That's why it's more important than ever to have a web address that is memorable and meaningful to your target audience.
Fortunately, two new domain extensions just launched that are a perfect match for fitness professionals looking to pump up their digital brand: .FITNESS and .TRAINING.
These extensions stand out from the crowd and share an affinity with the global fitness community. Trainers around the world are embracing the .FITNESS and .TRAINING extensions because they reflect their passion and let the world know exactly what their website is about. 
As anyone who has registered a web address for their business knows, the availability of good .COM names has shrunk significantly over the last two decades. The launch of .FITNESS and .TRAINING released this pressure valve and created a new corner of the Internet specifically targeted to the fitness industry. 
Even more, the process for registering a web address and building out a website has never been easier. Here's a brief guide to get your fitness website up and running:
Step 1: Register Your .FITNESS or .TRAINING Web Address
The first step to building your fitness website is locking down a web address. The cost of acquiring a web address is minimal – $30 per year on average – and the registration process only takes a few clicks. Simply visit an accredited retailer such as Name.com, and within minutes you can secure a short, keyword-rich web address for your business.
There is plenty of availability in .FITNESS and .TRAINING, so search for a web address that perfectly replicates your full company name. Examples include ArtOf.FITNESS and  FastTwitch.TRAINING
Step 2: Create a Custom Email Address
Another perk of registering a .TRAINING or .FITNESS web address is that it allows you to create a tailored email using your company brand. This builds credibility for your business – much more so than a Yahoo! or Hotmail address – and is great for marketing material such as business cards and advertisements.
Step 3: Select a Hosting Package
After you create a web address and email, you will be prompted to select a hosting package for your website. Web hosting is the service that allows your website to be viewed by others on the Internet. Retailers offer a wide variety of hosting packages that can be customized to meet the needs of your business, so choose one that suits you best!
Step 4: Build out your Website
You don't need the technical skills of programming or coding to design a website with a professional feel. Along with hosting packages, retailers provide customers with website building tools that allow you to drag-and-drop your way to building an exceptional webpage for your business. There are also great third-party website builders that you can check out such as Wix and Squarespace.
Whether you're a beginner or an expert, these user-friendly tools will have your dream fitness website up and running with ease.
Step 5: Migrating from a .COM Address? No Worries!
If you're upgrading from a .COM to a .FITNESS or .TRAINING web address, you'll need to make sure any visitors who try to access your old webpage are properly redirected to the new one. Here is a brief tutorial for migrating domains and keeping your search engine love.
Your Perfect Web Address is Waiting
The fitness industry is highly competitive so it is crucial to get a leg up on competitors when it comes to marketing. Now that you know the world of digital branding has been revolutionized for fitness professionals, the only question is: who will be the last to adapt? 
 
---
Michele's Internet knowledge runs deep. She will work with you to get your business recognized online, better understand the benefits of going not-com, and receive additional services for your business including a website builder, hosting, emails, and more!
Formerly a spokesperson at ICANN, the Internet's regulatory body, she was responsible for communication around the "not-com" application process and rollout. Before that, Michele created Internet access prototypes and business models.