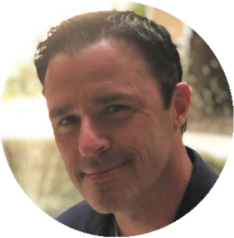 By Sean Gagnon, Special AFS Contributor
Last week I was in Phoenix and had the chance to visit one of the Amazon fulfillment centers in the area. It was called PHX 6 indicating that there are 6 facilities in that city. It was over 1  million square feet so needless to say - Amazon is huge!! I learned some interesting things while I was there.
Don't worry, they didn't mention that they were going to start opening fitness studios. Not yet anyway but you never know! An interesting fact is that anyone can go and tour a facility. I had no idea. If you want to peek behind the curtain at one of the largest companies in history, I highly recommend the tour! Now before you say to yourself, "I'm in a very different type of business so there would be no benefit to me", I encourage you to consider this. You are in the business of BUSINESS. So why not learn from the best?
I've written a lot about culture and core values and how important these things are to a successful business. Fitness is WHAT we do but WHY (purpose) and HOW (values and culture) we do it can make all the difference in our growth and sustainability. This simple fact was certainly not lost at Amazon and that should surprise no one. At Amazon, they call their core values "Leadership Principles". I love this because it indicates that everyone there is a LEADER and they all must act like it. There were about 10 -12 of these principles but below are the 5  that stuck out to me for success in our industry.
Customer Obsession
There are signs all over the facility that read "Start with the customer and work backward from there." It sounds simple but how many of us really do that? We are often bogged down with policies, our needs, our philosophies. It's always important to make the decisions that are best for the business but the challenge is to look at these decisions and see if they truly serve the customers we are trying to gain and retain. If not, they demand a second look.
Ownership
At Amazon, they encourage every employee to take ownership of their job. They routinely ask their employees to look at processes, policies, procedures etc. The people closest to the work are often the ones with the freshest eyes on what is working and what is not. Amazon has countless examples of systems now being used globally that were brought to them by front line employees.
When was the last time you asked your team for this type of feedback? What suggestions have you implemented that came from the team? Leadership demands that we set ego aside and always strive to get it right over being right!
Hire and Develop the Best
You may be the best trainer or instructor. You may have the best facility. But if you really want to grow your business you must have the best TEAM. This starts with your hiring and training. The key to the best hire is to ensure they are a cultural fit! It's not the degrees or certifications that a person holds that will grow your business.
It's their alignment with your purpose, values, and mission. Note - if these things are not defined in your business - start there! If they are you need to develop your hiring process around these things, not technical skills. Once you have found the right fit for your organization it is critical that you train them. Not just the first 30 days but for the lifetime of their employment. This will reinforce their continued alignment with your organization and ensure that you have the BEST. The TEAM will always make the greatest impact in your business - positive or negative.
Think BIG
Do you remember the days when there was talk about this guy named Jeff Bezos that was setting out to sell books on the internet? Amazon Books. That is where he stared but it certainly was not his long term vision. He knew he was going to grow a global marketplace that would forever change the way consumers shop. It all started with a plan. He was thinking BIG.
Often times we do the same but we don't tell anyone. We keep it inside because of what people might think. Do you have a clear vision for where you want your company to go? Where will you be in the next 1, 3, 5 years? Does your team know this? When you allow yourself to truly THINK BIG and align your team with your vision, the plan will begin to unfold.
Bias for Action
Thinking Big and setting a plan is just the first step. Ultimately you must take ACTION. This is the place where most people fall down - primarily because of fear of failure. What if it doesn't work out? That is a normal thought process but I point you back to Amazon and ask  - What if it does?
If Jeff Bezos and his team never took action on their plan where would they be? Often times the thought of taking action is overwhelming because of all the work. The key is to begin and gain momentum. Look at your plan and ask what is the MOST IMPORTANT thing I can do right now that will move me forward. Do that. When this is done you can take the next step. It's called stacking wins and is how the greatest accomplishments in the history of the world have been achieved. Don't just sit around thinking and talking - TAKE ACTION.
Reading this you may be thinking that you have no desire to be the next Amazon. You're happy in your studio training the local people in the neighborhood. You may be thinking you that Amazon is too small for what you want to accomplish. Neither one is right or wrong. Ultimately you have to pursue the path that brings you the ultimate win - HAPPINESS. Whatever that is  for you - go for it. The principles above will help!
---
Sean Gagnon is the founder and president of The Abs Company. He received his master's degree in clinical physiology from the University of Florida.  For over 10 years his company has been focused on core-based functional training products for the commercial and consumer fitness markets. The Abs Company products can be found in over 10,000 facilities and millions of homes in over 40 countries worldwide. The company mission is "We Change Lives from the Core". Sean and his team are proud to do just that every day!