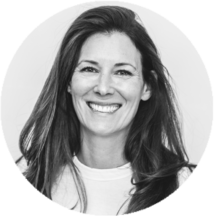 By Emma Excell​, Special FBA Contributor
To maintain relevance in a world driven by data and digital connectivity, gym and studio operators must now focus attention on migrating services and processes online, creating a digital ecosystem.  This means embarking on a digital transformation journey that will fundamentally improve business performance and customer-experience. 
Rather than needing to start from scratch, Fisikal works with each operator's current digital and software provision and, wherever possible, building on this through the integration of added-value services, seamlessly connecting digital services to create a fully complimentary digital ecosystem. 
Here, Emma Excell, COO at Fisikal, experts in digital business solutions, explains how to begin...
WHAT IS A DIGITAL ECOSYSTEM?
A digital ecosystem is a selection of interconnected information technology resources all working together as a single entity.  The ability of each independent solution to talk effectively to the other solutions is absolutely key to the success of the overall ecosystem. 
WHERE TO START?
Most fitness businesses already employ a Membership Management System (MMS) to manage the membership database. This is, for most, the 'brain' of the business and is a great starting place to begin your digital transformation journey. 
Fisikal's fully open api means our platform seamlessly integrates with many of the major MMS's employed by gyms. This enables the expansion of functionality without a complete system reboot keeping costs and inconvenience to a minimum. 
Existing functionality such as online bookings, e-commerce and member onboarding can be integrated – all designed to personalise and enhance the member experience whilst also driving income and operational efficiencies.
CREATING MULTIPLE DIGITAL PAYMENT OPTIONS
A connection with Fisikal enables the integration of multiple payment partners including Stripe, Spreedly, Gocardless and PayPal.  In a world where consumers value choice, giving members multiple payment options helps to remove spending barriers, helping to drive more pennies to that bottom-line. 
There is also the option of members setting up a 'Wallet' where they can pre-load funds that can be drawn down as and when needed – again, making payment as seamless as possible.
INTEGRATE AND AUTOMATE PROCESSES
Fisikal's integration with Zapier enables a connection to over 3,000 external best in class CRM, financial and other types of software. These include big brand names, such as Salesforce, Hubspot, Xero and Microsoft 365.
This integration allows marketing, financial and other teams to create highly custom-branded automations based on how the member interacts with the fisikal platform and where they are in their member journey. 
A SINGLE ACCESS POINT TO A MULTITUDE OF CONNECTIONS
Creating a digital ecosystem is complex but an integration with Fisikal can simplify the process through the provision of a single access point to a multitude of other connections. 
Working with Fisikal creates a single point of contact for the management of multiple partners, all working together to create an outstanding member experience and enhance operational efficiencies.
To find out more or to book a no-obligation demonstration, contact Fisikal at: https://fisikal.com


More from this author
---
Emma Excell is the COO of Fisikal and heads up the operations team. Emma has over 4 years of experience in investment banking and over 14 years international property development. Emma has a degree in economics, provides business analysis, digital marketing strategies and project management skills