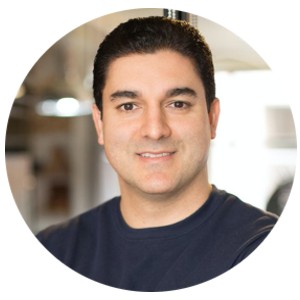 By PJ Taei, Special FBA Contributor
There's a good chance that you've seen competitor brands using video marketing and that you've heard it's the next big thing. You may, however, not be sure if it really is a viable option for your fitness business.
If this sounds like you, keep reading.
I'll share all you need to know about using video marketing for your brand. I'll cover how you can develop a video marketing strategy, types of videos you can create, how to produce videos, and bonus tips to help you elevate your video content.
But first, let's look at why video really is the next big thing.
Video is booming
It may have been easy to overlook how fast video has become a staple in our lives. Take YouTube. Did you know that over 500 hours of video content is uploaded to the video-sharing platform every minute?
And while that's a gargantuan number, research shows that people consume over 16 hours of video every week. It's also no surprise. Since Facebook, Instagram, Twitter and LinkedIn evolved to make video a core component of social feeds and interactions, people have embraced the phenomenon. Facebook alone gets almost 8 billion video views per day.
And that's not all. Video has become a strong motivator for consumers. Studies show that 84% of people are more interested in a product after watching a product video.
But what's really at the heart of this drive towards video is the medium itself. It's far more engaging than text or images. The combination of imagery and audio is powerful. In fact, a study shows that more people would rather watch a video than read a blog post.
How to develop a video strategy
Getting started with video for your fitness brand isn't as hard as you may think. It will require grasping a few new ideas, but like anything else, it's learnable.
Before you invest in a camera and hit record, you'll have to think about video marketing strategy. As with all marketing, you must know what your objectives are and how they support your business goals.
Do you want to attract more new customers? Do you want to sell a range of products you've just launched? Whatever your goals, be sure to write them down as a first step.
Next, pull back the layers on who you're targeting. The smartest marketers on the planet know that you cannot market a brand or product/service without knowing who your ideal customer is and why your solution is the perfect fit for them.
Where to start?
Identify Your Ideal Customer(s)
If you haven't yet, create a persona document. Personas provide marketers with a clear understanding of their ideal customers. They include all the characteristics your ideal customer has and are based on research and conversations with people you sell your products and services to.
Personas include challenges, needs, wants, desires and pain points your ideal customer has. They also share the values buyers hold about themselves and your product/services.
If you need to get started on your persona(s), download a copy of DigitalMarketer's Customer Avatar sheet. It's free and will guide you through the process of identifying your ideal customer(s) and what moves them.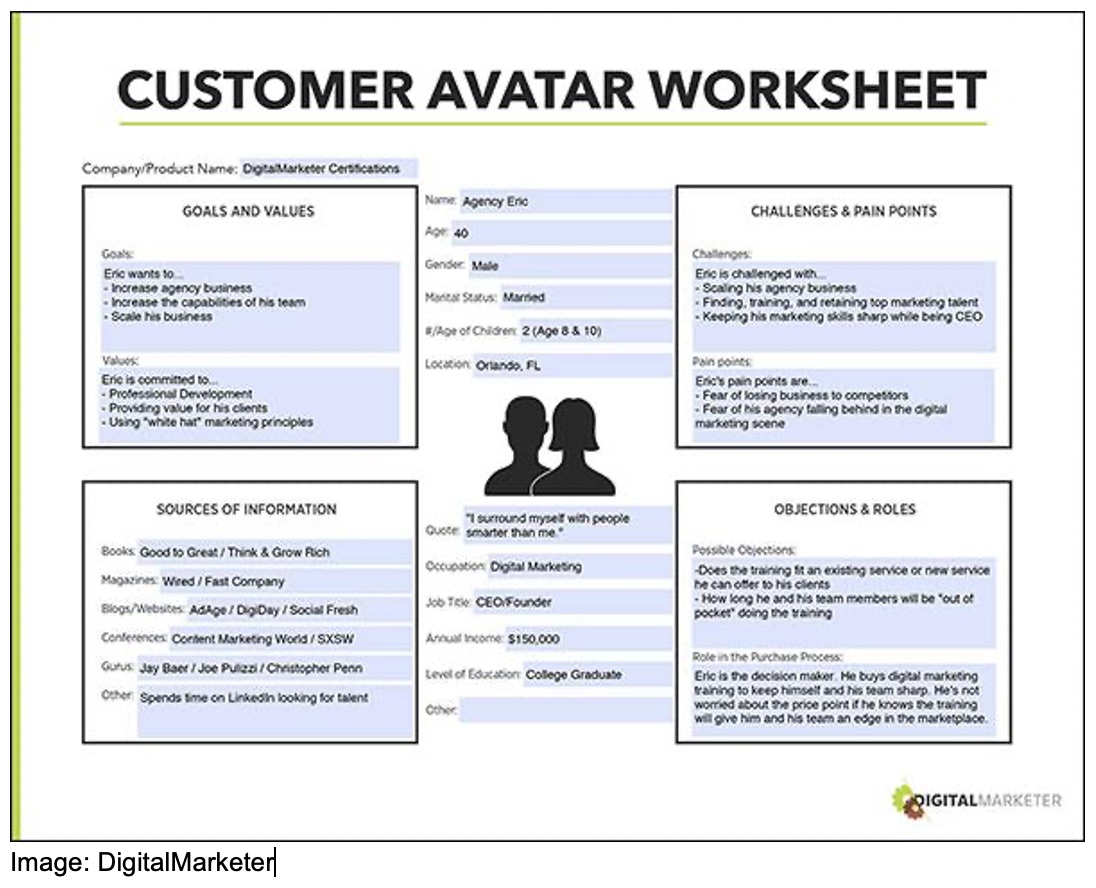 Think Transformation
Creating effective marketing videos has to do with what your clients want out of the experience. In better words, people don't buy products and services, they want to actualize transformations. When you think of each video you create as an opportunity to create a transformation, you'll create content that your audience resonates with.
Understanding what your ideal customer wants may seem hard to determine. A simple and effective way is to use the Before and After Grid. It helps you establish the before and after states of your customer.
Knowing what your customer is thinking and feeling before they encounter your video and how your video should influence their after states helps you create content your audience will find hard to look away from.
Get your hands on a copy of the before and after grid here.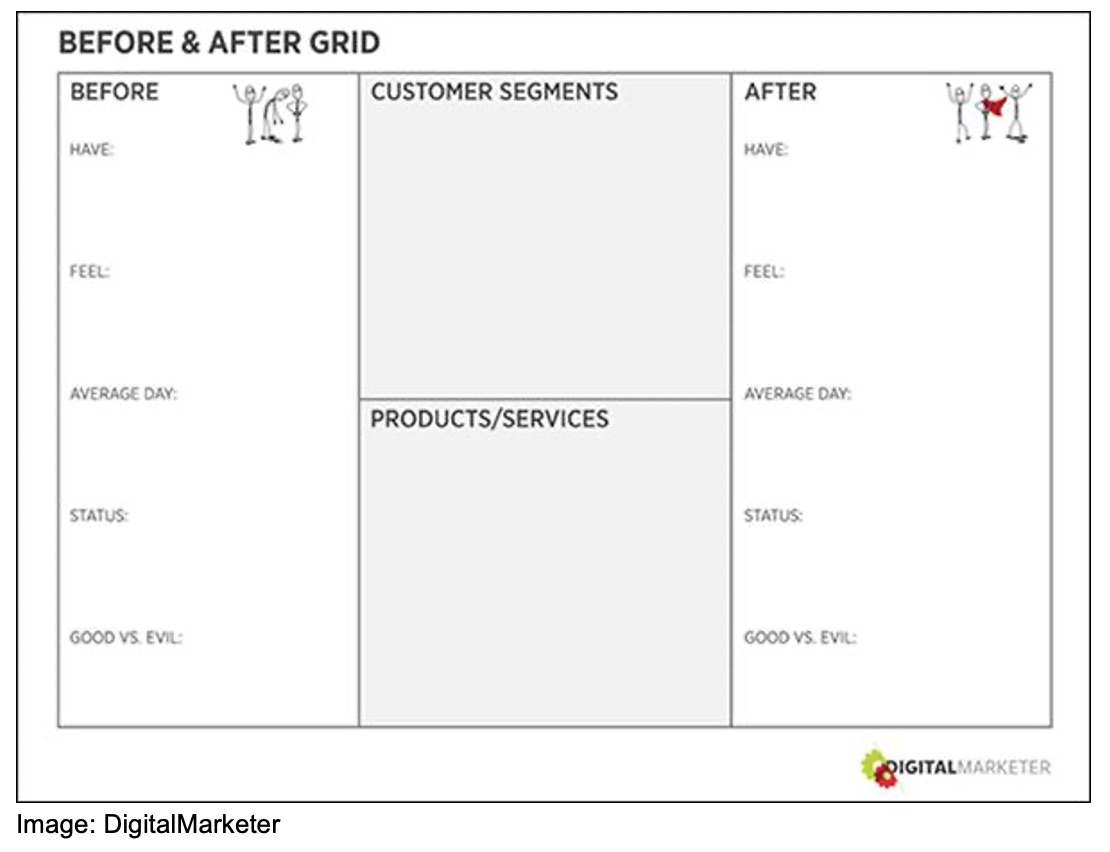 How to Create Awesome Videos
The best fitness videos are planned. They include all the right elements and leave prospects with a clear idea of what to do next.
Here's a five-step process for creating effective videos.
1. Set an objective (attract, educate, convert)
What does your video need to accomplish? Do you want to attract more clients, educate your existing audience or sell a product or service?
It may feel a little daunting trying to establish what your video should accomplish. But don't get overwhelmed. Think about what your business objectives are. Fitness companies need to generate revenue and need clients to do so. You can leverage video marketing to make more money in the fitness industry.
But like many other businesses out there, you need to promote your services and products in a specific way to generate results. Whatever your objective (attract, educate, convert), ensure that you give your audience an idea of a transformation they can experience. 
2. Storyboard your video
Storyboarding is all about structure. It helps you prioritize ideas, information and determine what happens in each frame of your recording.
If you've never created a storyboard a video, here are three quick steps on creating your very first storyboard:
Step One: Create an Introduction
Identify a problem and how it directly impacts your audience. When you Introduce the problem be sure to give it context. Before moving onto a solution or how you can help.
For example, if your audience is filled with females between the ages of 25 and 40 who are interested in toning their bodies, identify why not being toned is a problem. Does the extra weight make life uncomfortable? Is your audience at risk of any illness if they don't lose the weight?
Step Two: The Body
This is the meat of your video and where you'll explain how to solve your audience's problem.
Share steps and offer details. If you've done a good job of explaining what the problem is and why it matters, your audience will be following along and ready to learn how you can help.
Step Three: The Conclusion
Before you end your video, consider offering a summary. It's a great way to help viewers recap, especially if you've introduced a number of new concepts. This is also where you'll include a call to action. Calls to action tell your audience what to do next.
For example, if you're selling gym memberships, what should your viewer do next to sign up? By giving direct instructions ("visit as at this address..") you're able to get your viewers to take action.
Once you've documented the entire video, assign timeframes to each section. Typically, videographers take to paper to plan shots and angles, and you should too. Figure out where your camera(s) will be positioned for each shot and section.
3. Create Your Script
Creating a script should also be part of your process. Scripts remove the guesswork of trying to figure out what to say. And as you'd imagine, having a well-crafted script will save you loads of recording time that would otherwise be spent on re-shoots.
4. Shoot it
This is one of the easier steps. You finally get to hit records. If you've created an effective storyboard, you'll know where to place your camera, which angles to use and how to shoot different scenes.
To shoot your videos, you'll need equipment. Here's a list of what you'll need to get started:
A Camera. Depending on your budget, find a camera that will work for you. Today, that could be a smartphone or a GoPro. Most are capable of shooting in HD, but if you can, get something that can record in FHD, like a GoPro.
Sound Equipment. Sound quality is important. While most cameras offer sound recording via an onboard mic, that may not be the best choice. Background noise has a way of creeping in, and can adversely affect the quality of your video.
Instead, opt for a lavalier mic that you can conceal or clip to your collar. Lavalier mics allow you to record sound separately from video and later sync both in the editing phase.
Pro Tip: You can get a lavalier mic that connects to a smartphone to record your audio. It's an affordable alternative to spending money on a more professional kit and you can still create great videos.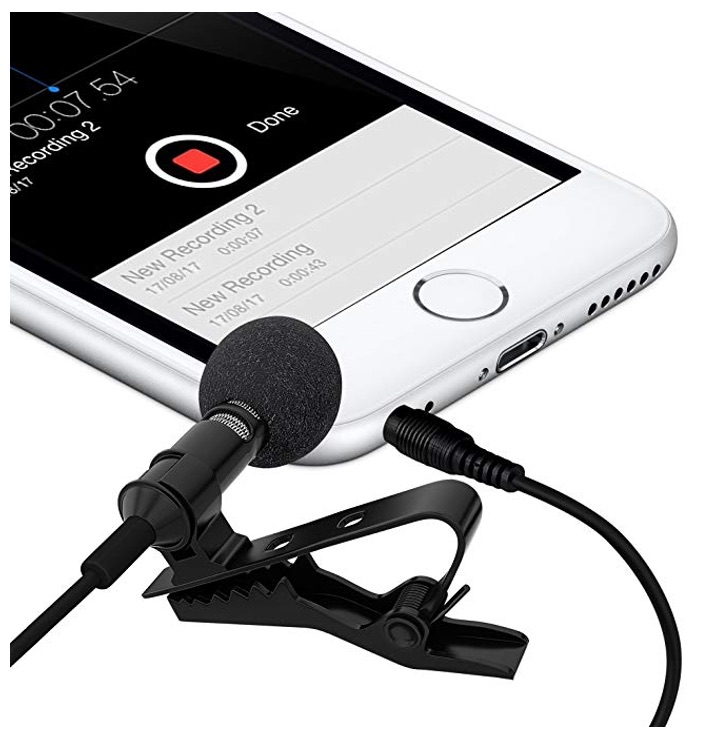 Lighting
The quality of light you use is just as important as sound and video quality. Aim to eliminate as many shadows as possible. You can do this with two studio lights positioned at 45-degree angles in front of you. This way, you get enough light, making you look like a professional.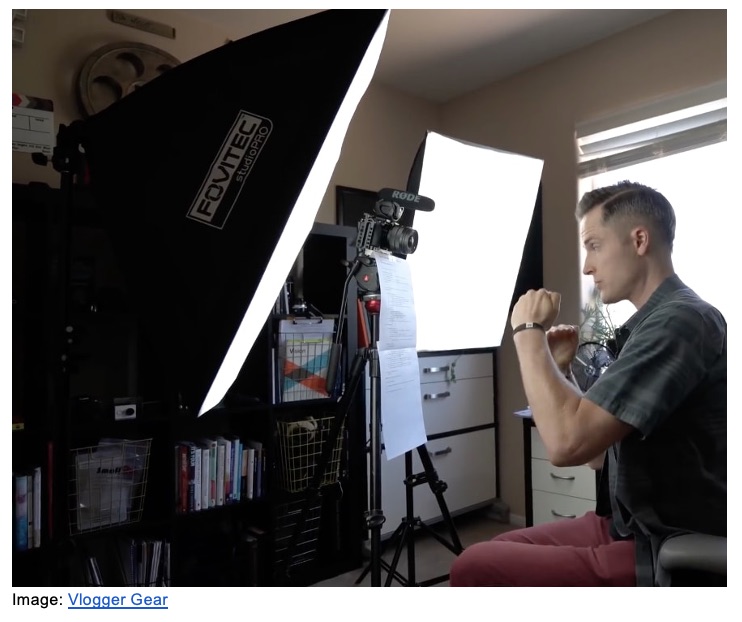 5. Edit
Editing is where all of your hard work comes together. Video editing involves piecing together shots, incorporating sound and tweaking lighting and coloring to give your video a professional look and feel.
Here are three tips to help you put the finishing touches on your videos:
Don't Forget Your Storyboard. You may be tempted to introduce new angles and ideas at this stage, but don't. Doing so could derail your progress and lengthen the editing phase as you try to reimagine what your video could look like.
Add Branding. Include your logo on all necessary frames. Some brands like to have their logos on each frame and that's a good idea. It helps prospects quickly identify who they are listening to and easily recognize your brand later.
Add an Intro, Outro, and Transitions. Intros, outros, and transitions each add a unique element to videos. Here's what they are how they help:

Intros prepare your audience for the information you're about to share, but they're also a great opportunity to get your brand out there.
Outros are perfect for serving up calls to action, something every piece of marketing content should have.
Transitions make videos more engaging. They can be changed in camera shots or angles, include graphics and special effects, and more.
Conclusion
Video is a smart choice for fitness businesses. More people spend more time watching and using video to make decisions about which brands to purchase from. But before you hit record, plan your approach. Think long-term. Use video as a part of your overall marketing strategy and set goals that help your business grow.
---
PJ is the founder and president of Uscreen, an all-in-one video monetization and OTT platform that empowers video entrepreneurs and creators to monetize their content and build thriving businesses around their videos.