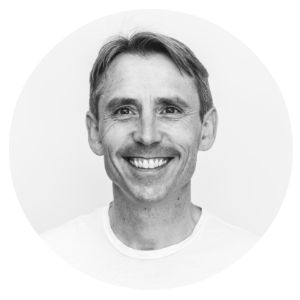 By Rob Lander, Special AFS Contributor
As gyms and fitness centers across the world reopen for business, operators turn attention to the provision of a quality in-club and out of club blended solution that provides members with round the clock support.
Whilst many studios are likely to choose to offer an on-demand service, there is little doubt that live-streaming will become an important component of the new 'service mix', providing a clear opportunity to differentiate in the market and strengthen relations between studio and member.
Here are 8 key factors studio operators need to consider when building a live stream presence.
Grow your community
We all know, great instructors have a profoundly positive impact on member acquisition and retention. So, extending their influence beyond the physical walls of a facility makes perfect sense.
A UK survey, completed by more than 65,000 gym members, identified the number one 'thing' members missed during Covid-19 imposed lockdown as the motivational influence of their studio instructors. Livestreaming creates an opportunity to catapult your rockstar instructors into the homes of members and the wider community, driving opportunities to connect and interact when a physical meet-up is not possible. This enables the creation of a 'studio that never closes' through the extension of live, streamed services, enabling your community to maintain a connection to your brand 24/7, promoting engagement and loyalty, driving both acquisition and retention.
Make digital personal
Despite the fact that Covid-19 has driven a surge in the availability of live, online fitness content, the majority of individuals are likely to favor content provided by their chosen studio brand. Being able to extend their in-club experience through engagement with familiar instructors, class programs and workouts will enhance their connection to your brand, again strengthening the bond and driving up retention.
A strong, well-supported live streaming offer also creates an opportunity to monetize the online offer since there is nowhere else your community will be able to go to access your bespoke content.
Train your instructors
Just because an instructor can command a fanbase in-club does not, necessarily, make them an expert and success online. Instructing a remote audience requires a very different skill set to instructing in front of a live, physical audience. In order to perfect online delivery skills, instructors will need time to practice and train. As a studio operator you should build this requirement into your timeframe and budget.
Create the perfect online environment
In an ideal world, all instructors would deliver workouts in a generic, dedicated studio. This enables a high level of control over lighting, audio, and visual inputs as well as brand and space. If this is not possible, there should be very clear instructions provided to instructors, detailing minimum requirements. Livestreamed sessions need to deliver the same quality standard as your in-club provision, every session. This will mean investing in high-quality equipment such as webcams, lighting, and microphones, as well as giving consideration to the physical space where filming will take place.
Test your tech and test it again
Even your most popular instructors will not be able to compensate for frustrations felt by members if your technology underperforms. Weak internet connection causing buffering or intermittent audio will cause participants to time out and possibly never return. We recommend closing down all other applications running on the computer just before a session and that you source a direct connected between the computer and the router, wi-fi is just too temperamental.
Before the class begins, test everything and then test it again. Better to cancel a class if there is an unresolvable problem than deliver a substandard session.
Analysis of the data
Performance analysis is just as important online as it is offline. Provide instructors with attendance targets, possibly introduce financial incentives to grow attendance numbers. This is where your choice in hosting platform becomes important.
Whilst platforms such as Zoom, YouTube, and Facebook Live provide a viable short term solution, their ability to gather intelligence relating to business performance is limited. Working with a specialist provider such as Fisikal, enables you to set bespoke performance indicators, capacity levels, booking restrictions etc to create a more tailored solution that meets your business needs. Data can be automatically fed through to a single dashboard, enabling a real-time snapshot of online streaming performance anytime, anywhere. This means you can react quickly, making changes immediately that impact the business.
Make sure you have adequate licenses and insurance in place
When it comes to music licenses and insurance policies, do not assume that your current in-club arrangements provide adequate cover for your online provision. Be sure to read the small print and, if necessary, check with your policy providers, to ensure your business is fully protected.
Innovate and evolve
Just like a physical in-club experience, your live streaming solution needs to be constantly reviewed to ensure it continues to meet the needs of the evolving market. Your online provision should be treated as a fully integrated part of your overall service, never an 'add on' or an 'afterthought'. For many, the 'new normal' we find ourselves living in, means a greater need for at-home services. As a result, operators who get their online provision – led by live streaming, right will be the ones most likely to thrive.
For more information about Fisikal and how its digital solutions could boost your online business, visit www.fisikal.com 
---
Rob has over 20 years of experience in the Health and Fitness industry, as a former personal trainer who built a successful business of 50 sessions per week. Rob has also spent many years as an international presenter lecturing on "Technology in the fitness industry".
Rob was the guy with the problem and is the content matter expert. Rob started with little knowledge of technology other than the vision that one day we would all be using it for many areas of our lives.
Organizations all over the world now come to Fisikal seeking our advice on how systems and processes can be optimized. As Rob has worked in all areas of the Fitness Industry this gives him multiple perspectives to help advise on how solutions could be created but also with his advanced knowledge of technology – what the future holds and how we can adapt internal processes so they can leverage technology efficiently.