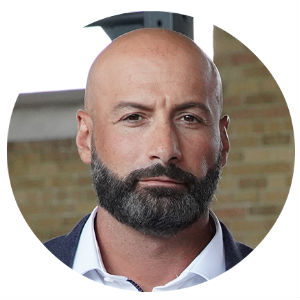 By Len Fridman, Special FBA Contributor
COVID-19 changed the fitness business landscape by forcing gym and studio owners to offer creative new alternatives to keep their businesses afloat. Between 2020 and 2021, all fitness businesses have had to reconfigure their plans to adapt to a flexible mindset and adjust to a hybrid service model.
According to McKinsey, the pandemic gave fitness providers the opportunity to "reexamine their value proposition, pilot new pricing strategies, and expand their offerings across both in-gym and at-home ecosystems."
The pandemic further reinforced the public's need to improve their health and wellness more than ever before and reinvigorated their desire to connect with a community of like-minded fitness enthusiasts—even if this meant being away from the studio and 'clocking-in' after hours.
The following are some new and improved business strategies that fitness businesses can adopt to continue to stay flexible amidst the pandemic.
Hybrid membership options for everyone
While the majority of gym lockdowns and closures are now in the rearview mirror, keeping a flexible mindset means always being prepared to change and adapt at a moment's notice. Fitness clients are now asking for multiple membership options to suit their budgets, busy schedules, and renewed fitness interests.
As the old saying goes "variety is truly the spice of life," and this applies to the ways in which you can offer a new hybrid membership menu for your fitness clients. In-person fitness will always be the preferred method of working out—as humans crave a tribal community but offering alternatives to consider can make all the difference.
Here are the leading new membership models that clients are asking for:
In-person fitness memberships can be expanded to include outdoor classes at multiple locations, smaller group classes, or private one-to-one training.
Virtual fitness with livestreaming classes and personal training.
An on-demand online recorded video membership that allows clients to view recorded videos whenever they want.
A combination hybrid membership that incorporates all of the above.
Hybrid memberships will allow your fitness business to maintain regular income streams simply by expanding the options you can offer your clients on a 24-hour, 7 days a week basis.
Win with flexible pricing
You have new membership options, but how do you price it out, so everybody wins? Your pricing still needs to stay competitive while offering price flexibility and affordability to your client base. Remember people will never balk at the price if your services consistently exceed their expectations.
You can set up your pricing options to reflect in-person, livestream, on-demand, or a hybrid combination of classes. They can take the form of drop-ins, 5-class packs, 10-class packs, unlimited monthly/weekly memberships, and 30-day specials. For instance, you can offer memberships at $90 for in-person or hybrid classes vs. $65 for virtual or on-demand classes. Expand your flexibility for yearly memberships with options to go bi-monthly, month to month, or even bi-weekly.
Can you cut costs in certain areas of your business that are now leaner due to changes you've made from the pandemic? Consider adjusting your fees to 40%-60% of your physical offer to balance out what you no longer provide.
Adopt an on-demand subscription service
Adopting a new subscription service that can be integrated into your current software is a great way to create a new revenue stream for your fitness business. Considering that virtual fitness is booming, on-demand video subscriptions are currently leading the way in terms of fitness trendspotting. Clients are flocking to the opportunity to watch recorded videos at their convenience.
Avoid losing clients to free online content on YouTube or Facebook by uploading and storing your live-streamed classes and services in an on-demand library for your clients to try out if they can't make it to the studio or catch it live.
Go a step further with your on-demand fitness subscription with personalized videos based on goals clients want to achieve, like downloadable guides with nutrition tips, menu plans, and even life coaching to supplement and enhance their physical exercises.
An on-demand video library subscription will give your clients a lot more variety, a renewed sense of convenience, as well as the freedom to try something new that they wouldn't otherwise attempt in-studio—all in the privacy of their own home!
Adapt to the latest fitness trends
The pandemic truly put virtual fitness on the map, paving a new pathway to working out when going into the gym was simply not an option. Many clients have become exclusive diehards of livestreaming virtual classes as well as on-demand subscriptions for recorded videos and have simply never returned to the gym. In fact, virtual fitness is expected to increase at a 33% growth rate each year until 2027.
Connected fitness equipment that further enhanced the at-home workout trend and saw a surge during the pandemic include next-gen products like Peloton, Nordic Track, and Mirror, as well as a variety of wearable technologies. In fact, it's predicted that by 2022, over 900 million people will own a wearable device to track data on everything from step counts, sleep habits, and workout recovery.
Mental health, wellness, and self-care have become a trending vertical of keeping healthy throughout the pandemic, with fitness studios offering new yoga, meditation, relaxation, functional medicine, nutrition, and even life-coaching classes. Described as the mind-body connection and offered both in-studio and online, fitness professionals are answering the call to promote mental and physical wellbeing together rather than two separate activities.
Can you think of ways you can integrate these trends into your fitness business and further upsell these ideas with online and in-studio subscriptions, supplemental apparel, and equipment offered in your store? It's what clients want now!
Innovate your digital communications
You also need to remain flexible when it comes to how you communicate with clients. Make simple processes like booking and confirming classes online easier by having a user-friendly client app that is built into your business management software. Texting helps you reach more people with open rates as high as 98%, and according to ZipWhip, 67% of clients prefer to schedule and manage appointments via text messages rather than phone or email.
Move your business forward with a flexible mindset
The flexibility of offering online and hybrid services lets you rely on a regular, predictable income stream since your company will always be 'open for business,'—minus the extra energy bill costs for staying up 'after-hours'.
WellnessLiving's all-in-one platform can help your hybrid business stay flexible. Use FitLIVE and FitVID on Demand to host livestreams and upload them to your video library. We then take client communication to the next level with our automated marketing suite and Achieve Client App.
Want to learn more about how WellnessLiving can help grow your business? Book a free, no-commitment demo with WellnessLiving and save 50% on the Professional Plan for the lifetime of your subscription.
---
Len Fridman is a fitness business expert and a successful entrepreneur. Len is the CEO and Co-Founder of WellnessLiving. In 2009, he started a local bootcamp that soon grew into multiple locations across the country. He created the MetaBody Yoga and Fitness Pass, with over 60,000 active clients. Len saw a need in the market for reliable, cost-effective business management software. Along with his childhood friend Sasha Davids, the two created WellnessLiving to help business owners grow and expand their businesses.