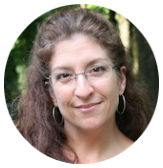 By Deneen Laprade, AFS Community Expert
Summer is The Season of Opportunity
A beautiful weather summer can be a painful season to endure if you own a fitness studio. The nicer the day, the fewer clients you see. Prospect inquiries evaporate, program sales burn out and there is lackluster enthusiasm all the way around. It's no secret that you would rather be outside enjoying the weather, too!
For your consideration (and motivation), I've put together an action plan that addresses nearly every aspect of your business. The way I see it, summer is ripe with opportunities to be busier than ever, highly productive and because of this, better positioned for the inevitable; Winter Is Coming.
Summer is when you work ON your business, as opposed to being immersed in the daily operations that keep you running from open to close. Plan, clean, move, get quotes, hire new staff, update policies and get your studio ship-shape for a strong Q4 and beyond.
Internal Focus
Client Appreciation is easily achieved with random acts of kindness. They should be sprinkled in throughout the summer months and include all days of the week and various time slots so your entire client base feels the love once or twice.
A complimentary bottle of water and towel at this week's 5am Monday session will put smiles on everyone's faces.
Free Guest Days for client's friends and family, including those from out of town! Make it easy for your clients to keep coming throughout the summer months and you are more likely to retain them throughout the years.
Staff, Systems and Programs should all be evaluated, updated and improved. I work with so many studio operators who's' businesses are impaired by poor staff. Don't be crippled by personalities that don't fit the culture.
Evaluate each staff member, top to bottom. Make a plan for those with potential and part ways from those who will be more successful elsewhere. Realign and hire when appropriate.
Update systems and policies. A consistent client experience is a primary objective for most of you. A clearly defined set of policies, procedures and systems are the tools your staff needs to deliver according to your expectations. Periodically review and revise as needed to remain current with what is happening in your studio today and not what was going on last year.
Improve program offerings to better reflect the needs and wants of your clients. What types of programs and equipment have clients said they wanted? They aren't usually shy about telling you what you should get next. Use this time to establish and test new programs that add variety and additional revenue.
Studio Maintenance and Improvements are best tackled when the least amount of clients are disrupted. Prioritize cleaning, painting and reorganizing equipment. Everything you've noticed throughout the year that would be better "If we …. ", should be addressed now, so the member experience is just that much better when summer wraps up. 
Start with the no-brainer actions that are easily achieved so you can check a few things off the list before taking on more involved projects. Bring in the equipment you need for the new programming you've developed and repurpose space that has been ineffectively used in the past for revenue-generating programs.
Analyze Expenses to learn where money can be saved. Insurances, utilities, services and so on should be reviewed to ensure they are still appropriate to your budget and needs. Get quotes so you are prepared to take advantage of more coverage and better service for less money when each contract runs out.
Payroll must be reviewed now, especially if you are planning to make staff changes. Certainly, analyze the processing fees with your current payroll agency and seek improvements from them, as well as managing your side of the equation.
Much of the above focuses on the internal workings of your studio. These foundational elements need to be functional, efficient and strong so that daily operations run at their highest level. But what and how will you be marketing outside the studio this summer? You must actively market externally year round to maintain a presence amongst your prospects. Most markets are far too competitive to take the summer off. Keep at it and keep it simple:
External Focus
Branding is what it's about. The expectation for bringing in new clients is typically at its lowest point in the summer. The reality is your marketing efforts need to be cost-effective and frequent. Become the trusted advisor in your market by hosting charity workouts, and participating in community events. Get out and meet your neighbors, face to face to spread your message and give life to your brand.
Nothing is more powerful than the authenticity of a recommendation from a trusted friend or associate. When your clients and/or members are spreading the gospel about your brand it allows the buzz to garner unadulterated mindshare (communicated with minimal external interference) with the targeted audience. When buzz is generated organically (client driven), rather than driven through non-authentic means (paid referrals), then your business is more likely to experience the phenomena called "going viral." When buzz goes viral it means that the word has spread quickly and broadly, which is the pinnacle of any marketing effort.
Share your story. Establish an attitude and voice for your brand, one that can be consistently communicated internally and externally. Identify and acknowledge those who are passionate about telling your story. Great brands make sure their story gets told. Telling the story involves spreading the organization's brand message through authentic and credible means. A studio's best approach to sharing stories is having clients and/or members share their experiences about the studio with others. People see friends and associates as the most trusted source of information about a brand.
Utilize the media. Stories that originate in the media are typically perceived as credible, because they come from a trusted source. At Zoom, based in Frisco, the majority owner and manager spends considerable time in the community talking to coaches, parents and various community groups. The purpose of these excursions, meetings and informal contacts is to share Zoom's story. At 02 Max, the founder and owner tells her brand's story both through the social media and by working directly with various groups in the local community. Her tweets are a large part of her brand's story telling. At Fitness Quest 10, studio owner Todd Durkin is actively engaged in the community, giving talks and getting involved in community events. Todd is extremely active on Twitter where he has over 22,000 followers.
Consistently post dynamic content to your website and on your favorite social media channels to improve organic search ranking and earn a following. Use low cost marketing methods like prospect e-mails and guerrilla marketing pieces to generate increased awareness of your location and more importantly, what the client experience is all about.
Use the summer season to your advantage by working on your business to make it better, stronger, fresher and ready for more. When the weather turns and lifestyles revert once again to more time indoors, your business will be busting at the seams with confidence and energy that is contagious. And that means a strong bottom line.
---
Deneen is an accomplished, energetic leader in fitness and wellness with proven ability to create and manage effective marketing campaigns and programs that result in revenue growth, increased profits and member retention. Just as a carefully planned fitness routine, when combined with consistency nets results for members, an effective marketing plan will do the same for fitness professionals and their businesses.