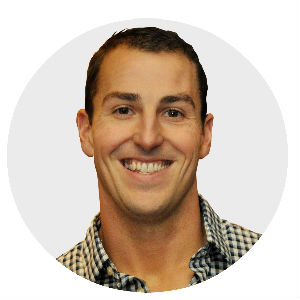 By Ryan Ketchum, Special AFS Contributor
You tell your prospects and clients that having a personal trainer will speed up their progress, get them better results and make achieving their goals easier.
The success of your studio depends on your ability to attract clients and then deliver the results they want.  Being an excellent coach or personal trainer is what helps you do that extremely well.
Business coaching has a similar impact on your business.  You're in an industry that's rapidly growing and competition is popping up on every corner.  An expert in your corner greatly increases your chances for success.
Business coaches are like personal trainers for your business.  They work with you to create a plan that helps you reach your goals faster and hold you accountable to doing what it takes to reach those goals.
What makes a great business coach?
If you scroll through Facebook for just a few minutes you'll notice that there are no shortage of gurus and experts claiming the title of business coach.  Most of them are focused on a small area of business like Facebook advertising, marketing or sales.  
While those areas are important, being able to create a Facebook campaign that gets leads certainly doesn't make you a business coach.  It would be like the guy at the gym who has big arms saying he's a personal trainer and then only providing arm workouts for clients.
A true Business Coach will be able to help you in all areas of your business including marketing, sales, systems, prioritization/time management, finance and building your team.
Avoid This Business Coach…
Would you recommend a client train at a studio where the trainers randomly select workouts for their clients without any really consideration for their overall goals or current fitness level? Doubt it.
Many business coaches take the same approach to working with their clients.  They hop on a call or show up to a mastermind meeting only to talk about the problem or challenge that's top of mind.  They are constantly putting out fires.  A great Business Coach will help you prevent those fires.
Avoid the Business Coach who doesn't have a system to follow to keep both the client and coach on track. It's an undisciplined way to coach someone and it's disrespectful to the client. 
A great Business Coach utilizes a system to keep them and their clients on track.  It provides structure and ensures that you and the Business Coach are focused on the highest priority items and create a plan that helps you reach your individual goals.   
Benefits Of Hiring A Business Coach
Speed, clarity and accountability are the biggest benefits of hiring a Business Coach.  A Business Coach helps you reach your goals faster by allowing you to avoid the challenges you don't know are ahead of you and solve your problems faster.   They have the experience, both personal and from working with clients, to see the things you don't see and know what's coming up next.  
Clarity on your purpose and plan is key for your studio's success.  It's easy to get caught up in the day to day operations of running your studio and feel overwhelmed.   Your Business Coach will help you stay focused on the plan and shut out all the noise so you can stay on track. 
Staying focused on your plan and purpose allows you to prioritize issues and make better decisions in your day as you transition to working on the business instead of only working in the business.
Everyone needs a little accountability in their lives.  A Business Coach will help you keep track of your projects and ensure that you are doing the right things at the right time to get them done. Be vary wary of a Business Coach who is constantly changing your plans or never checks in on your progress from call to call or meeting to meeting.
Speed, clarity and accountability make your life easier as a studio owner.  You'll avoid many of the struggles and frustrations that come with building a successful studio.
Being a business owner is too tough of a job to do it alone.
How Do You Know When You Need A Coach?
As an entrepreneur and business owner you're probably a little stubborn.  You think you can figure it all out on your own and don't want to ask for help. The smartest, most successful entrepreneurs know that having a Business Coach speeds up the process for them and help them avoid having to figure it out on their own is the best move
It's the difference in working hard vs working smart.
The truth is everyone needs a coach!  However, a successful Business Coaching relationship requires that you are willing to be coached. 
A great Business Coach isn't going to agree with every plan you want to create or be there to affirm all of your decisions.  Being open to their guidance and coaching is key to your success.
Ask yourself these questions:
Do I have big goals and dreams for myself and my business?
Am I frustrated with my progress or feel like I could move faster?
Do I feel overwhelmed in my business?
Do I have tons of books, products, videos, etc on business but can't figure out what to implement next? Or worse, do I never implement any of it?
Am I open to being coached and learning how to be a better business owner?
If you answered yes to any of those questions then you're ready to hire a Business Coach. Watch this short video to find out what business coaching can do for you:
 
---
Ryan Ketchum is a fitness business and marketing expert.  He and the team at Fitness Revolution help studio owners increase sales, maximize profits and create systems to free up time.   They use a framework, the Fitness Business Alignment System™, to guarantee results with their clients.  
Fitness Revolution focuses on helping aspiring high performers build the fitness business they've always wanted, but struggled to build.  They are the only complete business coaching system for fitness studios.