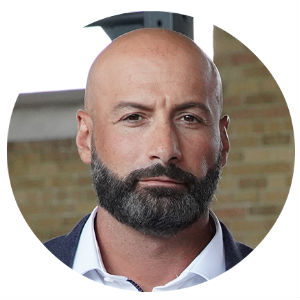 By Len Fridman, CEO and Co-founder at Wellness Living
Customer churn prevention strategies are of the utmost importance if you want to build a community of loyal clients. In the fitness industry, churn rates can be high as several people tend to stop going to the gym due to multiple reasons.
Whether this is because they are not achieving their fitness goals or have found another option, there are several ways to retain clients. With the perfect mix of client retention tips as well as customer churn prevention tactics, you'll convert your customers to loyal gym members in no time!  
Provide consistent, excellent service. 
This can be done by offering one of a kind classes with world-class instructors and trainers. Clients usually keep attending specific sessions because they enjoy a specific teacher's style or energy. Once students connect with a teacher and feel empowered by them, you'll see your client retention rates soar! Remember, you are providing your members with an experience. So, make sure that your instructors leave your clients feeling confident and ready to conquer any obstacle!  
Increase customer loyalty by offering a rewards program.
If your clients feel like they are being rewarded for their time, they will be more likely to become life-long customers. One way this can be done is by allowing your members to earn points for completing tasks like booking online, writing reviews on social media, or referring friends and family to your fitness center. After they have accumulated a certain number of points, give them the opportunity to win free merchandise, discounts on memberships, or even a free class! Not only will this keep clients engaged with your studio, but it'll show them that you value their time.  
Showing your clients that you care by offering a personalized experience.
Take the time to get to know them. This can be something as simple as finding out their names or as complex as discussing their fitness goals. Another way to stay connected is by personalizing messages and emails to your clients, rather than sending out automated text. It's also important to show them that their voice matters. This can be done by sending out surveys and taking their feedback when it comes to your classes and facilities.  
Through data analysis, you can gain greater insight into your business so you see exactly what's working and what areas need to be modified. For example, if you find that a certain class is very popular, consider increasing the number of times this class is offered during the week. If a specific teacher has a high attendance rate, give them more classes. Your data can tell you a lot about your business, so take the time to review it to grow your clientele.  
What about when members want to cancel? 
The most important thing to do is find out why your members want to leave. This can be done by sending out surveys to help you understand their reasons for leaving and what you could've done to make them stay. Another way to handle this situation is by offering a return window. Certain fitness spaces require members to pay a cancellation fee if they decide to leave before their membership expires. Encourage your clients to stay by offering them 50% of their money back if they return within a certain number of months. As a last resort, suggest freezing memberships to help you hold onto members who want to leave.  
In summary...
Retaining clients and preventing customer churn can be challenging, but with these tips, your community of members will only blossom! By giving your clients the optimal experience where they feel valued and motivated to reach their fitness goals, they will have no reason to ever leave your gym. Make your fitness space their home away from home, and watch your client retention rates skyrocket!  
---
Len Fridman is a fitness business expert and successful entrepreneur. He is the CEO and Co-Founder of WellnessLiving, a leading business management software company tailored for the wellness and fitness sector. Len began his journey back in 2009 when he started a local boot-camp in his neighborhood park that soon grew into multiple locations across the country. He teamed up with businesses across North America to create the MetaBody Yoga and Fitness Pass, with upwards of 60,000 active clients at its peak. In the midst of Len's success, he realized there was a lack of reliable, cost-effective business management software in the market. And so along with his childhood friend Sasha Davids, the two created WellnessLiving, an all-in-one and easy-to-use software solution to help bootstrap business owners, just like them.