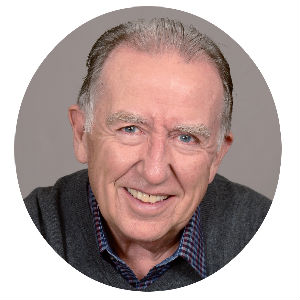 By Patrick Craig, Special FBA Contributor
In my last few articles, I have been focusing on the Hybrid approach to doing your Fitness Business. And I'm not going to let go of the topic. Currently, the industry is offering not only Zoom and Live Stream Technology, but there are dozens of apps your clients can download to their phone or device that will help them in their fitness journey.
And inside this new move to Hybrid, it's no surprise that technology is increasingly finding a place within people's fitness routines. This move to technology goes along with a considerable shift in consumer mindsets: gym-goers are more curious than ever to know more about their overall wellness, which encompasses everything from working out and eating well to mental well-being and sleep quality.
Today's fitness technology runs the gamut from apps and wearable technology to digital fitness platforms and equipment. The convenience these innovations have added to the user experience is unmatched. The combination of the old-line approach to fitness (no pain-no gain) and the new fitness tech and online platforms has been reshaping the industry for the last two years. The tech side had been growing long before the pandemic, but since 2020, we have seen an exponential growth spurt that can only aid you, the owner, as you seek new directions for finding and keeping clients.
For instance, fitness apps have never been more critical to the user experience. Fitness app downloads are off the charts since 2020 and this highlights just how popular home fitness has become. And there are now hundreds of subscription-based options with a huge selection of live and on-demand workouts led by high-profile fitness experts. The apps have free and premium versions, with the free offering dozens of classes and the premium including hundreds of classes, training plans, and the ability to connect with a heart rate monitor to see live stats, track progress and connect to live leaderboards.
During the pandemic, people also turned to wellness apps to give their lives organization—from meditation to sleep-tracking apps, the variety is immense.
And what about the fitness trackers? Starting with a simple watch that counted your steps and helped you set goals for your walking workouts, you now have smartwatches that have ECG functions, heart rate sensors, and instantaneous feedback. Users can track all their actions and stay on top of their fitness schedule at every moment.
A newcomer on the scene is virtual reality training and coaching. New apps allow users to simulate the experience of having a training session on top of a mountain or on the shore on a tropical island. Many big-name franchises have already embraced Virtual Reality training.
And a training service that has become firmly entrenched is online coaching. Gym-goers are increasingly searching for classes and training that work around their schedule, instead of having to come to the gym at specific hours. This is where live stream coaching excels. Services can be made available 24/7, and this is becoming a better alternative for many fitness buffs.
Actually, in researching this article, I found a software that sets up a virtual television channel where you can schedule pre-recorded videos all day and charge for them. I'll be looking into this group more closely to see about using them with Zoom. I'll keep you all informed.
So, in looking at the latest fitness trends, we can see what your clients are looking for. They are interested in clubs that:
Enhance member experiences by helping to track activities and outcomes.
Allow clients to choose training and classes that fit their schedule rather than be limited by the open-closed hours of the facility
Provide a wide range of live and pre-recorded training and classes that they can pay for and schedule on demand.
Create enhanced wellness availability to move into a total health regimen.
Cater to members wherever they are, whenever they want to work out.
Be with me next month when I talk about setting up your own training Television Channel.
---
Patrick Craig has worked in the Marketing Industry for the past twenty years. He is a published author and has written extensively about the fitness industry, particularly the gym software aspect of it. He has been with Money Movers, Inc. for the last six years where he serves as the Marketing and Operations Manager, web designer and coder, and maintains the custom websites Money Movers, Inc. develops for their Online Business Manager gym software clients.