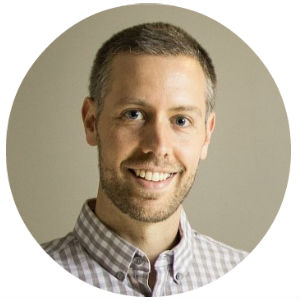 By Josh Leve, AFS Founder & CEO
If anybody thought new ownership would in any way diminish the awesome annual IDEA World event – those people can think again.  Under the impeccable direction of Active Interest Media (AIM), IDEA World 2017 was, by any standard, a huge success.
Held July 20-23 in Las Vegas, IDEA World featured incredible education, unsurpassed networking, an exhilarating expo, and the seamless melding of fitness, apparel, and nutrition into an amazing event.
Along with our Executive VP Chuck Leve, we spent three full days at IDEA talking with industry leaders, developing plans for 2018, and enjoying the camaraderie that only major fitness events can deliver.  We had nearly 30 meetings over three days, which was exhausting, but it was a good exhausting.  There are only so many opportunities each year to be face-to-face with our members and supporters.
As an event, IDEA World continues to do an outstanding job of bringing together a wide variety of fitness constituencies.  While the majority of IDEA attendees are group exercise instructors, there is strong participation from health clubs, studio owners, fitness professionals of all kinds, and of course, vendors.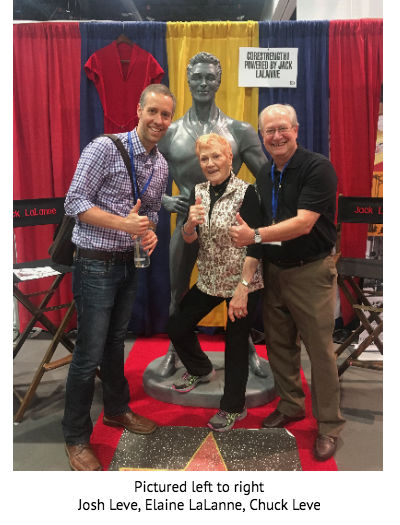 There are many challenges to successfully delivering a multi-faceted event like IDEA World and the folks at AIM clearly are highly proficient professionals who know what they're doing.  My hat is off to them.  IDEA World was great!
One of the highlights of the event, perhaps THE highlight for several reasons, was to see Todd Durkin win the Jack LaLanne award for contributions to the fitness industry.  Especially gratifying was the actual award presentation made by Elaine LaLanne, Jack's 91-year-old widow.  Not only was she on hand to present the award, but she put in massive hours on the trade show floor – meeting and greeting, like a 25-year-old.  Wow! 
AFS meetings were scheduled from nearly dawn to well past dusk, as we collaborated with leaders from all industry segments to identify problems to solve and opportunities to explore.  We connected with certifying organizations (NASM/AFAA, NSCA, ACE), dozens of suppliers (too numerous to list), and presenters who have become a who's who in the industry.  Thank you to all who took the time to give us your attention and insights.
There's always something for everybody at IDEA.  Workouts, lectures, social events, and a dynamic expo all make for a stimulating few days.  We look forward to working with IDEA and AIM in the future.
 
---
Josh Leve is the Founder & CEO of the Association of Fitness Studios (AFS). AFS' mission is to provide studio owners and entrepreneurial fitness professionals with the platform to effectively start, manage, and grow their businesses. 
With over 60 industry partnerships – Josh's success with AFS has translated into being featured in all major fitness publications and is also a featured speaker for events such as Club Industry, NSCA, NASM, Athletic Business, EMPOWER!, and more.