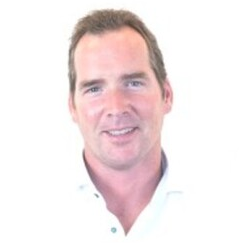 By Simon Aurik, Special FBA Contributor
Who would have thought this time last year that working out from your home would become so normal? And that your phone, laptop, or TV would become vital not just for watching your favorite shows but for your physical and mental wellness?
The dramatic transformation of the health and fitness industry in this period is matched only by the many people - from gym regulars to those taking up different fitness activities for the first time - who effortlessly moved with these sudden changes. Indeed our Corona Impact Study revealed that fitness app usage increased globally by a huge 340%.
Technology has been fuelling the fitness landscape
Even when gyms and studios are able to not just reopen but stay open, many of these new means of digital connectivity between provider and consumer will remain, as fitness operators pivot to provide the hybrid physical and digital experiences members now seek.
One that certainly will be around for the long-haul is live streaming, the technology that has brought fitness to our homes when we haven't been able to head to our gyms. The popularity of at-home workouts through streaming continues to sore, as fitness businesses and personal trainers have taken their services online. Les Mills for example found that 75% of virtual fitness users during the pandemic have attended live-streamed classes.
Why is live streaming now so important for the future health of the industry?
1. Ensuring better membership engagement and therefore retention.
In this new climate, where technology and the internet have democratized the industry by enhancing access and options, these areas have never been more crucial. The emphasis on a hybrid offering means a need to cater to those working out at home as well as in the gym, and virtual, streamed fitness classes are the ideal solution for interacting with members no matter where they are. It ensures they still feel connected to your brand. With over 25% of global gym members currently unsure of whether they will return to their gyms, according to new RunRepeat data, the value of this technology in appealing to these people is clear.
2. Customer experience and brand recognition, both paramount in attracting new members, taking fitness business online, and building their digital presence.
It can show a brand's identity beyond the walls of its gym, making it more accessible and visible. Users can only be impressed if they see fitness operators putting in the effort to cater to all types of members, including those who are physically unable to get to their gyms. Setting up streaming options on your website, enabling members to schedule streamed classes, producing content based on demand, and using classes to give regular brand updates are all touchpoints that improve consumer experience and engagement with your wider brand.
The benefits do not stop there. Last year at Virtuagym we saw a 175% increase in group class bookings. It showed our enthusiasm for staying connected when training, either in a physical location or online, not just with gyms but with each other. Group exercise was on a steady climb before the pandemic but has now been pushed well and truly into center stage.
Tapping into this is another merit of live streaming, allowing all members to still work out and stay healthy together. Seamless group training experiences have become one of the biggest attractions that health clubs and gyms can offer, especially when all of your content is provided in one place. For example, with PRO+ a trainer can not just live stream a workout but use the mobile application to monitor member stressors and guide them to other content, such as meditation and nutrition.
3. The flexibility.
For the user, it means benefiting from a customizable, on-demand alternative to scheduled on-site classes and the added convenience of performing it at home or in a park. For the club or trainer, the communal and brand benefits can be maximized through various platforms such as Zoom, Facebook, Instagram, and YouTube, and suitable workout spaces can be made in gyms, at home, or outside. It can then be saved onto the company website for people to access.
Pre-recorded sessions are also highly beneficial and can reach a wider initial audience once you decide to post the workout. Making the access between you and your members even easier only increases the building of your brand and can contribute to better retention and new prospects.
4. The monetization potential.
Different types of high-quality live-streamed classes and content will become integral features of business models, presenting upselling opportunities as clubs and entrepreneurs offer them as premium content; a value-add that will boost membership acquisition. For example, we are seeing more and more fitness businesses such as Peloton using the sense of connectedness found in online training as a way to monetize gamification, inspiring people to compete with others at the same time in other parts of the world. Many fitness entrepreneurs and personal trainers have also realized the gains to be made despite the impact of lockdown by offering special memberships built around online classes.
The use of live streaming has been at the forefront of the fitness digital revolution in the past year. And as is often the case with innovation, it is set to become ever more sophisticated and beneficial for fitness clubs, trainers, and entrepreneurs and their members. Despite the numerous challenges in the past year, live streaming technology has brought fitness into people's lives wherever they are and will continue to do so - keeping people happy, motivated, and healthy. It's not a bad silver lining, is it?
---
Simon Aurik is CMO of Virtuagym, the software solution for the fitness industry, enterprises, and corporate health. Simon has 15+ years of experience in digital marketing, data management, sales, business development, and is an all-around tech expert. Over the past year, he's led Virtuagym's marketing and sales efforts, enabling the company to grow and meet the needs of today's fitness industry.