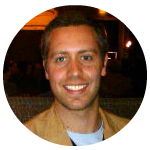 By Josh Leve, AFS Founder & CEO
I've been lucky enough at AFS to meet and speak with some of the best studio owners in the country (and some outside the U.S.).  During these encounters I always come away learning more about our ever-changing, diverse, yet incredibly rewarding industry.  
This couldn't be more true than my recent meeting with Brent Gallagher at the IDEA Show back in June.  Brent's professionalism and drive have been evident in the success of his business venture Avenu Fitness & Lifestyle in Houston, Texas. 
Over the last 10 years Brent has grown from zero clients and zero teammates in 1,200 sq. ft. to an all-star 14 person team generating over seven figures annually, serving 465+ clients in 4,500 sq. ft. He has created a one-of-a-kind, unorthodox, 30 minute approach to training, nutrition and life that's an unsuspecting experience from the typical workout.
I recently conducted a webcast Q&A session with Brent and wanted to share a segment of that called: Studio Hiring: Finding and Nurturing the Best Talent 
Don't miss Brent presenting the AFS webinar:
Think Inside the Box: How to Truly Thrive in a Competitive Market
For more on Brent and Avenu Fitness and Lifestyle you can visit his webpage.
---
Josh Leve is responsible for the strategic development and growth of the Association of Fitness Studios. Josh brings more than 10 years of sales, consulting, advertising, marketing, operations, and retail experience to AFS and has spent more than a decade in the fitness industry.