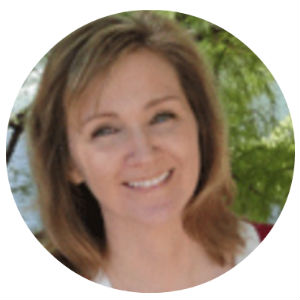 By Pamela Kufahl, Director of Content, Club Industry
If I could pass along any words of wisdom to studio operators, it would be this: Get out of your studio. Investing all your time inside the walls of your facility is doing you harm.
I say this because sometimes business owners have a tendency to get so caught up in the day-to-day operations that they forget to look ahead and they forget that resources exist to help them improve their business, increase revenue, and serve their clients more effectively.
That's why attending a few industry events each year is such a great idea. Not only do you get outside your business to see what others are doing that you could learn from in education sessions, but you also get to network and develop a group of peers with whom you can build support and perhaps even a mentorship.
Of course, as content director for Club Industry, I believe that the Club Industry Show is one of the best venues for you to do this. We have multiple networking events and more than 90 education sessions, all of which are available for CEUs and CECs. Read on to find out more and then register for the show before Sept. 15 because prices increase then.

For the third year, Club Industry has partnered with the Association of Fitness Studios (AFS) to offer four sessions specific to studio operators at our 31st annual Club Industry Show Oct. 4-6 at the Hilton Chicago. And coincidentally, we offer an option for you to register for a four-pack of sessions — just perfect if the only sessions you want to attend are these four from AFS:
1:15 p.m. – 2:30 p.m., Oct. 5: Research, Trends & KPIs: What Your Studio Needs to Know to Thrive, presented by Josh Leve, founder of AFS
2:45 p.m. – 4 p.m. Oct. 5: Creating Wow! Factors That Enhance the Customer Experience and Generate More Referrals, presented by Elisabeth Kristoff, co-owner and co-director, and Lee Vallely, founder and CEO, of RedBird Fitness
8:15 a.m. – 9:15 a.m., Oct. 6: Earn More and Feel Great About It, presented by Michelle Blakely, owner of See Jake and Jane Train
9:30 a.m. – 10:30 a.m., Oct. 6: Creating Your Studio Identify, presented by Kevin Steele, president of PTA Global and PT on the Net.
However, if you are coming to Chicago and want to invest more time in ensuring your studio is successful, then I suggest that you sign up for an all-access conference pass and take the time to also attend these sessions, specially picked with your studio needs in mind:
Of course, your needs may be different, so I suggest that you review all the session offerings at the show by going here or download our attendee brochure here.
When you purchase the opportunity to attend these sessions, you also get free entrance into a multitude of events, many of which are great for networking. The events are the welcome reception on Oct. 4, the keynotes on Oct. 4 and Oct. 5, the exhibit hall on Oct. 5-6, the community breakfast on Oct. 5, the networking nightcap on Oct. 5, the trade show happy hour on Oct. 5 and the early morning workouts each day.
I also recommend that you come to the PFP Trainer of the Year Award to recognize a peer as one of the best trainers in the industry. The award will be given at 4 p.m. on Oct. 4 just prior to the keynote in the Hilton International Ballroom.
We are excited about this year's Club Industry Show, which we think has one of the best conference programs that we've put together in many years with more than 30 new speakers but also some of our attendees favorite presenters. If you haven't been to the show, make this year the first year you check it out. If you have been to the show before, make sure you don't miss this one.
---
Pamela Kufahl is director of content and engagement at Club Industry. She oversees the digital content on the brand's website, e-newsletters and webinars as well as the conference program at the Club Industry Show. Prior to joining Club Industry in 2002, Pamela covered the energy industry.​