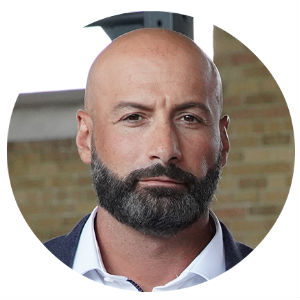 By Len Fridman, Special FBA Contributor
The pandemic has transformed life as we know it, and our daily routines will never be the same. Most of us now work from home, which has led to an uptick in screen time while physical activity has gone down. The fitness industry needed to level up, making a hybrid business model—a combination of online and in-person services—the new name of the game.
When done right though, it will only add to your recurring revenue streams. According to Allied Market Research, the online/virtual fitness market is predicted to grow to $59.23 billion and increase by 33% each year until 2027. While livestreaming is essential, the key to a successful hybrid studio is to create a gated, subscription-based library of fitness videos to complement your in-person classes. Here's a three-step process to help you win with this type of hybrid business model.
Bring value to your online services
From Spotify to Netflix to Audible, it's clear that consumers crave flexible, subscription-based services. According to a study from Avangate, over half of American adults pay for regular online services. What's great is once you set it up, it's there forever, giving your clients access to your on-demand video library. The trick is that it needs to be a service that adds value, or your prospective leads may choose another platform.
The goal with your online service should be to create something that's different from your in-person services. There are other fitness video platforms available, so separate from the competition by taking clients through a journey. Organize your videos to help them attain their goals, whether they are weight loss, muscle building, stress reduction, or any others. As a bonus, provide subscribers with e-books, resource guides, or workout templates to track progress or educate them on best practices.
Adjust your fees to boost revenues
It may sound counterintuitive, but you can set your price lower for your virtual memberships and still make a profit. Remember, your subscription-based business will save money on physical costs like rent or equipment. This allows you to adjust your fees by 40%-60% to offset services no longer available in certain membership packages. Clients can subscribe to your platform or include it as an add-on to their in-person membership. Here is an example:
Pre-pandemic: 200 clients x $120 per member = $24,000 per month
Hybrid-studio: 100 in-person clients x $120 = $12,000 + 250 on-demand fitness subscribers x $72 = $18,000 for a grand total $30,000 per month
Support your members
The final step is perhaps the most important. This is where you preserve loyal relationships and be there for your digital platform subscribers without really being there. As a result, your members don't cancel and your community grows. Here are some quick tips to support your clients:
Offer a weekly video chat for your community.
Send emails and texts with daily workout reminders.
Encourage clients to share their journey on your social network.
Let subscribers earn prizes for viewing on-demand videos.
With a hybrid model your business will thrive
While the pandemic has been challenging for the fitness industry, a hybrid, subscription-based model creates a recipe for success. It lets you maintain your in-person memberships while adding a recurring revenue stream at the same time. It's a win-win for your business!
When it comes to managing your hybrid fitness studio, don't do it alone. WellnessLiving's all-in-one platform makes it easy to grow your business online. With tools like our Zoom integration and FitVID on Demand, it's the perfect combination to build your hybrid business. Host and record your livestreams with Zoom, then store your videos and organize your on-demand video library with FitVID on Demand. It's that simple.
How else can WellnessLiving take your hybrid studio to the next level? Don't forget, when you book a free demo with WellnessLiving you get 50% OFF the Professional Plan.
---
Len Fridman is a fitness business expert and successful entrepreneur. He is the CEO and Co-Founder of WellnessLiving, a leading business management software company tailored for the wellness and fitness sector. Len began his journey back in 2009 when he started a local boot-camp in his neighborhood park that soon grew into multiple locations across the country.
He teamed up with businesses across North America to create the MetaBody Yoga and Fitness Pass, with upwards of 60,000 active clients at its peak. In the midst of Len's success, he realized there was a lack of reliable, cost-effective business management software in the market. And so along with his childhood friend Sasha Davids, the two created WellnessLiving, an all-in-one and easy-to-use software solution to help bootstrap business owners, just like them.