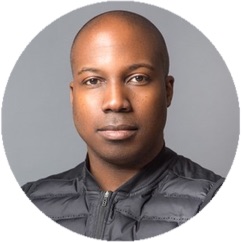 By Ntiedo Etuk, Founder & CEO of FitGrid
It's time for all of us to work smarter, not harder.  For studio owners that means using every resource you have, to 100% capacity, to further your goals of running an efficient, smoothly running, and most of all profitable operation.  After all, it's only when that has happened that we can sit back and actually enjoy what we have built.  Anything else is a day to day scramble beset by nightly sweats and lots of aspirin (any studio owners out there know what I'm talking about?)
Today I would like to highlight a completely under-utilized resource in our quest for studio profits - our instructors.
In a prior life, before I started my own little pop-up studio (and certainly before I started FitGrid), I used to work with the world's largest, and arguably most exclusive, strategy consulting firm named McKinsey & Company - a company that is known to work with the CEOs of Fortune 50 companies.  I was also selected at one point in my career to work in the office of Citigroup's Global President (at the time Citigroup had around 350,000 people). 
I say this not because anyone cares about my prior professional achievements but to highlight that in both places the view at the very top of these global institutions was that their people, were everything.
The CEOs of these companies understood that their business - their lifeblood - walk in and out the door every day.
In the fitness space, this is even truer.  What our instructors give is our product.  Without them, there is no company.  There is no revenue.  There are no profits.  
And they are the VAST majority of our workforce.
Yet, when I ask even some of the more sophisticated owners I know how they manage their instructors towards achieving the profit goals of their company - how they evaluate them - the goals that they give them to shoot for, etc. … they don't have such a plan or program.
It was stunning.
Most studio owners don't give the majority of their team a simple, understandable target to hit that directly ties to the profit goals of the company.
Think about that for a second.  We all have targets or goals that we live by.  I want to open such and such a location.  I would like to have a kid.  I would like to graduate from college.  I would like to generate this much revenue this year.  I would like to be able to go on this vacation.
Our targets - our goals - give us something to shoot for.
But when we talk about the targets we set for our instructors...the people who are directly responsible for how much revenue and profit we generate, we don't talk about targets.
Now don't get me wrong.  We ask our instructors for a lot.  We ask them to teach a great class, to bond with clients, to be available for questions after, to be courteous and professional, and so on.  We hope that all of these things will translate into clients returning and therefore more revenue and profits.
But the most direct thing we could ask them for - help us get to 15 people in class...we don't do that.
We don't tell our instructors, one by one, the target class size they should try to hit to achieve the level of profit we want.  
For example, if we want to hit a 20% profit margin, isn't it easier if every instructor is aiming to hit the class size that would give their classes a 20% margin?  And don't people work better when they have a target number in mind?
Instructors have resources and capabilities to grow their class size also.  They can post on social media more.  They can encourage clients in their classes to bring friends.  They can suggest ideas for events that will grow their class size.
But they'll only know they should do that if we share the goal with them.  
This idea of creating goals based on class size, for individual instructors (or even an average instructor in your organization) became so central to our push, at FitGrid, to help studio owners understand how to achieve their profits that we even built a calculator to help you figure this out.
Visit http://fitgrid.com/cogs
That calculator will help you translate your monthly expenses and revenue into a class size per instructor goal that you can then go and share with each one.  It will tell you, for each instructor, how large their class size needs to be for you to break even on them, and also to hit the profit goals that you want for that month, or that quarter, or that year.
People are motivated by goals.  And people are motivated by knowing what they can do to help.
In 2019, in the spirit of working smarter and not harder, translate your profits into actionable targets your instructors can help you achieve, and bring your entire team into your business.
---
Nt Etuk is the Founder of FitGrid, a ground-breaking communication and connectivity platform for fitness communities. Nt also founded DimensionU, creator of the award-winning 3D educational video game platform. Previously Nt worked with Citigroup and McKinsey. He is a Crain's 40 Under 40 awardee, a World Economic Forum Technology Pioneer, and a Henry Crown Fellow at The Aspen Institute.  Nt holds a BS in Computer Engineering from Cornell and an MBA from Columbia Business School.​