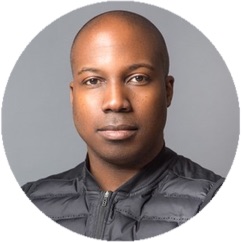 This blog post is sponsored by FitGrid
By Nt Etuk, Special AFS Contributor
While most of your fitness members are excited to go back to in-person classes, many will still be hesitant to return to the studio right away. Some studios have already transitioned to live-streaming classes, and with COVID-19 restrictions easing in some places, many are adding in hybrid classes, where small in-person classes are live-streamed.  This creative solution allows for increased class capacity and maintains the community-feel that studio-goers love.
Live-stream and hybrid classes are here for the long haul. If you're just getting started, here's what you need to know:
Promote Classes Differently
You're running your classes differently, so promote them differently as well. Find creative ways to stick in the minds of members and potential new customers. What makes your virtual classes superior to others?
Automated marketing efforts and social media are especially crucial for client communication now more than ever.  Successful virtual studios actively post on social media, engaging with clients to answer questions and reintroducing membership options.
Some studios, such as Upstate Studios in Australia, host "virtual open houses" to preview classes for potential members while others offer free or discounted classes once a week. The Studio (MDR) in California, keeps clients hooked with loyalty offers like "bring a friend" and "get three free classes."
Communicate Through Instructors
Instructors are a great touchpoint for communication with clients—consider this when planning and promoting your class schedule. Use instructors with an existing following or bring former instructors your clients loved back into rotation.
Ask instructors to engage clients using FitGrid Pro, this personalized outreach makes a huge difference in attendance. A quick follow-up after class is a convenient way to motivate clients to come back and even refer new members.
Pure Body Studios founder, Heather Erdmann, said her staff "called, emailed, messaged, emailed some more, and called some more" to spread the word about virtual classes. She asked instructors to promote the studio changes on social media, where clients are likely to follow their instructors.
[Bonus: To learn more, get our free "Guide to Effective Client Interactions"]
Maintain Consistency in Class
Maintaining connection and consistency through live-stream and hybrid classes is extremely important. The Dailey Method founder, Jill Dailey, says that the key to successful live-stream classes is preserving the atmosphere and attitude that members expect. "The feedback from our members is that our [virtual] classes are superior to most that they have tried," she reflects. She credits this to teaching classes in the studio instead of each instructor teaching from their own home.  Dailey also implemented an online store where clients can purchase equipment for curbside pickup making it even easier for members to replicate the studio experience at home.
Strengthen Personal Connections
Now more than ever, people want to feel connected and maintain positive relationships to boost morale. Studios having the most success aren't just going through the motions, they're connecting with clients online and setting up virtual events like happy hours and trivia nights.
At The Studio (MDR), emotional connections are just as important as physical connections during a workout session. "We address mental and physical health in a way that resonates with consumers, such as sharing personal quarantine stories and perspectives from the founder," Lisa Hirsch says.
Dailey credits positive client feedback to the personalization and interaction her instructors maintain during a live-stream workout. "We give a very personalized experience by having the instructor stay on the computer and cueing while focusing on the attendees that use their webcam," she explains.
Asbell says that Upstate encourages members to turn on their webcams so they can interact with the rest of the group, and instructors give shout outs for birthdays and milestone classes to keep motivation high. "We all give each other a wave and a big smile at the end of each class," she says.
Provide Different Options for Class
The most successful live-streaming studios offer a range of classes to keep members entertained and active from home. Solomon recommends that studios "keep programming fresh and new, so your routines are highly curated and provide a new and interesting workout every class."
Upstate expanded its offerings to cater to families at home with their children, with a new Upstate Kids PE class. They're also keeping things exciting by hosting fitness challenges such as "HIIT it, Don't Quit It," where participants take a lunchtime HIIT class together, and "Sweat to Reset" to share self-care activities. "Our goal is to over-deliver and provide the best possible experience to all audiences," Asbell says.
The Light Centre in London hosts workshops and short online courses in addition to live-stream sessions and plans on offering pre-recorded on-demand workouts and workshops soon. "These classes are a bit of escape for clients and quite often a highlight of their day," says CEO Olga Allon.
Support Good Causes
COVID-19 has affected everyone, and many studios are going the extra mile to show support to healthcare workers and hospitals. The Light Centre offers free classes to healthcare workers, and has been "so moved by our community's support," Allon says. "Doctors and nurses have said how our classes are a much-needed 'escape."
JTW Fit in New York held its largest fundraiser event, with 100 students, to donate $2,000 to Harlem Hospital's essential workers, and more studios are starting to ask their communities to join them in supporting a good cause. In June, eTONE Fitness in California teamed up with Nordstrom to host a donation-sponsored session where each donation from a client was matched and sent to the NAACP.
Supporting a good cause that resonates with your members is good for the community and for your business. Promoting a donation class can attract new members who want to support the cause while also keeping your existing clients engaged and connected to your brand.
Staying active and social is essential during such an abnormal time. Live-streaming workouts help your members maintain a healthy routine and keep them excited to return to the studio once doors can reopen. To get started on your live-stream journey to more impactful client relationships, book a FREE demo with FitGrid today!
---
Nt Etuk is the Founder of FitGrid, a ground-breaking communication and connectivity platform for fitness communities. Nt also founded DimensionU, creator of the award-winning 3D educational video game platform. Previously Nt worked with Citigroup and McKinsey. He is a Crain's 40 Under 40 awardee, a World Economic Forum Technology Pioneer, and a Henry Crown Fellow at The Aspen Institute.  Nt holds a BS in Computer Engineering from Cornell and an MBA from Columbia Business School.​