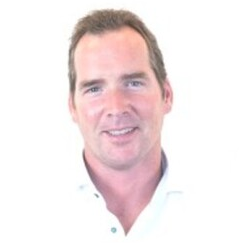 By Simon Aurik, Special AFS Contributor
We've all heard of the phrase "a dog is for life, not just for Christmas". Well, apply this to the modern fitness industry and it could well be morphed into "digital investment is for life, not just for COVID".
The last year or so has been one of the most transformative and challenging periods the fitness industry has ever experienced. The fact that it has been able to stay afloat is a testament to how well gyms, studios, and personal trainers quickly adapted to digital adoption – and in effect, still engage and provide for their members and clients. For example, fitness app usage increased by 340% according to the Virtuagym Corona Impact Study, with the creation of training plans also increasing by 100%.
Yet, the next challenge starts here. Digital investment into the exciting technology we have at our fingertips should now be viewed not as a short-term fix for unprecedented times, but an essential long-term investment for a new reality.
Here are five key reasons for keeping ahead of the curve and digitizing your fitness offering:
The tech-savvy customer
Various industry restrictions have shone a spotlight on the changing demands of fitness consumers but the process was already well underway.
General digitization of our lives means we are now used to immediacy, connectivity, personalization and variety, and this has been steadily transcending into what we expect of our gyms. The positive shift in appreciating mental wellness as a key part of our general health has also put an emphasis on providing a more holistic fitness experience. The pandemic has additionally revealed the value in effectively communicating your services with members.
Investing in digital means fitness providers can deliver members' growing needs, offering features such as remote fitness coaching, on-demand streamed workouts, content for meditation, and enhanced gamification. Virtuagym's recent launch of PRO+, a new holistic digital membership solution for gyms, is underlined by an awareness of the evolving digital demands of gym users.
Today, a gym experience has to be more than just a space to lift weights or run on a treadmill, but something that enables members to feel engaged and part of a wider community.
The alternative gym floor
One of the ironies of us spending so much time restricted to our homes is that it has opened our eyes to the flexibility we can potentially have in the future by being able to work out from home, not just in a gym.
When the lockdown first went into effect, how many of us found working out at home in front of a screen novel and unorthodox? And now, how many of us are accustomed to this new normal as an accepted part of our lives? Even when gyms and studios are able to permanently reopen, it will be important for them to still accommodate those who may still want the flexibility of working out from home. This has the added benefit of opening up another potential revenue stream.
The wider realization of the benefits of flexible working – for individuals and corporate wellness providers – is another  notable factor at play here. A flexible schedule is just as important for mental health, with a recent survey from ClassPass revealing that 78% of professionals have experienced 'workplace burnout'. The shift to home workouts is likely to be a permanent one, and the fitness industry should respond accordingly by continuing to invest in digital advancements.
The value of data
Personalization is the name of the game for the modern fitness industry and invaluable data is the means to achieve it.
Digitizing your offering means the chance to securely collect and utilize the data from your members, to provide the tailored fitness experience that end-users are seeking. For example, a personal trainer could offer a client a highly customized plan for their goals combined with a personalized approach based on their needs. You can also look towards the likes of Peloton, which successfully uses data-backed training from spin classes conducted online to connect members and enable them to compete with each other from home.
Furthermore, data can assist in acquiring new leads. Intelligent digital promotions or challenges, fuelled by collected data, can clarify your gym's value proposition and build its customer base, as well as help you comprehend what's working and what's not.
The retention of members
Yes, it is important to appeal to new customers, but it is equally vital to retain existing members.  This is particularly when maintaining revenue is more important than ever during these uncertain times. Today, people are continually exposed to different fitness offers, and this has increased the challenge of how best to maintain loyalty. After all,  bear in mind the fact that 60% of gym members in the US have either canceled or are considering canceling their memberships. A focus on retention is imperative.
Investing in software solutions such as retention planners can help gyms meet this challenge. It can lead to an understanding of member behaviour via data, making it easier to address the needs of at-risk members. As a result,  it  becomes  possible to start building a solid foundation for a membership relationship right from the get-go through a strong onboarding process. For example, there has been a marked increase in the desire for group exercise and a sense of community, with our data showing a 175% increase in group class bookings from January to October last year. Digital tools can allow you to notice these trends and react appropriately.
The rise of wearables
In 2020, more people invested in wearable smart technology and downloaded workout apps on their phones than ever before. This wearable tech wave shows no sign of waning  – in fact, it is gaining traction. Fitness providers have the opportunity to tap into this market and improve member experience, such as by providing better progress tracking. This allows gyms to offer bespoke guidance, and help clients stay on top of their health and wellness goals from anywhere.
However, the rise of wearables also presents physical opportunities inside the gym space when they reopen. Digitization doesn't have to just be about mobile apps and other devices. For example, touchless entrance control systems connected to customer databases can help manage capacity in compliance with COVID-19 regulations, whilst investing in the ever-evolving high-tech gym equipment, such as treadmills with heart rate monitors and TVs, can increase the appeal to those weighing up working out at home, outside, or in the gym.
The fitness industry has been through a lot over the past 12 months. Yet the innovation that has come out of it, and the subsequent awareness of the different digital technologies that are available, means an exciting period lies ahead – not simply in the short-term, but also beyond.
---
Simon Aurik is CMO of Virtuagym, the software solution for the fitness industry, enterprises, and corporate health. Simon has 15+ years of experience in digital marketing, data management, sales, business development, and is an all-around tech expert. Over the past year, he's led Virtuagym's marketing and sales efforts, enabling the company to grow and meet the needs of today's fitness industry.