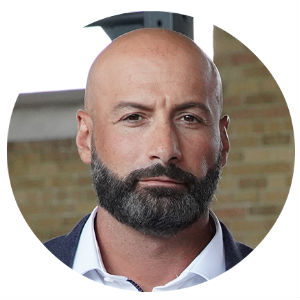 By Len Fridman, Special FBA Contributor
As a fitness business owner, you're expected to do it all. Juggling sales and marketing with staffing and management, plus other day-to-day tasks—the job of an owner never ends. Fortunately, cloud-based customer relationship management (CRM) platforms have become essential tools for any business, reducing manual work and human error. According to SuperOffice, cloud CRM usage has grown exponentially over the last decade, from 15% in 2010 to 97% in 2020.
CRM is worth the investment. With the right business management software, you can automate your marketing, streamline booking and payment options, boost sales and retention numbers, and improve your overall client experience.
In the past decade, business management software for the fitness industry has become more robust and customizable to address the industry's unique business needs.  With hundreds of options on the market, how do you choose the right software to help run your business?  We've created a 5-point checklist to help you select the right one.
1. Reviewed on credible sites with 5-star recommendations
When researching new software, look for the social proof with customer reviews. A report from Podium found that 93% of consumers read online reviews before making a purchase. Some sources suggest that consumers need to read an average of 10 reviews before they can trust a business.
That's why it's important your business management software is consistently a top performer with favorable, third-party recognition. Trust credible review sites, such as Google, Capterra, Software Advice, GetApp, and G2.
2. Customer-first mentality
As you read through the reviews, pay close attention to what current customers say about the support team of that business management provider. According to data from Microsoft, 58% of American consumers switch companies because of poor customer support. On the other hand, 77% of customers forgive a bad experience if the service team is very good.
What qualities make a first-tier customer support team?
24/7 support.
Dedicated specialists with experience in data migration, training, and customer success.
A community forum for customers to report bugs/issues, ask questions, and request features they'd like to see.
3. Flexible and affordable pricing
It's expensive to run a fitness business, and your costs can add up quickly—from equipment, facility costs, staff salaries to business insurance, legal fees, and advertising and marketing. If you're not careful, shopping for a business management software can get expensive. Look for an affordable business management platform that provides good value compared to the price you pay.
As a rule of thumb, avoid platforms that charge for add-ons like rewards or email services. Many of those features should be included in the original price. However, if add-ons are required, your provider should offer flexible pricing plans to fit within your budget.
4. An all-in-one solution
In the last decade, more companies and platforms look to provide a solution that can do it all. For example, an all-in-one workout machine, giving you what you'll get at the gym and more. Your business management software should have everything built right into the system, too.
Some systems are too basic and require additional software to manage and market your business. The problem is that you now need to jump from system to system, which increases your manual work and in turn eats up your valuable time. Managing multiple systems also makes it difficult to pull data that helps drive your business forward. Instead, choose a platform that helps you cut down the time you spend on administrative and marketing tasks. Look for built-in features like an automated marketing suite, loyalty rewards program, and live streaming and on-demand video tools.
5. Software features that streamline the client experience
According to Salesforce research, 76% of consumers expect businesses to understand their unique needs. Your business management software should equip you with the tools you need to automate and streamline the entire client experience. Each software feature should remove any conversion barriers. Look for software providers that offer:
Online booking and payment tools, letting clients easily search your schedule and book and pay for your services within a mobile app or through a client portal.
A custom branded app that helps you stand out and represents your business with your logos, fonts, colors, icons, and images.
A website builder service that attracts new clients and creates a stronger online presence for your brand with built-in blogging, Search Engine Optimization (SEO), and seamless integration into your software.

Does your software check all the boxes?
Not every business management software solution is the same. Make sure you do your research to find a platform that has everything you need and more to run and grow your business. To recap, here's your 5-point checklist:
Well-reviewed by credible sites.
Flexible and affordable pricing.
First-class customer support.
An all-in-one platform.
Tools that boost the client experience.
Which platform checks all the boxes? WellnessLiving's all-in-one business management software is top-rated by studio owners, affordable, easy-to-use, and customer-focused. When you partner with WellnessLiving you can rest easy knowing you have all the tools you need and more!
Want to learn more about how WellnessLiving can help manage and grow your business?  Book a free, no-commitment demo with WellnessLiving and save 50% on the Professional Plan for the lifetime of your subscription.
---
Len Fridman is a fitness business expert and a successful entrepreneur. Len is the CEO and Co-Founder of WellnessLiving. In 2009, he started a local bootcamp that soon grew into multiple locations across the country. He created the MetaBody Yoga and Fitness Pass, with over 60,000 active clients. Len saw a need in the market for reliable, cost-effective business management software. Along with his childhood friend Sasha Davids, the two created WellnessLiving to help business owners grow and expand their businesses.