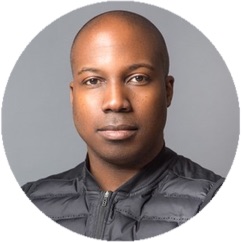 This blog post is sponsored by FitGrid
By Nt Etuk, Special AFS Contributor
One of the biggest challenges fitness studio owners and managers face is getting clients to return on a regular basis. Those alluring first-time visit deals and packages may be a great way to capture the attention of a potential new client, but they can cost your studio more than it might be worth (in terms of resources and money lost) if the client drops off in attendance after the initial offer. What can you do during a client's first visit that will get them to stay long after the appeal of a first-time bargain fades away?
Here are some tips to help you contribute to a positive experience with a new client, by showing them the one-on-one attention that will inspire them to return to your studio.
Be Helpful, Not Pushy
A customer entering any business for the first time can easily sniff out an over-eager salesperson or employee. The key to a successful interaction with a newcomer is to take a casual approach, focusing on being sincere and helpful instead of itching to make a sale.
Especially in the boutique fitness industry, it can be intimidating for a person to walk into the studio for the first time, where they are unfamiliar with the staff, environment, etiquette and sometimes the classes themselves. Help them feel included right off the bat by introducing them to the people they should expect to see around the studio -- whether that is the front desk staff, instructors, or regular clients that know their way around the studio. If possible, notify their instructor that it is their first time taking the class, and ask them to provide any advice or tips that will make their experience go more smoothly.
Allow clients to pay after their first class if you can. This creates an opportunity for you or your front desk staff to check back in with them before they leave and see how their first class went. From there, you have more of an opportunity to introduce them to deals that will encourage them to come back, and suggest certain classes or instructors that you think would suit them.
Make the client aware of the package deals at the studio if they've enjoyed their first class, but don't scare them off by making them feel pressured to purchase right away. Encourage them to come back a few more times to see how they like it, and offer to help them find the right membership plan after that. Creating more touchpoints for communicating with a first-time visitor provides more opportunities to enhance their experience, and emphasizes the value your studio places on personal interactions with clients.
Remember the Small Things
With all of the applications that make running a business faster and more convenient, it can be easy to forget the value of good old fashioned face-to-face interactions -- but they are often the most important part of the customer experience! Showing each client, especially first-timers, individual attention is extremely appealing because of the preconceived notion that it can be easy to get lost in the crowd during a group workout. Showing them that you truly care about each one of them, and are there to help them, fosters a stronger connection that can increase your client retention rates.
Ask your new clients about their background and experience to see if you can accommodate them in any way to enhance their experience (such as providing an alternative exercise if the client has an injury). The FitGrid Pro app is a great tool for instructors to view demographics for their class and take notes of special requirements or attributes each client has, to optimize their experience. Casually get a feel for their fitness goals, so you can provide the best resources to help them succeed and really motivate them. Have instructors give newcomers a special shout out during class to welcome and support them, and ask them to introduce the client either before or after class to the rest of the students. Even a simple "hello" can ease the pressure of their first fitness class and make them feel welcomed. It really is the small things, like the personal attention to detail, that will remain in the mind of a new client long after they leave the studio.
Encourage Client Feedback
Encouraging feedback from new and regular clients alike is an easy way to gauge their experience and gather insight to improve your studio for increased loyalty and retention. Sometimes acquiring feedback can be as simple as asking a quick question to clients as a session ends. Following up after class by asking, "How did it go?" or "Is there anything about that class that you would change?" can garner valuable advice and pave the way for more meaningful conversations with clients.
Studio productivity applications such as FitGrid can also make it easy to acquire feedback from the clients that visit your fitness studio. FitGrid Client Feedback provides feedback from each client directly to you, as an owner, and anonymously to your instructors (if you allow them through the survey settings). Clients have the chance to evaluate each instructor whom they've visited for the first time, through a Net Promoter Score and the option to leave additional comments.
Collecting responses from clients on their satisfaction with your studio, staff and classes bridges the gap between the staff and client, making for a more personal experience every time.
Word of mouth is often the most impactful form of marketing there is, and encouraging clients to voice their opinions so you can further improve their experience will only add to the list of positive things they will have to say about your studio!
With each new guest that enters your studio comes the chance to turn them into valuable long-term customers. Take that rare opportunity to expand your community, gain insight into the needs and preferences of your client base, and leave a lasting positive impression that will encourage them to return.
---
Nt Etuk is the Founder of FitGrid, a ground-breaking communication and connectivity platform for fitness communities. Nt also founded DimensionU, creator of the award-winning 3D educational video game platform. Previously Nt worked with Citigroup and McKinsey. He is a Crain's 40 Under 40 awardee, a World Economic Forum Technology Pioneer, and a Henry Crown Fellow at The Aspen Institute.  Nt holds a BS in Computer Engineering from Cornell and an MBA from Columbia Business School.​