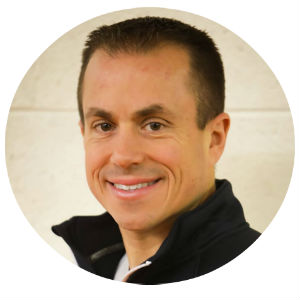 By Jason DeRose, Special AFS Contributor
Most gym owners offer supplements to their clientele. A lot of times the shelves in your gym are full of someone else's brand or a mixture of various brands of products. Clients will also bring in their own brands and ask for your approval of those products.
Why not eliminate outside brands and not only promote products with YOUR logo/brand on them but also products you TRUST.
Top 3 things to look for when shopping for a private label company:
The products need to be properly certified, clean, made in the United States and taste amazing.
The products also need to represent your gym culture, your service, and the results that you endorse from your gym.
Your program needs to be able to stand up to tough times like COVID-19 by having an online store so that you can keep your clients buying your branded products even if your brick and mortar location is closed.
What Types of Certifications Should My Products Have? 
You want to be able to promote that your supplements are super clean and safe. We at Gymsupps.org recommend that your products have the NSF Certification, the CGMP Certification, and are 3rd party tested.
What is NSF? The National Sanitation Foundation Certification is your key to making sure that the products you use meet strict standards for public health protection. Choosing a product certified by NSF lets you know the company complies with strict standards and procedures imposed by NSF.
What is CGMP? CGMP refers to the Current Good Manufacturing Practice regulations enforced by the FDA. CGMPs provide for systems that assure proper design, monitoring, and control of manufacturing processes and facilities.
What does 3rd party tested mean? Third-party certification means that an independent organization has reviewed the manufacturing process of a product and has independently determined that the final product complies with specific standards for safety, quality or performance.
Taste!  It's Everything! 
Make sure that all of your powder products are naturally flavored, have no artificial coloring, or dyes, and are naturally sweetened. The taste needs to blow you and your customers away or they simply will not purchase them consistently.
This comes back to the toothpaste effect that took place many years ago. When toothpaste first came out, very few people used it. Once the manufactures added mint to toothpaste, cavities dropped dramatically and many more people started brushing their teeth simply because the toothpaste had positive tasty feedback. Powder products have feedback and that feedback needs to be delicious.
Secure Profit Center
What is a secure profit center? Having a strong presence in your gym for the products you're selling is important but also having an even stronger presence of those amazing products online is where you can differentiate your supplemental revenue stream.
Having a webstore that services your clients at the same high level that your gym does is crucial, especially if we endure any type of epidemic that requires closing our gym. At Gymsupps.org, we have a drop-ship webstore for each of our gyms/studios that we service. When one of their clients goes to their webstore, they place their order, and that order ships out within 1 business day. The gym never sees this product, but their clients have the illusion that the product came from their favorite gym location. The return address has the gym on it but it actually comes from our gymsupps.org warehouse in Pittsburgh Pennsylvania. These webstores directly represent the vendors we service and their brand; each store is custom built to each gym or studio's liking.
WHY: By adding a profit center such as private label supplements, you can have a profit center that is very hard to disturb and requires no additional overhead.
What to Expect from a Solid, Reliable Private Label Company
Better serve your clientele with premium products.
Great profit margins so that you can make money!
Very low stress and adds minimal work which can be leveraged whether you are open or closed.
As a Fitness Business Owner, it's Attractive Because...
Low startup costs
Quality product
No minimums
High-profit margins
Free marketing and branding for your business
Crazy fast drop shipping
No stress for the gym owner
No minimums on wholesale orders
Opportunity to get your staff involved and build them in supplemental pay through an ambassador program
Conclusion
Supplements are a win/win. This is an opportunity to add a service for your clients that does not increase your overhead, extends your marketing with your branded products and allows you to better serve your clients with quality supplements. This is also an opportunity to build excitement in your gym and have a protected revenue stream that can stand the test of these interesting times and keep money coming in.
If you would like to learn more about developing a new secure revenue stream through private label supplements, please visit gymsupps.org
---
Coach Jason DeRose is the Owner/Founder of FASTER Fitness and Gymsupps.org. Jason got his start from the ESPN reality TV show, Bound for Glory as the strength and conditioning coach of the featured football team with the worst losing streak in the country.  During the show, Jason had the opportunity to work with some of the most notable fitness and performance coaches in the world.  Once the show concluded in 2008, Jason established FASTER, his own fitness and performance facility. FASTER began as a part-time 1,000 square ft. training facility and is now a full-time operation in 7,000 square ft. with 2 additional locations complete with a smoothie bar, chiropractic services, and its own extensive nutritional/supplement line.
As nutrition and dietary support have always been an additional passion for Jason.  It was his mission to provide effective, clean ingredients, properly tested supplements with superior taste to his clients.  In 2017, Jason sought out a nutritional expert to create such supplements for his clients of FASTER.  With the success of FASTER's branded supplements, came the demand from other fitness facilities to provide their clients with similar products.  Thus, Gymsupps.org was created to meet this demand and supply industry owners trusted supplements for their clients under their own labeled brand with minimal start-up fees and order requirements. Through Gymsupps.org, Jason has helped many fitness/wellness industry owners to private label his products as their own for the benefit of their clients and an additional revenue strand for their business.