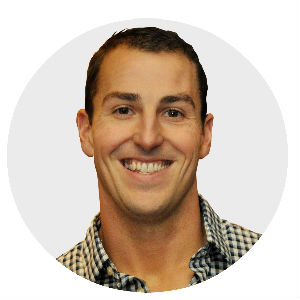 By Ryan Ketchum, Special AFS Contributor
Wouldn't it be great if you could help your clients get faster results, reinforce their commitment to achieving their goals and increase their value to your business at the same time?  
Strategically providing your clients the opportunity to invest in services, products or programs that will help them accomplish their goals faster or avoid their biggest challenges helps you accomplish all three.  This is called up selling.
Marketing expert Neil Patel at says "upselling accomplishes three very good things: 1) deepens relationships, 2) raises the value that the customer receives, 3) increases the customer's customer lifetime value (CLV). Upselling is a win-win. Customers get better stuff. You get more cash. And here's the kicker: The customer is going to stay around longer."
Statistics show that its 50% easier to upsell current clients than it is to sell new clients.  I guess you call that easy money.  But, here's the kicker...you need to provide great value in your upsells.  Companies that simply try to extract dollars from your customer's wallet through up-selling won't last long and will end up with unhappy customers.  That's not you, so let's go ahead and dig into some upsell strategies.
Sell Accelerated Results
Your clients are willing to pay a little extra for speed.  Once you've found the right long-term program for your client's needs you can offer them add-ons to accelerate their results.  The services and products that you offer as an upsell should compliment your primary offer.
Here are a few examples:
Add on an extra weekly session during the first month
Add on a group training program to their personal training program
Sell your current clients into a challenge or contest for extra accountability
Sell a nutrition coaching program for additional coaching and accountability
Sell a premium accountability program with access to you or your top coaches
Sell a supplement package that is specific to their goal
Sell an at home workout program and band package
These offers should be something that won't create a lot of extra work for you or your team but are highly profitable.
When Should You Upsell?
The perfect time to upsell your clients is right after they have made a purchase, especially their first purchase.  If you are using automated billing and autopay memberships in your business, and you should be, then upselling is easy because you already have a form of payment in your system. 
Here are examples of times to upsell:
You've sold a new client
A client is struggling to get the results they want in the time that they want
A client has had success in your program
Key times of year such as New Year, Fall, and holidays
When you have a new service or product to offer clients
If you are listening to your clients they will tell you the problems they are having and open up opportunities for you to create services or bring in products to help them get better results.  For example, if your clients are constantly telling you that they have trouble sticking to their nutrition plan you can create a nutrition accountability program using one of the many software services available to help your clients. 
The Impact on Your Business
Upsells can have a huge impact on both the top and bottom line of your business.  Not only will upsells increase the value of each client, but it will allow you to spend more on your marketing to acquire new customers. 
If you have 100 clients in your business and could get just half of them to spend an extra $100 per year with you on upsells you would generate an extra $5,000 annually.  That doesn't account for the new clients you will bring on and the upsell opportunities for them.  With that extra $5,000 you could invest in marketing, new equipment or give yourself a nice little bonus at the end of the year. 
By not creating upsell offers to get your clients better results and enhance their experience you are missing out on A LOT revenue generating opportunities for your business. 
---
Ryan Ketchum is a fitness business and marketing expert.  He and the team at Fitness Revolution help studio owners increase sales, maximize profits and create systems to free up time.   They use a framework, the Fitness Business Alignment System™, to guarantee results with their clients.  
Fitness Revolution focuses on helping aspiring high performers build the fitness business they've always wanted, but struggled to build.  They are the only complete business coaching system for fitness studios.