NEWS RELEASE
MYE Fitness Entertainment Joins AFS; Will Be at SUCCEED! '20 Years of Vision, Trust, Performance'

(OAKLAND, CA, VALENCIA, CA, January 9, 2019)  – The Association of Fitness Studios (AFS) today proudly announced and welcomed MYE Fitness Entertainment (MYE) to its membership ranks as well as onto the SUCCEED! Expo floor plan as a valued exhibitor.
The MYE Fitness legacy and commitment to the health and fitness industry began over 20 years ago with the creation of the first FM Transmitter and 900MHz wireless entertainment system by

founder and president Tony Garcia.
Today MYE is the industry's largest and most trusted provider of Cardio Theater style TV Audio Receivers and Transmitters, Cardio Machine TVs, CableSAT Channel Changers and AppAudio TV audio streaming for smartphones.
"MYE Entertainment is the unquestioned category leader in bringing this critical component to the member/client experience," said Josh Leve, AFS founder and CEO. "We welcome Tony Garcia and his team to the AFS Community and we look forward to their participation at SUCCEED!" 
Advanced product design makes MYE Fitness Entertainment the choice of leading health clubs, studio operators and cardio equipment manufacturers including Cybex, Life Fitness, Matrix, Nautilus, Octane, Precor, SportsArt, Star Trac, StairMaster, FreeMotion and Technogym - developing integrated Digital TVs, wireless TV audio receivers and mobile TV audio apps. MYE innovation involves a high level of embedded software engineering and backend system application development to produce seamless products. 
"We're proud of our legacy of blending entertainment with fitness to enhance the client experience and thereby positively impact the facility's bottom line," said Ken Hanks, National Sales Manager, at MYE Fitness Entertainment. "We have a variety of products and programs with high appeal for the studio segment and we look forward to engaging the AFS Community at SUCCEED! in April."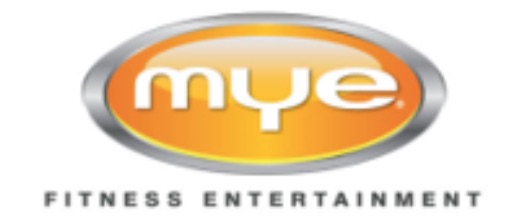 MYE Fitness Entertainment is the successful evolution of entrepreneur and inventor, Tony Garcia, who has over 30 years of electronic product development, manufacturing and marketing experience. One of the pioneers responsible for creating the fitness entertainment category, Tony developed the FM TV transmitter in 1994, the first wireless Cardio Theater style system in 1996, and the first LCD TV for cardio machines in 1998. 
Tony launched MYE Technologies in 2005 focused on OEM/ODM services, building a solid patent portfolio and securing long-term patent licenses aligned with MYE product strategies. His vision and drive have made MYE the largest and most trusted fitness entertainment and technology provider for club operators and leading fitness manufacturers.
More information on MYE Fitness Entertainment can be found at http://www.myefitness.com/.
About SUCCEED!
SUCCEED! will be an event like none other in the fitness industry with 2.5 days of education solely dedicated to fitness businesses of all sizes, disciplines, and tenure for entrepreneurs looking to take the next step in their career. The event will feature three keynotes, three pre-cons, over 50 sessions in six educational tracks, a 70-booth Expo highlighting new technologies and equipment, with networking and social events throughout.
About AFS  
The Association of Fitness Studios (AFS) is the only membership community dedicated solely to the business of fitness studios.  AFS provides studio owners and developers a wide array of business-specific products, services, and benefits that enable them to more effectively manage and grow their businesses, building on the passion, compassion, and courage they've already shown – including SUCCEED! - the first-ever major Business Convention & Expo for current and aspiring studio/gym owners.