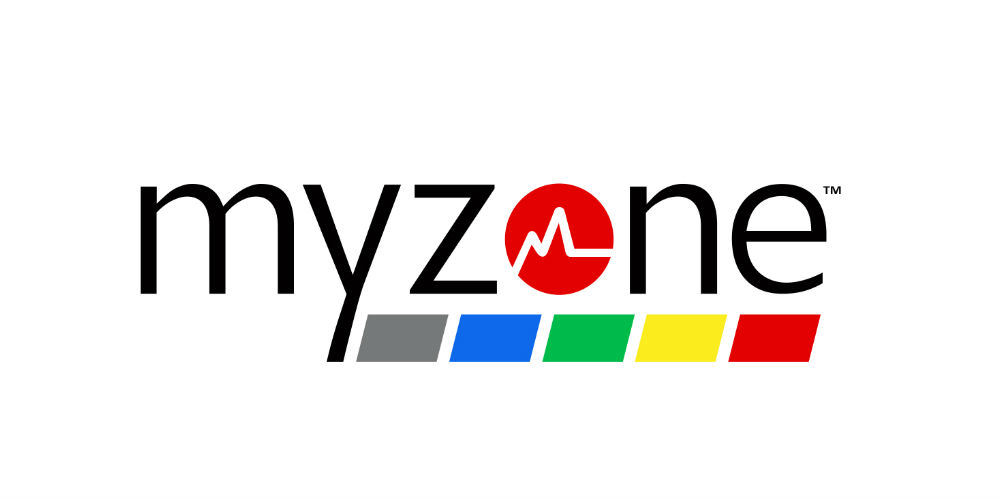 PRESS RELEASE
Myzone launches MZ-Remote taking virtual training to the next level

For the first time ever, operators can stream live workouts whilst concurrently tracking the group heart rate display from remotely located participants in real-time, integrated into one solution thanks to Myzone.
The new MZ-Remote has been designed to allow operators to stay connected with their members during the restrictions imposed by the government during the COVID-19 pandemic. Integrated with the cloud-based video conferencing service Zoom, the new solution takes live streaming to the next level by allowing instructors to give real-time feedback to class participants based on the effort they put into the workout
The specific biometric data such as heart rate, effort level, and calories burnt of members can be viewed on-screen by the instructor as well as by class participants. This re-creates the in-club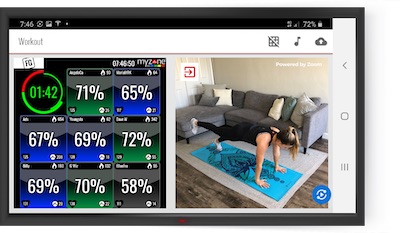 experience, driving high levels of motivation and engagement, which is just not possible with traditional virtual broadcasting.
It means that instructors can focus on coaching form and technique, while still having insight into how each member is performing by simply looking at their heart rate data which is clearly displayed on the Myzone group tiles on screen.
At the same time, individuals working out from home can see how they are performing against their fellow participants encouraging them to push themselves and engage in some friendly competition, just as they would in a club session.
Club owners and operators can schedule a class at the touch of a button via the Myzone booking function (MZ-Book). And members simply book into a class via the Myzone app, strap on their MZ-3 belt and join the workout at the scheduled time, on whichever device they choose.
Designed to be highly scalable, MZ-Remote allows a live class to be transmitted to multiple clubs at the same time, making it suitable for both single-site and multi-site operators.
"With MZ-Remote, operators can connect and engage with their members working out remotely in the same way as they would in a club session. This brings an entirely new level of engagement to the digital space giving operators a distinct advantage over other providers and enabling them to meet the needs of existing members while reaching new audiences," says Dave Wright, CEO of Myzone.
"This is a vital tool for operators wanting to engage with their members with an enhanced online offering during lockdown and will be equally valuable when government restrictions ease. Social distancing rules will mean that clubs will have to operate at reduced capacity, but with MZ-Remote they can still add value to their members, whether they are working out in the club, at home or on holiday."
The new MZ-Remote is free to holders of a full Myzone licence.
For more information, visit https://www.myzone.org/mz-remote.
About Myzone
Myzone delivers a wearable and digital technology solution for the fitness industry. The accurate (equiv. EKG 99.4%) wearable fitness tracker shows and rewards effort when users work out. Myzone displays real-time heart rate, calories, and intensity with five simple color-coded personalized zones. The telemetry can be displayed collectively in group settings and exercise classes, or individually direct to a smartphone via the Myzone app. The app allows engagement, motivation, and communities to flourish.
Myzone amplifies the group exercise experience; it provides valuable data for personal training departments with built-in challenges, personal goals, gamification and an online social community. Users are motivated to sustain physical activity through a fun, engaging, and inclusive platform.
Represented in over 7,000 facilities in 65+ countries and translated into 19 languages, Myzone is used by health and fitness clubs, corporate wellness sites, educational establishments or anyone wanting to track their physical activity. In 2018 Myzone was recognized by IHRSA as the Associate Member of the Year. For more information, visit http://www.myzone.org.