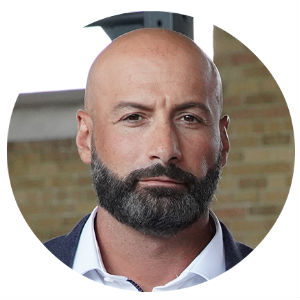 By Len Fridman, Special AFS Contributor
The fitness world changed in 2020 and so should your memberships. That means you continue to offer your incredible classes, whether they're online or in-studio. By offering new types of memberships, your clients can get in shape and your business will continue to thrive.
Clients are now cautious to return to gyms and studios and reluctant to commit to long-term contracts and memberships. According to a survey from Freeletics, 60% of Americans plan to cancel their gym memberships after the pandemic. At the same time, 64% are now more interested in at-home fitness options like live streaming and on-demand videos.
However, memberships are at the core of the success and revenue for any gym and fitness studio. So, what should you be offering your clients? Here we look at four types of memberships to help you grow your gym or fitness studio.
Virtual memberships
Home workouts were already popular pre-COVID with platforms like Peloton, Tonal, and Mirror. According to stats from 2019, 85% of all gym members were already working out at home before the pandemic. Little did we know that livestream workouts would become mainstream for fitness businesses just a year later. In 2020, 72% of fitness business owners started offering a virtual option, compared to just 25% in 2019.
With a virtual membership, clients can enjoy a 'live' class from the comfort of their own homes. This type of membership allows clients to continue attending their fitness classes with the instructor they love. As a result, you can create a sense of normalcy your clients had before the pandemic.
Family memberships
With everyone at home, spending more time with family and roommates has become the norm. With a shared, family membership, multiple people in a household can now access your virtual classes or on-demand services from the same account.
The pandemic has also had a financial impact on your clients, and a family membership helps your clients save their hard-earned money. This set-up makes it easy for a spouse or parent to book or pay on their family's behalf. Another great benefit of this flexible membership is accountability. Clients now have a workout partner to help them set and reach their fitness goals. It's a win-win for their family and your business!
On-demand memberships
Before COVID, many people were watching fitness videos on YouTube or with apps, but now the bar has been raised. Studies show that consumer investment in digital fitness has increased by 30-35%. Also, 74% of Americans used at least one fitness app during the pandemic and home fitness app downloads grew globally by 46%.
With an on-demand membership, clients now have the flexibility to access your pre-recorded virtual content anywhere and anytime. It has not only added value for your clients, but it's a great additional revenue stream for business owners too.
There are so many options to organize your video library for clients. For instance, you can give them access 24 hours after a livestream class, or sort them based on level, length, or type of class. At the same time, when you offer on-demand classes you build your brand by eliminating the need for clients to view videos from third-party platforms like YouTube or Facebook.
Hybrid memberships
If 2020 was the year to go virtual, then 2021 is the year of the hybrid studio. One survey suggests that 9 in 10 Americans who plan to return to the gym will continue their work out at home. Do you have members who are hesitant to go back to your studio? No problem. An all-in-one hybrid membership gives your clients the option to access your livestream, on-demand, outdoor, and in-studio classes.
With a hybrid option you can include unlimited services for one fee or set a specific amount of classes that clients can access each month. As a business owner, the hybrid membership also lets you rely on a regular, predictable income stream since your business will always be open.
Taking your memberships to the next level
How people stay fit and incorporate fitness into their lives forever changed in 2020. You need to adapt your fitness studio and offer new memberships, so your business can grow. With the right fitness studio software, you can manage any membership type with every tool your business needs.
WellnessLiving's all-in-one platform makes it easier to go online. Our Zoom integration lets you set up and deliver live streamed classes to your community. Then you can conveniently store your recordings with our FitVID on Demand feature, letting clients view your entire video library. The system also makes it simple to manage the capacity at your studio with BOOK-A-SPOT™, which lets you control class sizes and allows clients to rent or reserve equipment.
Interested in learning more about how WellnessLiving can help your business? Book a free demo and get 50% OFF the Professional Plan today.
---
Len Fridman is a fitness business expert and successful entrepreneur. He is the CEO and Co-Founder of WellnessLiving, a leading business management software company tailored for the wellness and fitness sector. Len began his journey back in 2009 when he started a local boot-camp in his neighborhood park that soon grew into multiple locations across the country.
He teamed up with businesses across North America to create the MetaBody Yoga and Fitness Pass, with upwards of 60,000 active clients at its peak. In the midst of Len's success, he realized there was a lack of reliable, cost-effective business management software in the market. And so along with his childhood friend Sasha Davids, the two created WellnessLiving, an all-in-one and easy-to-use software solution to help bootstrap business owners, just like them.