In an era where there's a fitness studio, health club or other athletic facility seemingly on every city block, the concept of differentiation becomes a core element to attract and retain new clients.  Your brand promise is key and that promise is inescapably linked to your credibility on the street.
You're Already a Busines Owner
Whether you're a trainer or instructor in a health club, YMCA, JCC, fitness studio or elsewhere - how you carry yourself, how you train, and even what you wear are all elements that make up your personal brand.
You're already running your own business, just within the four walls of your current facility!
Credibility through AFS
Industry associations by their very nature are formed to provide a collective and compelling voice to drive industry growth, to insulate it from damaging public policy, and promote the industry's value to the public.  
AFS members form one collective voice to counter any negative law, regulation or policy that might have a dramatic impact on you and your future.

Benefits to Drive Professional Growth​
Fitness professionals also receive all the benefits as Studio Owners!
 
Differentiate Yourself from Others
The code of conduct set forth for association membership was put in place to allow members to visibly proclaim their adherence to appropriate conduct, enhancing your local credibility.
Embracing the AFS Code of Conduct proves to consumers that you're committed to their protection & satisfaction while serious about the long-term sustainability of your career.
Showcase Your Support 
Show off your Proud Member logo whenever and wherever you can!
By showcasing visible evidence of your AFS membership, it serves as a constant reminder to your clients, members and prospects that you take their safety seriously. AFS membership and what it stands for, could very easily become a differentiator for you.
If you're not yet a member it's possible you're already losing potential clients.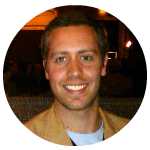 "At AFS, one of our biggest priorities is connecting members so they can leverage the combined experiences of each other to maximize their growth potential."
Josh Leve
Founder & CEO
Association of Fitness Studios