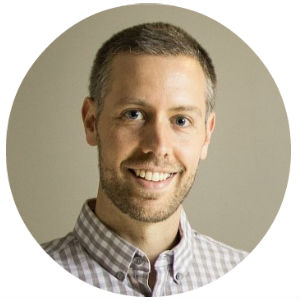 By Josh Leve, AFS Founder & CEO
A huge thank you to everyone at the NSCA for going above and beyond to put on an amazing event that was the Ignite Your Personal Training Business Summit. Held at the NSCA headquarters in Colorado Springs, I was honored to be asked to speak.  
With a jam packed room of highly attentive attendees, NSCA pulled out all the stops and called in some of the brightest minds in the industry including, Shannon Fable, Joe Drake, Pat Rigsby, Robert Linkul, and Lindsay Vastola.  
From panel discussions to topics that ranged from marketing, branding, community experiences, and business basics the feedback received was incredibly positive. Personally I'm ecstatic to see more business education being provided to the fitness industry.  
With the rate of fitness entrepreneurs going out on their own, AFS is dedicated to supporting their efforts and ensuring they reduce their risk and get to success faster. Whether you're working at a health club, running your own studio/gym, or simply out out on your own, your success is deeply rooted in your ability to begin to know what you don't know.  
I constantly harp on the fact that this market is the fastest growing segment of the fitness industry.  Yet for those who make the leap, no one guarantees your success. Your success is based on a completely different set of skills.  Business skills.  And like it or not, you're an entrepreneur.
In fact, according to the Bureau of Labor Statistics, there will be an anticipated 338k personal trainers in the US by 2018! That's a lot of competition.  At AFS we want nothing more than for you to succeed at the business of fitness.  
What NSCA created the other week is awesome first step that will hopefully lead to many more. 
---
Josh Leve is the Founder & CEO of the Association of Fitness Studios (AFS). AFS' mission is to provide studio owners and entrepreneurial fitness professionals with the platform to effectively start, manage, and grow their businesses. 
With over 60 industry partnerships – Josh's success with AFS has translated into being featured in all major fitness publications and is also a featured speaker for events such as Club Industry, NSCA, NASM, Athletic Business, EMPOWER!, and more.