To: All of our Members, Sponsors, Friends, Colleagues, and the Entire AFS Community
We understand and appreciate the difficulties and concerns the COVID-19 virus has and continues to have on all segments of society. As an industry that provides and promotes health and well being, we must be at the forefront of the solution to this devastating problem.
Over the past several weeks we've been assessing the outbreak and current pandemic that faces us all. Due to the concerns about COVID-19, the ever-growing uncertainty, and in consideration for the health and safety of our attendees, exhibitors and staff, SUCCEED! – scheduled for April 30-May 3, 2020 - has been rescheduled to April 29–May 2, 2021.   
That said, we have several major, related announcements:
We're going Virtual on the original dates!
During the weekend of April 30–May 3, 2020 we'll be hosting several hand selected, high-impact, SUCCEED! 2020 educational sessions.
If you registered for SUCCEED! you have free access to this Virtual event
These sessions will also be available for streaming via the AFS On-Demand channel. Stay tuned for details.
Every SUCCEED! 2020 paid attendee will also receive…
Free registration to SUCCEED! 2021! and;
A free year of AFS On-Demand streaming including all recorded sessions from SUCCEED! 2019 ($159 value). Over 40 sessions to choose from!
What will SUCCEED! 2021 look like?
We know you were excited about the SUCCEED! 2020 agenda and roster of events. You have our word that we'll deliver the same roster - with a few special additions - in 2021.  
New dates are April 29–May 2, 2021
We've confirmed Bedros Keuilian will be back as our 2021 Keynote!
You can expect the same education structure, layout, speakers, Expo, Kentucky Derby fun – everything. 
Our CEO panel will return, and our Expo will be full.
Essentially, we've picked up SUCCEED! 2020 and placed it onto the same dates in 2021.
Finally, if you haven't yet, we invite you to view our FREE Virtual Education Panel: Coronavirus - Minimizing the Impact on Your Fitness Business. This critically important event will help answer…
How studio/gym owners are preparing for a possible slowdown in their businesses
The current pandemic with an in-depth Q&A with studio owners
Best practices for studio hygiene
What you can do to minimize risk
What to effectively communicate to members and your team – and how to do it
We thank you for your support and look forward to welcoming you all to Irvine, CA for SUCCEED! 2021.
Best regards,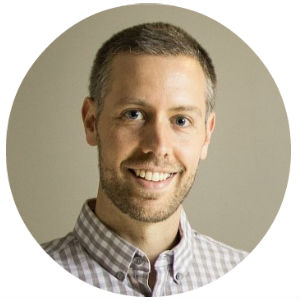 Joshua A. Leve
Founder & CEO
Association of Fitness Studios
Association of Fitness Studios, 100 S 5th St Suite 1900 Minneapolis, Minnesota 55402