We're always interested in exploring new partnerships. Contact us and we'll customize a program for you! 
Strategic Alliance Partners

MATRIX
Matrix is among the world's premier commercial fitness brands. With a comprehensive portfolio of over 400 products offered throughout 24 subsidiaries worldwide, Matrix continues to push the boundaries of fitness.
Matrix is the commercial brand of Johnson Health Tech Co Ltd. (JHT), one of the largest manufacturers of fitness equipment in the world. With 40 years of experience, JHT has the intellectual resources necessary to produce the most technologically advanced equipment on the market and the economies of scale needed to deliver the best value possible.

MYZONE
MYZONE is a wearable technology platform that is designed to increase the lifetime value of your member. MYZONE uses live in club heart rate tracking, smartphone based gamification, and social media mechanisms to track, incentivize and keep your members accountable to the effort they apply.
It is this digital engagement that enhances their brick and mortar experience, building value in the personal training experience, while also helping the member with their initial on boarding and continued engagement in exercise.  

Sports and Fitness Insurance Corporation
Since 1985, Sports & Fitness Insurance Corporation has focused solely on the health & fitness industry. We insure everyone from personal trainers and instructors to independent fitness studios and nationwide franchises—all with a wealth of expertise won through years of experience.
Our team has more than a century of combined experience in health & fitness. We understand the specific exposures common to this unique industry, so we can offer each one of our insureds the most appropriate, affordable and comprehensive fitness insurance coverage available for their businesses.

SportsArt
SportsArt is an industry leader in providing innovative commercial grade fitness products for the fitness, performance and medical markets. From our energy producing Eco-Powr line to our life changing rehabilitative ICARE solution, SportsArt is committed to helping people find their best self.
With over 500,000 square feet of state-of- the-art manufacturing space, SportsArt designs, manufactures and tests all equipment to rigorous TÜV quality standards. With hundreds of patents worldwide for innovation technologies, such as the fitness first SENZATM interface or the newly relaunched ECO-POWRTM Series, SportsArt is the leading green fitness partner, developing products that are instrumental to rebuilding and sustaining lives.
FitGrid 
FitGrid helps studios harness the power of their community to increase growth and maximize returns. Our tools not only allow studios to view instructor progress, insights and results, it also allows them to understand who their clients are, where they are dropping off, and the level of energy and chatter that exists within their community.
Glofox
Glofox is the complete gym and studio management software for owners who want to take the repetitive admin out of managing a fitness business. With clever automations, you stay in control of your business, so you don't have to sweat the small stuff: from scheduling and member management right up to payments and reporting. 
Merrithew™
Merrithew™ was co-founded by Lindsay and Moira Merrithew in 1988. For over 25 years Merrithew™have been dedicated to enriching the lives of others by providing responsible exercise modalities and innovative fitness brands across the globe.
Merrithew's premier Pilates brand, STOTT PILATES®, delivers best-in-class Pilates education and media to everyone from avid exercisers, elite athletes, and pre/post-natal clients, to rehab and fitness professionals, and is used by studios worldwide. Other high-end Merrithew™ fitness brands include ZEN∙GA™, Total Barre™ and CORE™ Athletic Conditioning & Performance Training™.  
Power Plate 
Power Plate is well known around the world and offers many beneficial applications for fitness, health, anti-aging, wellness, beauty, physiotherapy, rehabilitation, high performance athletics, and more. 
Many professional sports teams use it as standard training protocol, and the group of users are growing each day to include home-users, coaches, trainers, scientists, doctors, and therapists.
Precor
The Precor mission is to develop personalized health and fitness experiences that help people live the lives they desire. 

Precor designs and builds premium commercial fitness equipment for workouts that feel smooth and natural. Precor's professional gym equipment is chosen by fitness clubs, hotels, spas, and individual exercisers in over 90 countries across the world.
For nearly three decades, Precor has driven fitness forward with a passionate focus on ergonomic motion, proven science, and superior engineering. Precor constantly studies and anticipates the needs of the people and organizations they serve, and continually redefine the levels of innovation, quality, and service necessary to deliver the very best fitness experiences – all with the goal of improving the ways people improve themselves. That's why Precor is proud to provide gyms with some of the very best professional treadmills, elliptical fitness crosstrainers (EFX), bikes and strength equipment available on the market today.
Precor is a global fitness industry leader, committed to innovation and expansion of its market by identifying and meeting user needs. Precor shares passion for fitness through products and services that inspire users to move toward their goals and beyond.
RealRyder®
RealRyder® International LLC, headquartered in Santa Monica, California, is the first developer of the world's "un-stationary" indoor bike. Led by a team with more than 120 combined years of fitness industry experience, RealRyder International LLC is revolutionizing indoor cycling with the RealRyder® ABF8 Indoor Cycle – a superior performance indoor bike that meets the needs of the elite cyclist or gym member for training and performance.
TRX
TRX® is the training world's preeminent producer and seller of functional training programs, education and equipment for professional trainers, studios, health clubs, military, fitness-oriented consumers and athletes of all levels.
TRX designs and sells original products of innovative design and premium quality construction, including Suspension Training® Functional Training Tools, customized anchoring solutions, education, programming and now, technology.
WindForce FIT - Powered by WindFarm Marketing​
WindForce FIT is an "All-in-One" Digital Content Marketing & Lead Generation Software for Fitness Studios. With flexible plans to suit every budget, WindForce FIT is the turn-key solution that delivers built-in digital marketing strategy, branded marketing assets and a playbook of instructions.

Strategic Relationships
 
PHIT America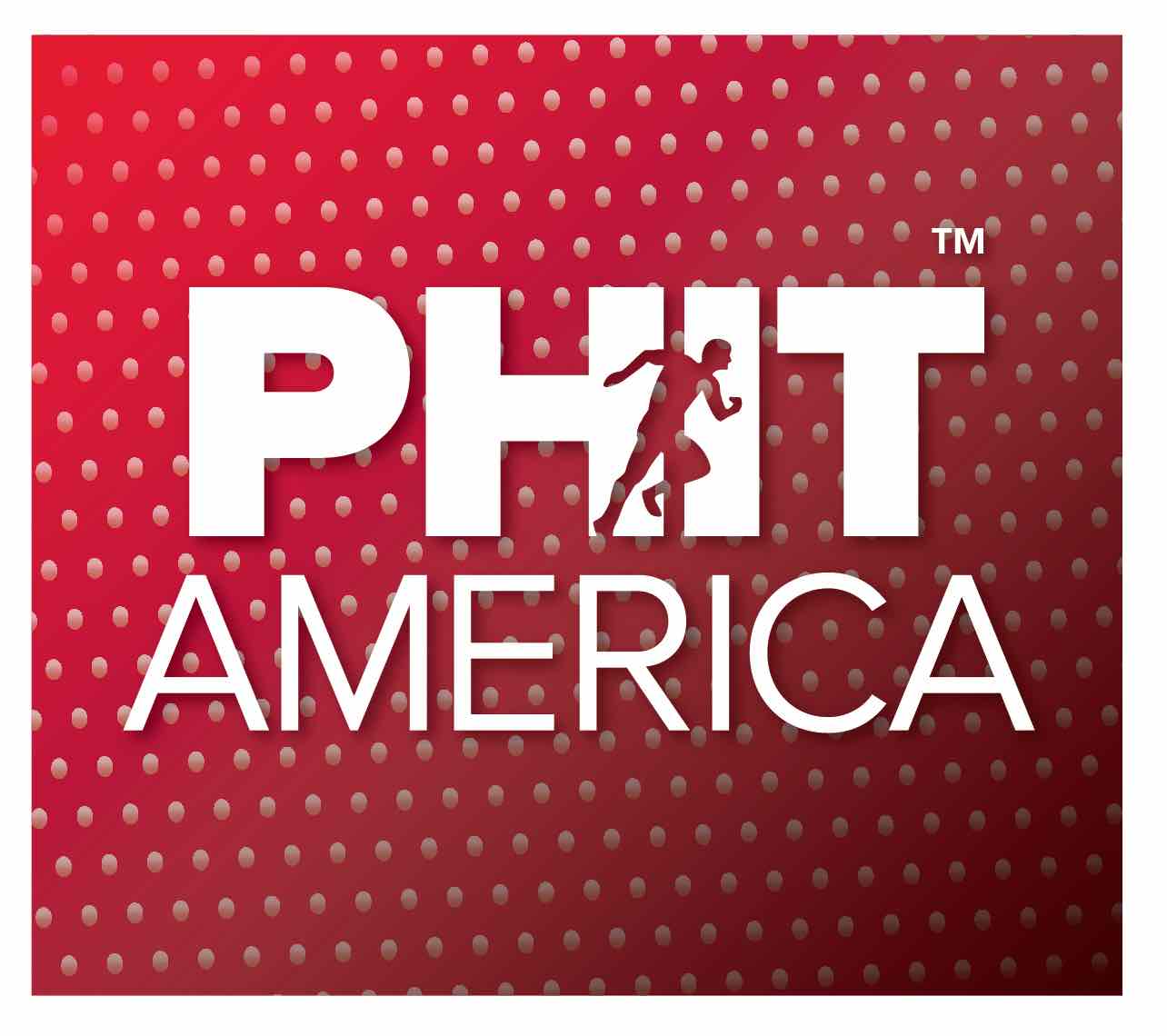 PHIT America is a national campaign creating a Movement for a Fit & Healthy America. PHIT America focuses on passing the PHIT Act, which will allow Americans to use pre-tax medical account for physical activity expenses. PHIT America also gives out GO! Grants to schools as well as a national education campaign. Go to PHITAmerica.org for more information. 

National Strength and Conditioning Association

As the worldwide authority on strength and conditioning, we support and disseminate research-based knowledge and its practical application to improve athletic performance and fitness.

Club Industry 
As the most trusted media source for fitness business professionals, our mission is to connect buyers and sellers through a portfolio of products that offers news, education, business solutions and strategies. We build community by providing forums filled with high-quality content, relevant information, dynamic meetings and networking opportunities critical to industry decision makers.

Medical Fitness Network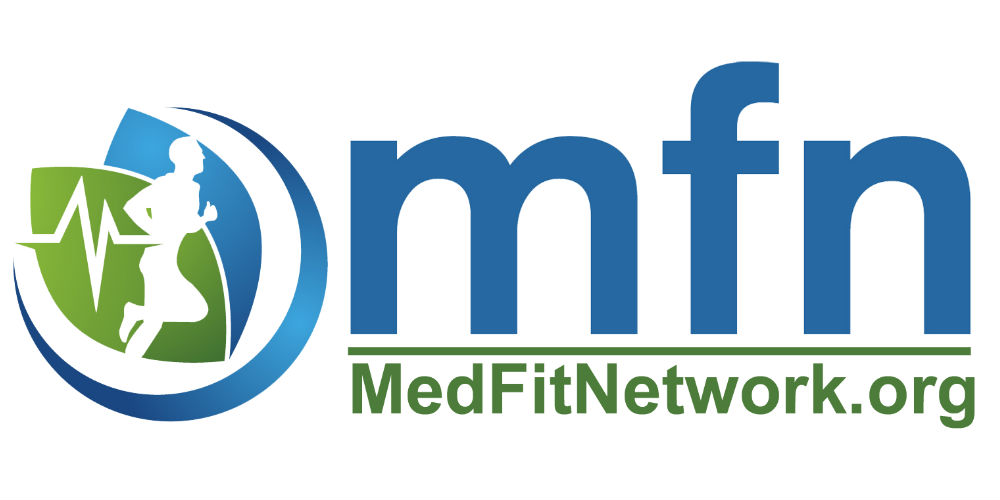 The MFN believes that exercise is valuable for those with chronic health & medical conditions. Developing a plan for a regular exercise & wellness program can be difficult for these people; The MFN mission is to improve the quality of life for those with chronic medical conditions or who need pre or postnatal care help by connecting them to fitness & healthcare professionals with an interest and background in the treatment and rehabilitation of various diseases and medical conditions.

ZUMBA®

Zumba® Fitness is a global lifestyle brand that fuses fitness, entertainment and culture into an exhilarating dance-party workout. Coined "fitness-parties," Zumba classes blend upbeat world rhythms with easy-to-follow choreography, which provide effective, total-body workouts. Founded in 2001, the company is now the largest branded fitness program in the world -- reporting more than 14 million weekly class participants, in over 140,000 locations, across more than 150 countries. 

NCCPT

The National Council for Certified Personal Trainers has been in business since 1995 and has certified thousands of students. It currently offers 10 certifications and a variety of Continuing Education Courses. The Certified Personal Trainer Credential (CPT) is nationally accredited through the NCCA, (National Commission for Certifying Agencies). All the certifications offer Continuing Educational Units (CEU's) for NASM, AFAA, NESTA and ISSA. The NCCPT prides itself in presenting the science in an applicable manner so that students may readily apply the science to their clients.

AFAA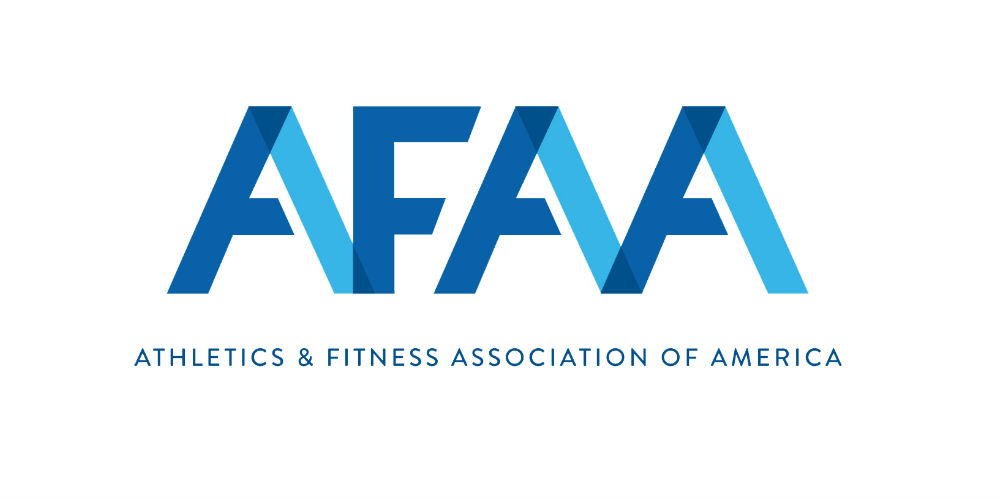 AFAA, the Group Ex Experts, upholds Basic Exercise Standards and Guidelines for safe fitness practice. AFAA believes that when you change bodies you change lives, and that being a group or personal trainer is about much more than just knowing the exercise or routine.
Club-Intel 
ClubIntel is the club industry's leading member and brand insights firm. We are passionate about helping clubs and equipment manufacturers understand, appreciate and leverage clients'/members' needs, wants, and personal journeys, leading to a more engaged and loyal client/member base, happier employees, and long-lasting profitability.

Preventure/IFCN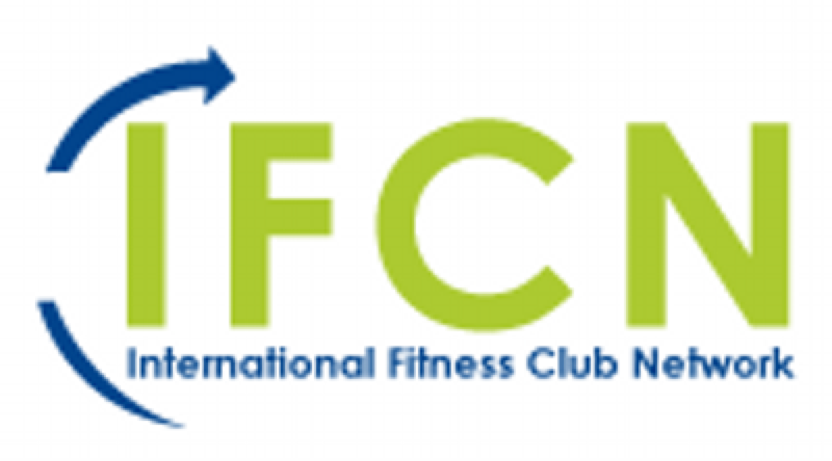 To revolutionize the way corporate America values employee well-being by correlating improved employee health and employee engagement with decreased human resources costs and improved financial performance. For over 25 years, we have impacted 10 million lives at hundreds of diverse organizations. We pride ourselves onconnecting employee engagement with company performance and accurately proving it, ensuring that employees are engaged and making long-term behavioral changes while impacting our clients' bottom line.


American Council on Exercise
Start a new career with a quality, accredited certification from American Council on Exercise, the largest nonprofit health and fitness certification organization in the world. In addition to offering Personal Trainer, Group Fitness Instructor, Health Coach, and Medical Exercise Specialist programs, ACE provides quality continuing education to health and fitness professionals and protects the public with reliable, science-based information on ACEfitness.org.

EMPOWER!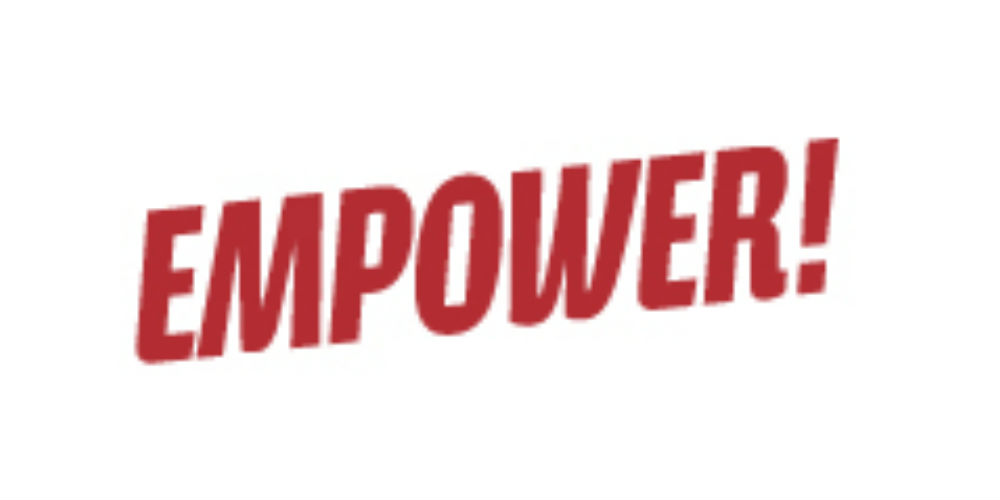 EMPOWER! events are regarded as Weekend Fitness Celebrations, designed especially for fitness and mind-body professionals as well as enthusiasts. EMPOWER! is a culmination of efforts to give back to the community by creating opportunities for growth and celebration for all who join. The mission is to empower all fitness professionals and enthusiasts with the knowledge and tools necessary to live their best life and make the most positive impact possible on the lives and well being of others.

NASM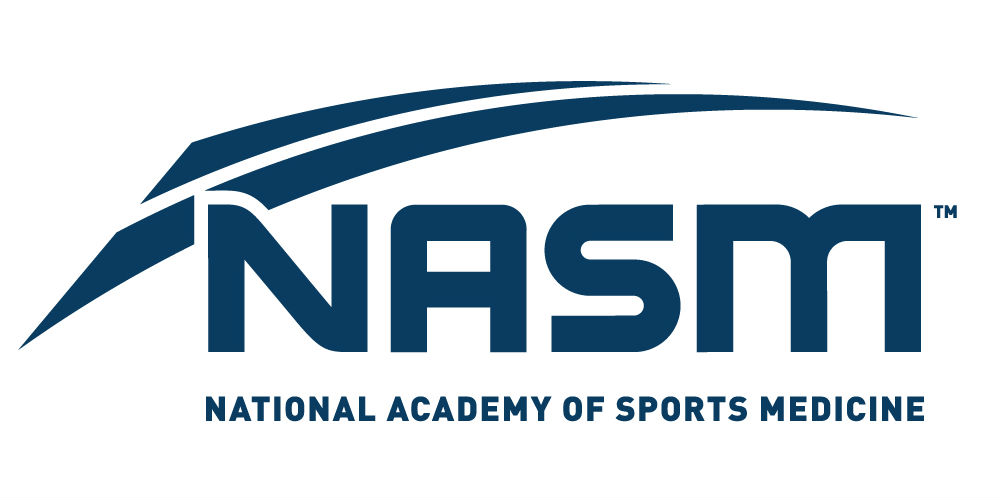 For 30 years, and counting, the National Academy of Sports Medicine (NASM) has set the standard in certification, continuing education, solutions and tools for health and fitness, sports performance and sports medicine professionals. NASM has pioneered evidence-based health and fitness solutions that optimize physical performance and allow individuals to achieve a variety of fitness activity goals.
PTontheNet & PTA Global

From a fully accredited NCCA Certification to low cost, high quality CECs and club-wide educational resources, PTontheNet and PTA Global's educational and business solutions will equip active and aspiring studio owners with all the business and education resources they need for success. 

AFS Supporters
97 Display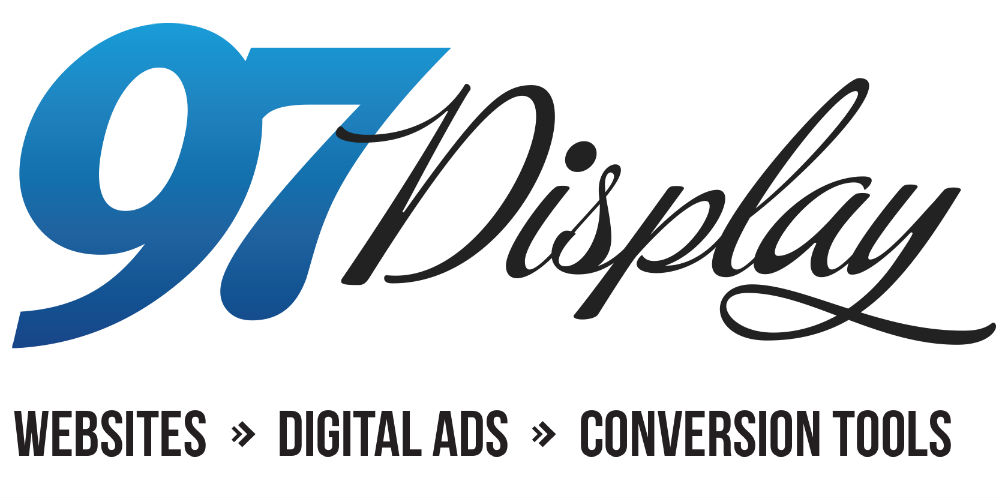 97 Display provides websites, digital advertisements, and SEO for fitness businesses. Hundreds of fitness businesses worldwide trust 97 Display with their internet marketing needs because of their unique lead generating system and effective results.
The Abs Company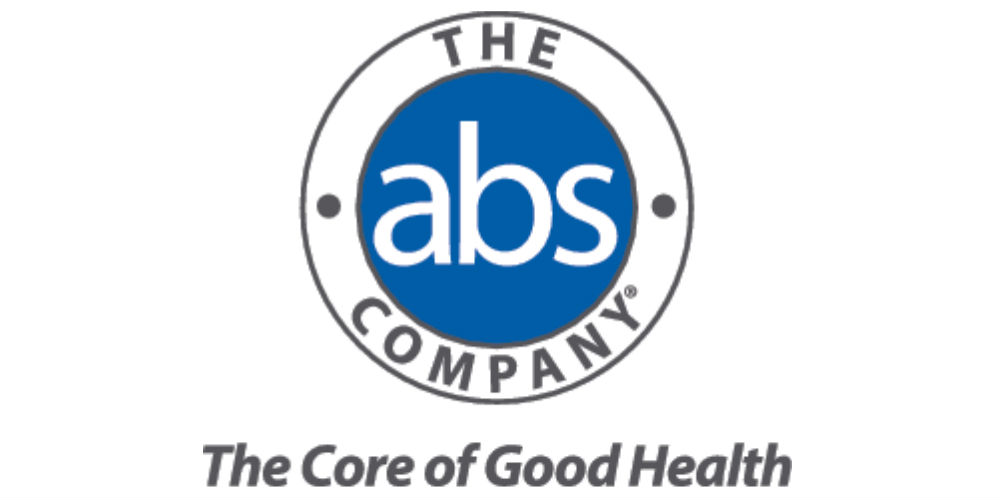 The Abs Company makes high quality, innovative commercial abdominal and functional training exercise equipment focused on the development of core-based functional strength.  Products include brands such as Ab Coaster, TireFlip 180, Ab Solo, X3S Bench, and the Abs Bench and are used in over 10,000 commercial fitness centers and in millions of homes in 40+ countries worldwide.
Accuro Fit

Accuro is a company with 15+ years in the business of data capturing, private cloud storage, data management and analysis services for the fitness industry.  Products offered cover a wide range of hardware devices from wireless enabled body composition scales, blood pressure meters, and heart rate monitors to the data collection and management app, heart rate projection program and cloud-based member vital data profile. Our vision is to offer the fitness industry the infrastructure on which clubs and studios can build their services and brand awareness to their members.
Black Iron Strength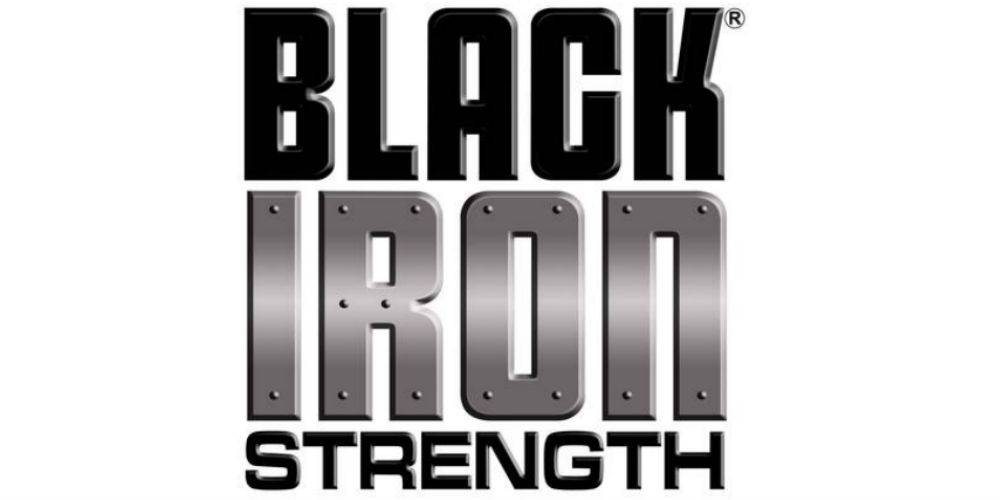 Black Iron Strength® works closely with professional teams, college teams, high performance athletic centers, and small boutique fitness studios who want and demand the best free weight and strength equipment in the industry. The Germ Buster® line of equipment with the CuLEAN® antimicrobial copper handles by CuVerro® gives the boutique studio owner a marketing edge over the big box players since they are protecting their clients 24/7 with a self cleaning surface that kills germs.
Body-Solid, Inc. 
Body-Solid, Inc. is a leading manufacturer and distributor of high quality fitness equipment for commercial markets. With nearly 30 years of experience, Body-Solid offers one of the widest arrays of products in the industry including selectorized single and multi-station units, free weight machines, functional equipment, a complete line of cardio products, weight plates, kettlebells, dumbbells and fitness accessories.
Business Finance Depot 

Business Finance Depot is part of Health Club Experts.  It grew naturally out of the need to assist business owners get financing from other industries besides Health Clubs.  We built a solid reputation for years working within the Health Club industry and we started attracting national franchises.  Now we assist several trusted partners in various industries to obtain financing for their new franchisees. 
Emergency Medical Products (EMP)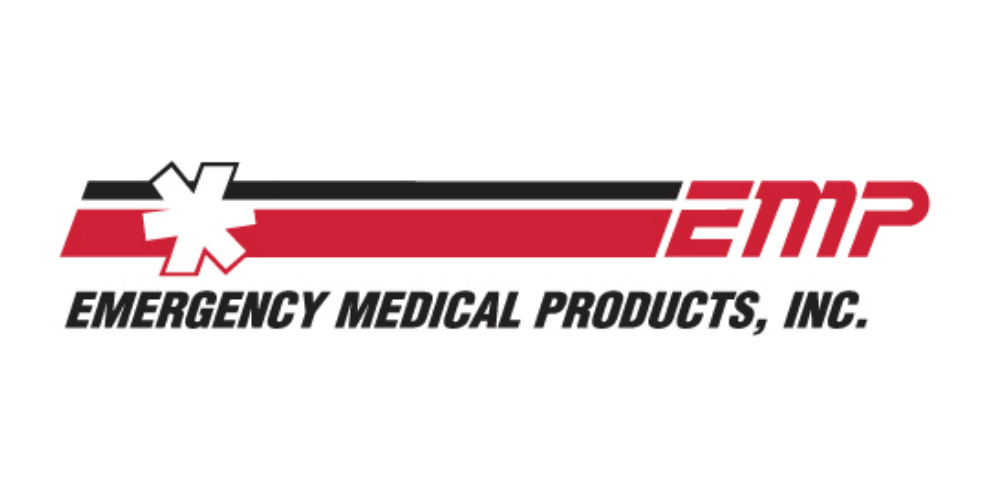 EMP is your fitness studio's single source for medical supplies including AEDs, First Aid Kits, Immobilization Products and Bleeding Control Supplies. EMP has been providing high quality medical products at competitive prices to a wide variety of markets for over 40 years. We want to do the same for Fitness Studio owners and professionals across the country. In partnering with AFS, we are committed to being your one-stop-shop for medical supplies and related products.
Escape Fitness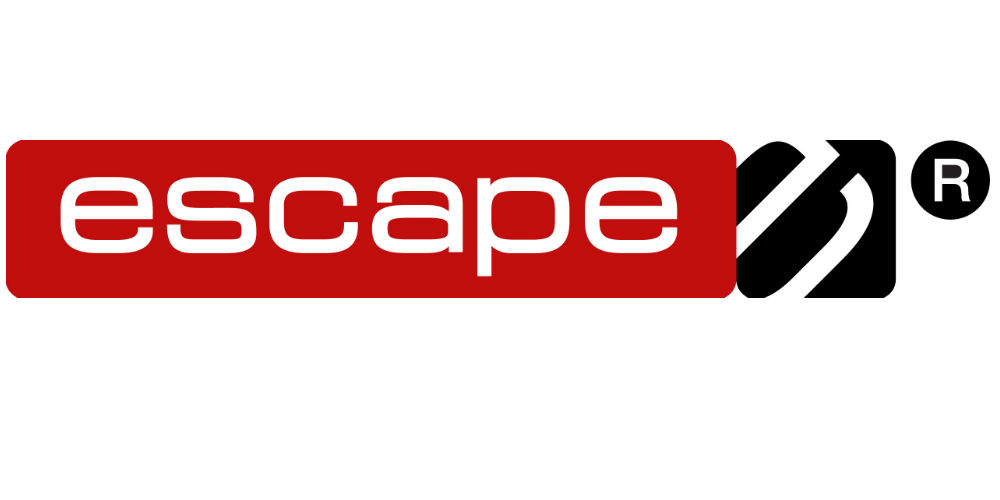 From our beginnings as suppliers of great looking equipment, we have grown  rapidly and substantially and are now able to offer a truly unique solution to the fitness industry – our four simple solutions: equipment, flooring, design and training will bring any gym experience to life.
Our philosophy is based on fun, not working out. We believe that exercise should be more about play, not work, and our whole approach is designed accordingly.
DotFit 
We're committed to providing safe and effective nutrition products and programs for both kids and adults. Under the guidance of a diverse advisory board, dotFIT maintains the highest standards of product development while strictly adhering to current Good Manufacturing Practices.  All dotFIT nutritional product formulas are based on published third-party research, not marketing hype.  


EZFacility 

EZFacility provides web-based scheduling, billing, member management and reporting tools for any size gym, health club or fitness facility. Manage trainers, instructors, packages, recurring club memberships, point-of-sale transactions, trainer payroll, detailed financial reporting and even give your members web-based self-service access to purchase new packages and schedule sessions.
Fitness Revolution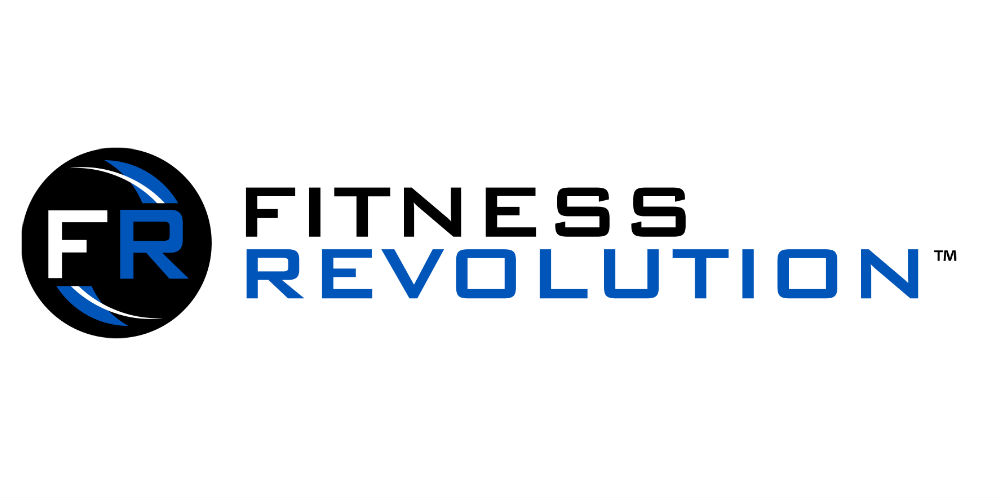 Fitness Revolution helps fitness pros, just like you, create more revenue, maximize your profits, help more clients and free up your valuable time. You're great at getting your clients results, but may struggle to create the business that provides you the life you deserve.
Functional Aging Institute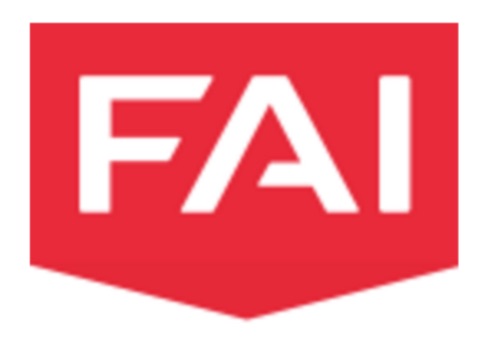 The Functional Aging Institute is dedicated to becoming the "go-to" source for training mature clients by providing fitness professionals with the most current, up-to-date and forward-thinking techniques and strategies. From certificate programs, full-blown certifications, blog posts, videos, seminars, on-site workshops and more, FAI is leading the way.
GroupEx PRO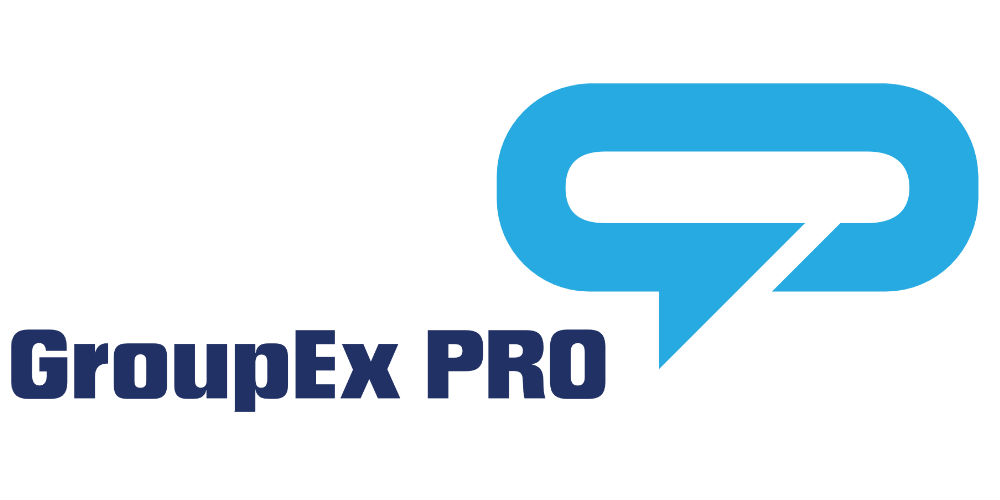 GroupEx PRO is a private, web-based communication portal for group fitness programs. It was created by international fitness educator Shannon Fable and her web-developer husband John Fable. Their mission is to help eliminate the frustration felt by group fitness managers with regard to communication.
Heart Zones, Inc. 

Heart Zones, Inc. is dedicated to getting individuals from around the world fit and healthy.  Established in 1993 and headquartered in Sacramento, California, Heart Zones is directed by a dedicated team of veteran professionals led by founder, author, Hall of Fame athlete, and wearable technology expert Sally Edwards, MA, MBA. The company develops innovative technologies and content that includes hardware, software, application programs, and professional development product lines and services. 
JAMWorkout LLC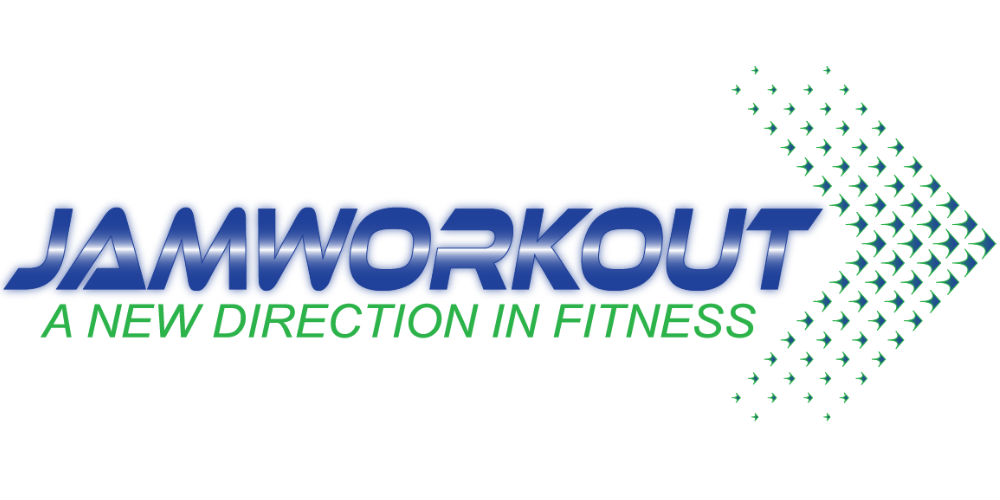 JAMWorkout LLC  is a solution-focused software platform for gyms, health clubs and fitness studios that struggle with staffing, retention/attrition, member engagement, and the creation of club culture. Our multi-faceted, member first, technology-based system was designed with the end user in mind, but also to meet the needs of the semi-absent owner/operator.
JETRO and Associates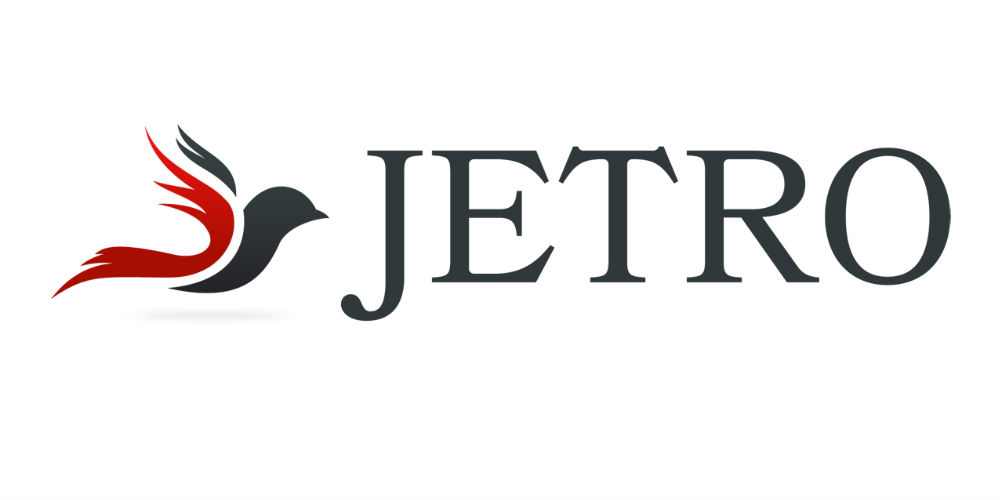 JETRO and Associates is a cloud based CPA firm.  JETRO works with studio and gym owners providing online, remote, and virtual accounting and bookkeeping services. However we do not just simply do bank reconciliations, we provide you with reliable and relative reporting and work directly with you on benchmarking and discussing any items we feel could help grow your business. 
LegalZoom 

Whether you are just starting out or have an established business, LegalZoom has the services to meet your needs. LegalZoom is an easy-to-use, online service that helps people create their own legal documents and access independent attorneys and tax professionals through its legal plans. It's the nation's leading provider of personalized, affordable online legal solutions for families and small business. 
Members Today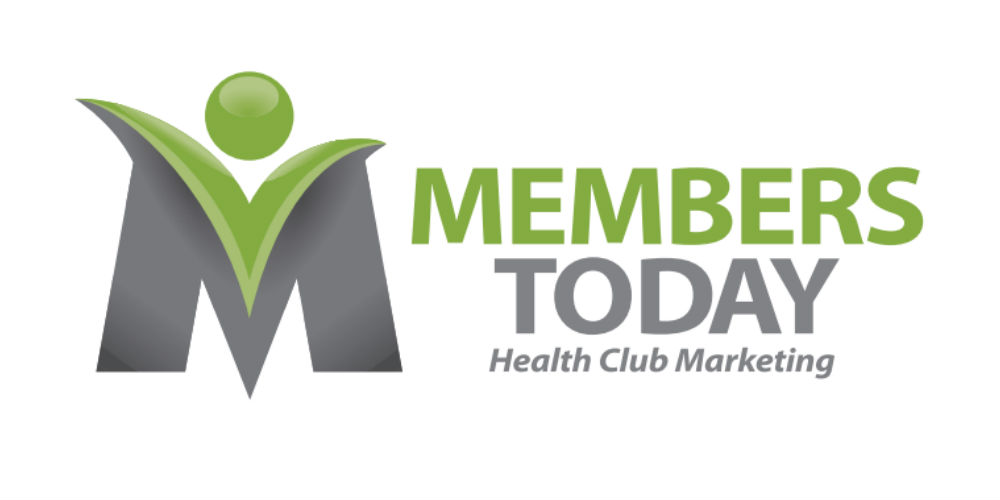 We offer a full array of Digital and Print Marketing to drive new leads and new memberships. Our staff consists of fitness industry veterans and former club managers so we're totally in sync with the marketing needs of your studio. We can help you attract and retain new members through proven targeted direct mail, digital, mobile, and guerrilla marketing campaigns.
MINDBODY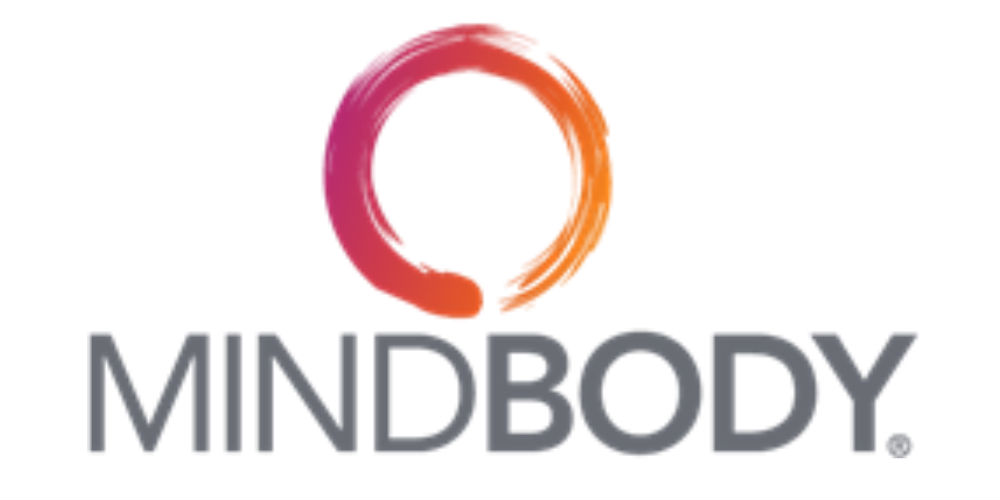 Leveraging technology to improve the wellness of the world. MINDBODY emerged from a simple idea: small business owners deserve the time to do what they love. From its first iteration, MINDBODY software has turned that vision into the technology that links tens of thousands of health, wellness, and beauty professionals to the millions of clients they serve.
MyFormulary LLC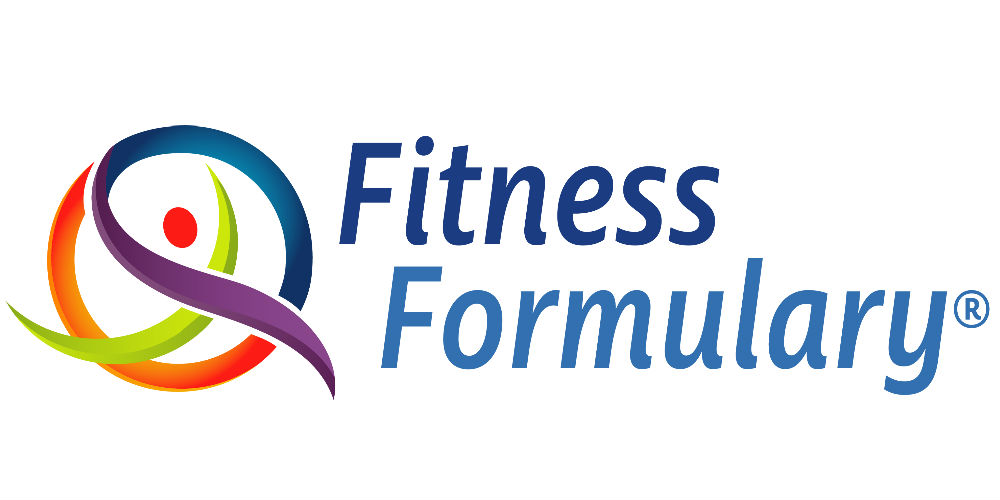 With over 55,000 foods, supplements & beauty products now and over 250,000 recipes coming this spring, Fitness Formulary is an educational resource and retailer that shares its revenue with fitness studios and trainers. Their focus is Functional Medicine - to identify and fight the underlying cause of disease before it happens.
OneFitStop

We empower fitness professionals to grow and manage their businesses, by providing an easy to use, industry approved platform to connect to their clients and perform all the necessary tasks required for business success.
Perform Better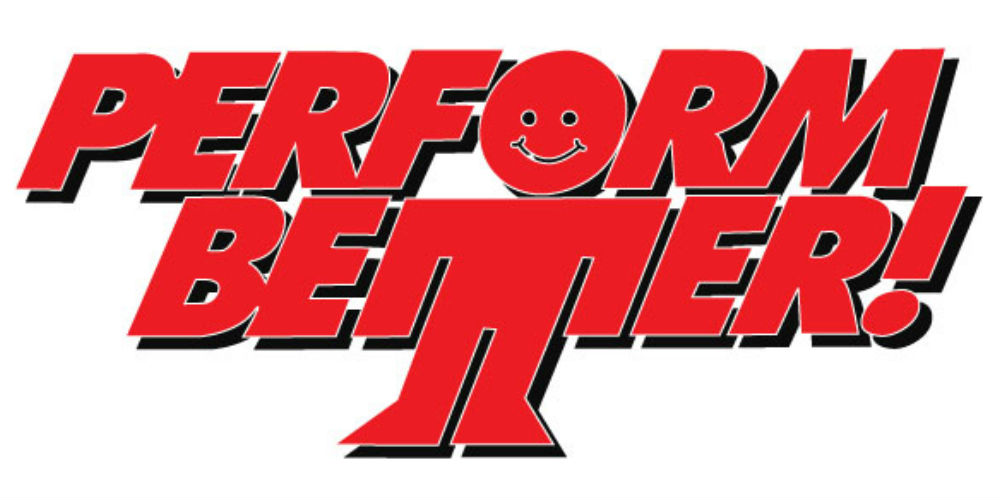 Perform Better has paved the way for Functional Training by supplying innovative products and top-notch education to trainers, coaches and therapists to help promote this training concept. We have emerged as the leader in both Functional Training equipment and education for the past 25 years and will continue to do so in the future.
Power Systems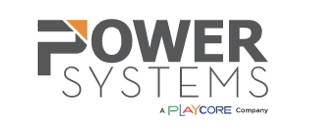 Power Systems mission is to Power Your Potential by advancing health, fitness, and performance for everyone who is a leading resource provider of fitness and performance products for club chains, fitness studios, performance facilities, and home gyms.  Recognized throughout the sports and fitness industries for creating extraordinary customer experience, complete product selection, and fast delivery. 
Railyard Fitness 
Use the Railyard to improve results, increase challenge, performance and add interest and excitement to workouts.  New equipment needs to provide your youth, adult, active aging and athlete clients a new, verifiable improvement in their workouts and potential clients a compelling reason to choose you as their fitness provider.  The Railyard is the most versatile equipment you can add to your studio, use it for individual training, group exercise, youth fitness, sports conditioning, and active agers to improve balance and coordination.
StrengthPortal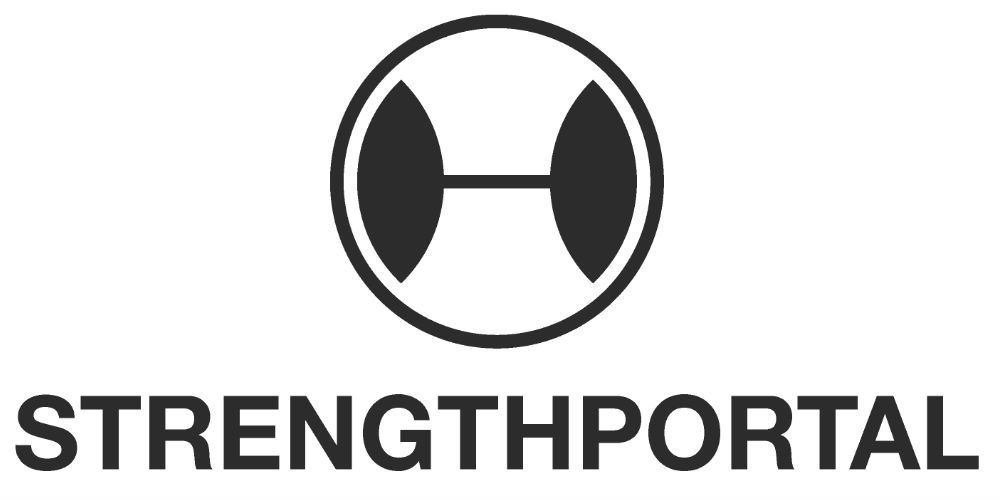 StrengthPortal is a software platform for gyms to manage their personal training staff, track in-person and online training services, and retain gym members. We work with multi-location and single location companies with the goal of increasing your personal training revenue.