Providing our members with the credibility, benefits, education and knowledge to further their career.
The AFS Difference 
At AFS, we support your efforts to change more lives by providing you every resource necessary to start, grow or extend the life of your business. We care about your business success like you care about your clients' success. 
Just as your training business has been able to thrive by creating a community, at AFS, our community of members know that together we can accomplish anything.  
As the only trade association that is solely dedicated to the careers and growth of the fitness studio market - AFS supports you, your community, and the fitness industry as a whole.
Calculate your return on investment
History
Toward the end of 2012, fitness industry veterans Josh Leve, and his father Chuck, recognized the rapid proliferation of freestanding fitness studios as a significant trend.  With Josh's health club and studio management background, and Chuck's fitness trade association experience, they realized these business owners lacked one cohesive organization to support their efforts.
Executive Team
AFS is run by a team of fitness-business veterans with over 40 years experience developing professional trade associations that move the industry forward.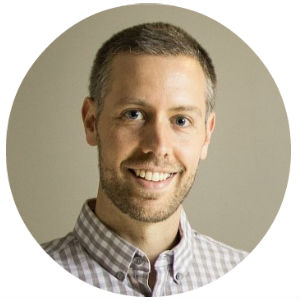 Josh Leve
Founder & CEO
Josh Leve is responsible for the strategic development and growth of the Association of Fitness Studios. Josh brings more than 10 years of sales, consulting, advertising, marketing, operations, and retail experience to AFS. Josh has spent more than a decade in the fitness industry.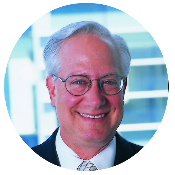 Chuck Leve
Executive Vice President, Business Development
A 40-year veteran of the fitness industry and proven successful developer of fitness industry associations, Leve has been involved in the creation and development of some of the most successful trade associations in the history of the fitness industry. 
Advisory Council
The AFS Advisory Council is made up of a panel of influential industry leaders. This team of experts was compiled to bring AFS members and the fitness studio community the education and knowledge necessary to thrive in a competitive market.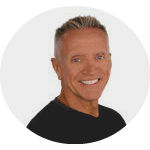 John Garey 
Program Director of John Garey Fitness and Pilates, Creator of JohnGareyTV.com
John Garey, MS, CSCS, is the creator of JohnGareyTV.com, an on-line instructor resource for fitness and Pilates programming. He is also the Program Director of John Garey Fitness and Pilates in Long Beach, California, featuring the only STOTT PILATES®-licensed training center in Los Angeles.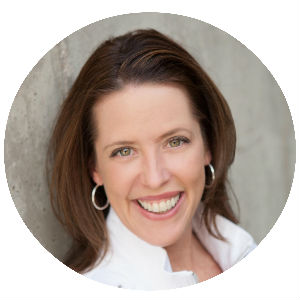 Shannon Fable
Founder & President, GroupEx PRO
Shannon Fable, 2013 IDEA and 2006 ACE Instructor of the Year, is a fitness business and programming consultant who has helped impressive brands such as Anytime Fitness, Schwinn®, Power Systems, ACE, and BOSU® over the last 20 years.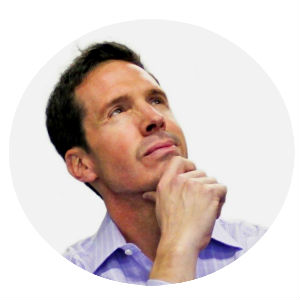 Rick Mayo
President of Alloy Personal Training Center & Alloy Personal Training Solutions
Rick is a featured speaker at conferences domestically and internationally, speaking on how to best sell and service personal training. He has written numerous articles on the business of fitness for trade journals and contributes regularly to national publications such as Men's Health.
See the entire Advisory Council
AFS Mission, Code of Conduct and Core Values
Each AFS member must agree to operate their business according to the AFS Code of Conduct. These businesses are expected to abide by all laws, treat clients and staff with fairness and respect, and conduct their business up to industry standards.
AFS abides by the Core Values of Integrity, Community, Commitment, Credibility and Empowerment.
Advocacy
Keeping you informed to counter any negative press, law, regulation or policy and doing what's right and in the best interest of our members.
Advocacy is AFS' way of acting on our principles. At any given time there are countless ongoing efforts of governmental officials, lobbyists, and others to tell us what's best for our industry. In the midst of the worst obesity crisis in the history of the human race, politicians bicker, vested interests exert pressure, and the fitness industry continues to attract only a small slice of society.
AFS wants to improve that situation but it will take a large and vocal community of like-minded people to make an impact. But try we must and try we will for to the alternative places an albatross around the neck of future generations.
How we protect you and your business
Frequently Asked Questions
Q: What is AFS? 
A: The Association of Fitness Studios (AFS) is the only trade association dedicated to providing the education, tools, and resources for fitness studios to enhance their profitability, while providing the platform for entrepreneurial fitness professionals to start their own businesses.
Q: Who can become a member of AFS? 
A: Categories include Basic Accounts & AFS Membership. Vendors may contact us to learn more about partnering with AFS.
AFS Members fast-track business growth and receive maximum value. Members showcase their AFS committment to their community and the fitness industry while accessing everything AFS has to offer. Members can be fitness studios, gyms, or fitness professionals and any discipline: personal training, Pilates, yoga, cycling, MMA etc. ranging in size from 500 to 10,000 square feet. 
Basic Accounts are students and enthusiasts who want to stay connected to AFS and learn more about the state of the fitness studio industry.  
Vendors are those providing products and services that serve the needs of studio owners.  By gathering the "leverage" of a national association AFS has been able to secure advantageous pricing and programs on behalf of our members.  Vendors may contact us to learn more about partnering with AFS. 
AFS is your authoritative support system. By working together we can achieve far more than by working alone.