The AFS Promise
At AFS, we support your efforts to change more lives by providing you every resource necessary to start, grow or extend the life of your business. We care about your business success like you care about your clients' success.
---
Why We Started AFS
I've done just about everything in fitness - from washing towels, sweeping floors, selling memberships, and turning around the performance of fitness studios and big box health clubs.
Having grown up in the fitness industry where both my father and grandfather started major fitness Associations, myself along with the entire executive team here at AFS, noticed years ago the trend towards fitness studios and gyms taking shape. However, one critical element remained unchanged - there was no trusted and credible association to provide these courageous individuals with all the benefits the big box health clubs have had for so long.
Enter AFS. We built AFS from the ground up to be the community and family that lets you connect to more influencers, discover new trends, learn how to make more money, generate more clients, uncover critical data, and apply key insights to your business.
AFS is the association for the 21st century. Which is why the core of an AFS membership is 3 things: innovative, tech-savvy and above all else - useful.
With the overwhelming support and recognition of the industry, today AFS is leading the growth of the studio/gym market by supporting managers, owners and fitness professionals to become better every day. Make sure you're a part of our mission - become a member of AFS!
Advisory Council
The AFS Advisory Council is made up of a panel of influential industry leaders. This team of experts was compiled to bring AFS members and the fitness studio community the education and knowledge necessary to thrive in a competitive market.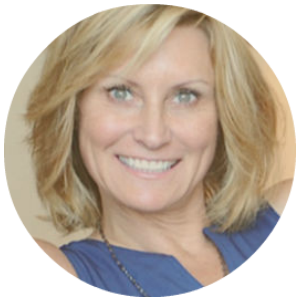 Annbeth Eschbach
Founder + Chief Executive Officer, Exhale Enterprises, Inc.
Annbeth Eschbach is the founder & Chief Executive Officer of Exhale Enterprises, Inc. In 2003, exhale's founding team forever changed the spa + fitness industry with the introduction of a unique wellbeing brand and business model that addresses both mind + body, through spa + fitness.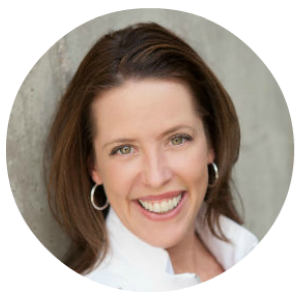 Shannon Fable
VP of Fitness Programming, FIT4MOM® franchise
Shannon Fable, 2013 IDEA and 2006 ACE Instructor of the Year, is the VP of Fitness Programming for the FIT4MOM® franchise. For more than two decades, she has helped Anytime Fitness, Schwinn®, Power Systems, ACE, Silver Sneakers, and BOSU® as a fitness business and programming consultant.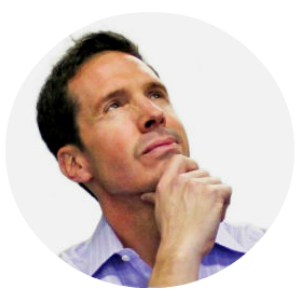 Rick Mayo
Founder & CEO of Alloy Personal Training Center and Alloy Personal Training Solutions
As the owner of APTC, Rick and his team conduct over 60,000 personal training sessions a year. In 2010, Rick created Alloy, a consulting and licensing company as a platform for the Alloy personal training systems. Alloy has over 1000 clubs licensed worldwide.
See the entire Advisory Council
AFS Mission, Code of Conduct and Core Values
Each AFS member must agree to operate their business according to the AFS Code of Conduct. These businesses are expected to abide by all laws, treat clients and staff with fairness and respect, and conduct their business up to industry standards.
AFS abides by the Core Values of Integrity, Community, Commitment, Credibility, and Empowerment.
Advocacy
Through your AFS membership, we form one collective voice and can counter any negative press, law, regulation or policy that might have a dramatic impact on you and your business.
In order to create change it will take a large and vocal community of like-minded people to make an impact. Through AFS, you are part of this community!
How we protect you and your business


What Becoming an AFS Member Means…

...In the Minds of Your Clients
91% of consumers prefer a fitness studio/gym who's a member of an association and abides by their code of conduct.
...In How You Speak to Your Clients
Instead of, 'This is what we've found or think' now say, 'This is what the industry is doing,' which lends credibility and trust by not being the sole source of information.
...In Getting More Social Capital
Connect to members and leaders immersed in the inner workings of the industry to provide the best opinions and ideas.
...In Leveraging Our Technology
AFS is the Association built for the 21st century. That's why the core of an AFS membership is 3 things - innovative, tech savvy and above all else useful.
...In Developing Leadership Skills
Write for us, speak at our event, be featured on our site, contribute to our newsletters, become a trusted and respected voice in the industry.
...In Moving the Fitness Industry Forward
AFS is solely dedicated to the careers and growth of the fitness studio/gym market. We support you and the fitness industry as a whole.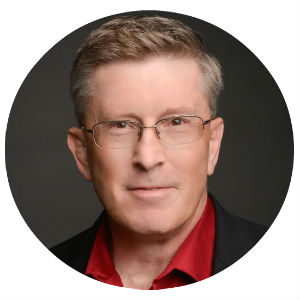 "As a studio owner/operator who is considering whether it's worth it to join AFS, and just as importantly, contribute to industry research initiatives, I would say to you, it's one of the best investments you can make in your business, as well as in yourself as a professional."
Stephen Tharrett
AFS Advisory Council | Co-founder of Club-Intel