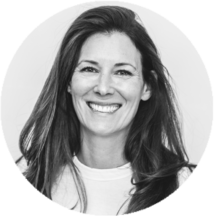 By Emma Excell​, Special FBA Contributor
People like working out with people. And, in any fitness business, the relationship between member and the trainer is the beating heart. But do you have the right software solution to ensure both are supported through a seamless fitness experience?
Here, Emma Excell, COO at Fisikal, experts in digital business solutions, explains how advanced member profiling settings ensure each individual gets the most out of their membership and how innovative digital tools empower trainers, reduce administration hours and give them more time for the things that really count like time with the members.  
KNOWING YOUR MEMBERS
To build a member-centered experience, gym owners need to first gain insight into each member's likes, dislikes, aims, and ambitions. This enables the presentation of only products and services that appeal to their preferences and drive them towards their goals. 
With an adept digital profiling functionality, owners can conduct detailed questionnaires to build a rich data set that reflects a member's individual profile. Questions can be tailored to align to facility products and services ensuring each member is presented with offers, and opportunities that tap directly into their motivations and desires, forming a totally unique and member-centered experience, for everyone.
PREFERENCES AND PERMISSIONS
To ensure members only receive messaging relevant to them, the right digital system can manage how notifications are sent within the preferences area of its app. If a club has members who are on the go between locations, they can be granted access to multiple sites and simply choose a 'Default Location' in order to view timetables for any given preferred location. 
For operators that allow members to be linked together, members can manage booking and purchase preferences for the others they are associated with. If a member is a 'Lead Client', they could be awarded the highest permission level allowing them to manage a hassle-free fitness experience for themselves and those linked with them. 
EMPOWERING TRAINERS
Trainers are the frontline of any fitness business, the face-to-face delivery of your business and your brand directly to the member. That's why it's so important to empower them, and ensure they have the right digital tools and management solutions to allow them to do what they do best - coaching and mentoring clients. 
Digital solutions can help limit the time trainers need to spend on administration meaning they can maximize the time they spend engaging with members. Empower trainers by giving them the ability and autonomy to view the classes they've been scheduled to teach, view and manage participant bookings and also capture member notes on the go. 
INSTRUCTOR TOOLS
By utilizing a digital system, trainers can view details of classes, which will sync all bookings into their native calendar. They will be able to see who has booked, and any wait-listed members to help them manage class planning and programming. 
In addition to this, through Fisikal's unique room-mapping functionality, trainers can also be able to view room 'maps' associated with each studio they are teaching in and class that is scheduled to take place, and capture and read notes on each participant, a vital tool to alert other trainers to see important member information. 
CUSTOMIZED INTEGRATIONS TO MATCH YOUR NEEDS
Fisikal's USP – understanding operational requirements; creating solutions and delivering them through highly custom branded experiences.
The team of in-house Fisikal designers and business analysts have a wealth of digital experience and can help you understand and design seamless systems and solutions as well as brand new, custom-built features that suit your needs.
To find out more or to book a no-obligation demonstration, contact Fisikal at: https://fisikal.com
---
Emma Excell is the COO of Fisikal and heads up the operations team. Emma has over 4 years of experience in investment banking and over 14 years international property development. Emma has a degree in economics, provides business analysis, digital marketing strategies and project management skills