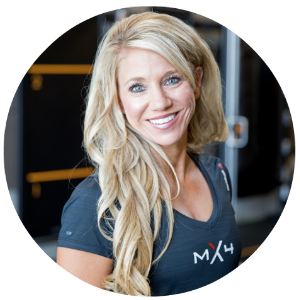 Below Khristie shares additional information about how their studio has grown significantly thanks to the MX4 Training System.
AFS: Please tell the AFS audience about your fitness business
KG:  I own a fitness studio called Physiques Elite which utilizes Matrix equipment implementing MX4 in a small group setting.  I also own the only all women's fitness center in town, Physiques Women's Fitness Center with full amenities which is a 12,000 sq ft facility includes daycare, cardio room, weights, group exercise classes, swimming pool and wet area.
AFS: What makes Physiques Elite different from everyone else?
"Ultimately, for us, we've found that top-notch programming is going to bring some of the best trainers to your gym." - Khristie Gass, Owner of Physiques Elite
KG:  Our facilities are a women's only setting.  This differentiation is a strong motivator in our area and extremely beneficial because it allows women the ability to focus on their health and wellness in a less intimidating environment while building the camaraderie necessary to achieve their goals. We not only provide personalized attention based on each client's needs, but also cater to all fitness levels using the scalable programming provided by Matrix. 
AFS: What were the motivating factors that led you to purchase the MX4?
KG:  The fitness industry is constantly evolving and specialty fitness classes are in high demand in our area.  The reason I chose the MX4 training system is because it developed a new revenue stream. The economy in my area survived on the oilfield industry, and during the most recent oilfield crash diversifying was very important. 
The additional revenue from Physiques Elite studio/ MX4 program saved Physiques Women's Fitness Center. The system bridged the gap between personal training and group exercise classes. MX4 is a turnkey solution that includes 3 unique workouts per week. MX4 programming is group training that revolves around the four pillars of fitness; Cardio, Power, Strength, and Endurance.  This takes the guesswork out for the trainer by having the program supplied for them.
AFS: How has your business grown since you purchased the MX4?
KG:  Our retention rate has increased dramatically since the implementation of MX4. Within three years we have grown Physiques Elite to training over 250 clients. Specialty programming allows me to earn a profit margin of 70% per client.  Clients consistently refer friends and family because of their measurable progress and strength/endurance gains.
AFS: What marketing strategies have you employed to differentiate yourself in your market?
KG:  With programming as dynamic as MX4 you can show versatility, repeatability, and adaptability most efficient through video by utilizing Facebook, Instagram, and Snapchat.  Using social media platforms is incredibly cost-effective for us and consistently brings in new clients. This also gives us a chance to showcase all the different components used on one piece of equipment (TRX, Slam Board, Punching Bag, Circular Bands, Battle Ropes, and Horizontal Bar used for pull-ups).
AFS: What can you tell other studio/gym owners about the benefits of working with Matrix?
KG:  MX4 is simplified for the owner and the trainers. With all the responsibility of owning my own business, I'm so glad MX4 gives me the freedom to focus on other daily operations.  

Matrix is among the world's premier commercial fitness brands. With a comprehensive portfolio of over 400 products offered throughout 24 subsidiaries worldwide, Matrix continues to push the boundaries of fitness.​
Find out more about the MX4 (pictured below) and other Matrix equipment for your stuido or gym!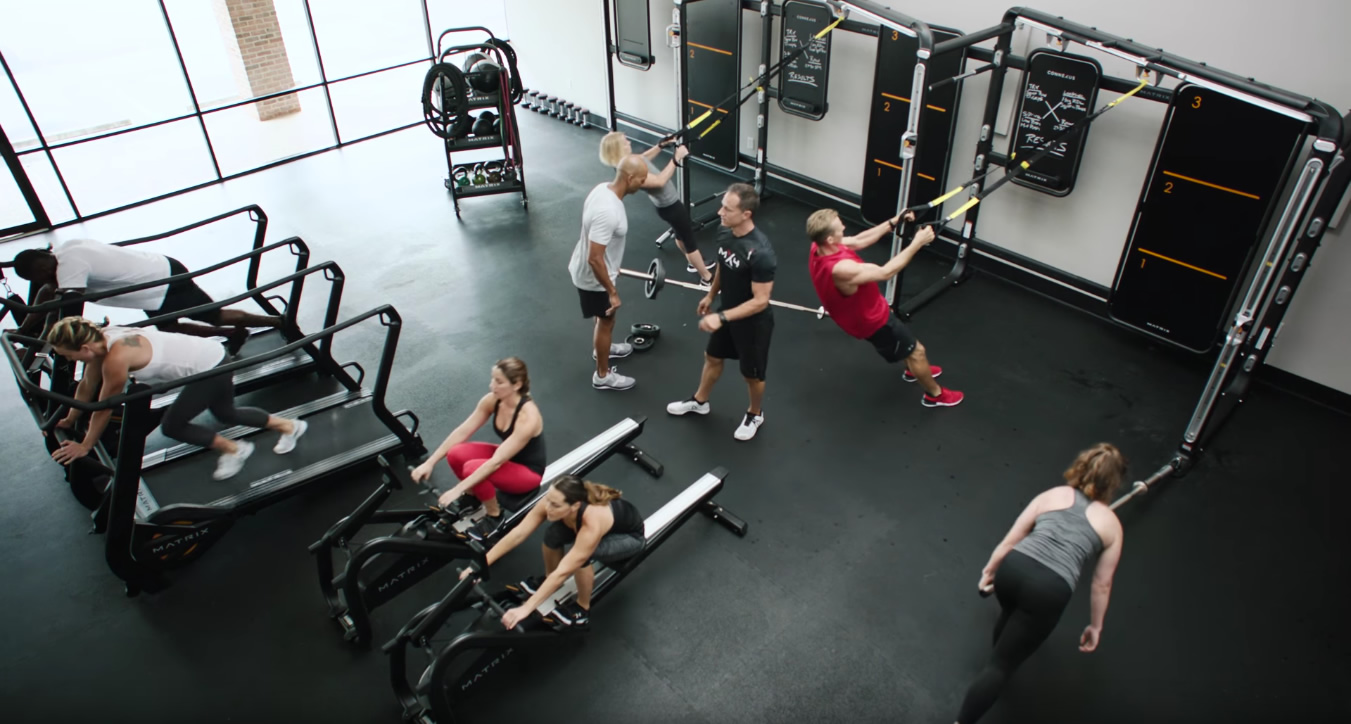 I'd like more info on Matrix Equipment