---
How Do I Reopen My Gym?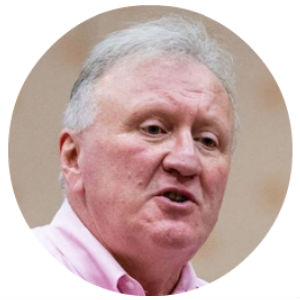 Thomas Plummer
NFBA / Perform Better / The Business of Fitness
We're in it, now what? What comes next, will my clients come back, what do I need to change about the way I deliver service, how has the market and my clients changed? So many questions.
Thomas Plummer takes his 40 plus years in the fitness industry and shares what he thinks you should be doing to come out of this stronger than before. He lays out his 3 stage plan and has an amazing offer at the end of the episode.
Key Takeaways from this Podcast...
Why 30% of the gyms won't survive COVID-19
How has the consumer has changed due to COVID-19
What is the one thing you need to get clients back into your gym
What are the 3 phases of reopening your fitness business
What happens to your online training when you reopen
What message should your marketing send
Why your clients need to be on contracts if they're not already
Episode Sponsors
Association of Fitness Studios
Do Your Clients Love Your Website?
Click Here To Get Your Free Website Analysis & 27-Point Checklist Today – only available to MiFB listeners
Resources
Thomas Plummer
National Fitness Business Alliance
The Business of Fitness
Perform Better / NFBA
Things Mentioned On The Episode