---
Creating Your Own Fitness Category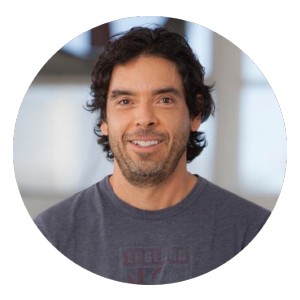 Mark Chavez
Gravity Ball / The Health MD
We've all heard of TRX, BOSU, and Stick Mobility. These are brands that created their own category of fitness. What if you could do that? Mark Chavez thinks you can and tells you how on this episode.
Key Takeaways from this Podcast...
Is this an entirely new fitness category?
Doing something that only you can do.
Mark breaks down a business model for a trainer.
Are you a commodity or a product?
What are the demographics for this category of training?
How to create and harness local star power?
Why it takes more than an idea.
Mindset and Development
What has been Mark's most successful failure?
What has been his biggest surprise in the fitness industry?
Where does he go for her personal and professional development?
Episode Sponsors
Association of Fitness Studios
Do Your Clients Love Your Website?
Click Here To Get Your Free Website Analysis & 27-Point Checklist Today – only available to MiFB listeners
Resources
Gravity Ball
The Health MD
Things Mentioned on this Episode