---
Where are the Female Fitness Business Leaders?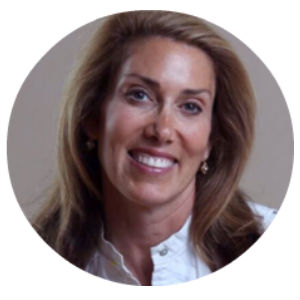 Sara Kooperman
CEO of SCW Fitness Education / WATERinMOTION
Founder of MANIA Fitness Professional Conventions
Women's Leadership Council at SUCCEED AFS' Annual Business Convention/Expo
Are there cultural biases that men and women have that can slow down women in the fitness business? Yes, there are! You need to be aware of them so that you're not guilty of using them. Education, empowerment, and certification is what Sara Kooperman is all about. You can say it's her passion. She hosts 8 MANIA conferences a year for the past 30 years! She is a key figure in the Women's Leadership Forum. Something we discuss on this episode.
Key Takeaways from this Podcast...
Do you have cultural biases that interfere with you empowering women
Do women and men have cultural biases that prevent women from succeeding in business
What is the Women's Leadership Council and why you should know about it
Why did MANIA partner with AFS?
Why you have to find a leadership style that works for you
Mindset and Development
What was Sara's most successful failure?
What was the biggest surprise she's had to deal with in the fitness industry
Where does Sara go for her personal and professional development?
Episode Sponsors
Private label, high quality supplements.
Sell them with your name/brand on them.
Your clients trust you, start building trust in your brand thru supplements
Call Megan at 814-335-6492 or email at megan.herbstritt@gmail.com
Be sure to mention the podcast to get 50% off of your start up fees!
The ProFit GPS (Growth Plan Strategy)
Resources
Sara Kooperman
SCW Fitness Education
Women's Leadership Forum
SUCCEED! Women's Leadership Council
SUCCEED! Fitness Business Conference
Things Mentioned On The Episode