---
Behavioral Science That Improves Fitness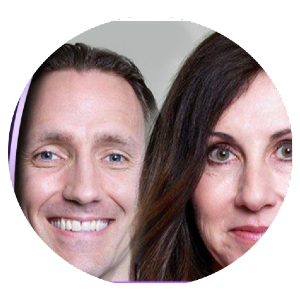 Scott Schutte and Janine Sticher PhD
Evolved Personal Training
We want our clients to want their goals as much as we want it for them, but most of the time it seems like they don't. But that's just it, They DO! We just have to do a better job at leading them. Scott and Janine have had success in using behavioral science to improve their clients' results and level of satisfaction. They share what has been working for them on this episode.
Key Takeaways from this Podcast...
How Scott and Dr. Janine think differently about health and fitness.
Is a cafe or shake bar right for your gym or studio?
Where do behavior modification applications belong in a fitness business?
What do you need to know to ask your clients better questions?
What was the biggest change they've seen since implementing behavior modification in their business?
What role does language play in behavioral modification?
What behavioral modification looks like in the real world.
Are you neglecting the other 23 hours of your client's day?
Mindset and Development
What has been their most successful failures?
What has been their biggest surprise in the fitness industry?
Where do they go for their personal and professional development?
Episode Sponsors
Association of Fitness Studios
Do Your Clients Love Your Website?
Click Here To Get Your Free Website Analysis & 27-Point Checklist Today – only available to MiFB listeners
Resources
Scott Schutte
Janine Sticher PhD
Differentiator Pro
Evolved Personal Training
Things Mentioned On This Episode