---
Shut Up and Run Your Business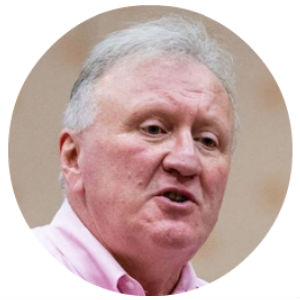 Thomas Plummer
NFBA / Perform Better / The Business of Fitness
Stop being pissed off and focus on how your business can be successful in the current market. The reality is COVID isn't going anywhere any time soon. This is our normal. You need to evolve your business to thrive now. Thomas shares what he thinks you need to do to survive and thrive.
Key Takeaways from this Podcast...
Acceptance of the current situation.
We are never going back to 2019 so you must evolve your business to survive.
The COVID trap a lot of owners can fall into.
Do your personal politics have a place in your business?
You better be covering your ass with your safety protocols and policies.
Putting together a long term COVID business plan.
The Golden opportunity for Personal Training
What model does Thomas think will work moving forward
Is this a good time to raise your prices?
Why your business has to grow as you age.
What if you have to close your business permanently?
Episode Sponsors
The Business of Fitness
For over 40 years, I've had the pleasure of speaking, consulting and leading workshops around the world. Two truths I've learned over the years is that the people in this business really do make a difference in the lives of others and people in this business largely have the same needs.
What are those needs? Sales and selling skills, marketing, managing a team, strategic planning and "keeping your head together" when times are good and when times are rough. To meet these needs, I'm developing a new platform called The Business of Fitness and a unique product called The Vault.
If you've enjoyed my posts, workshops or seminars and are looking to make 2020 a great year professionally and personally, I hope you'll check it out.
The ProFit GPS (Growth Plan Strategy) System contains nearly a decade of proven strategies all compiled into 1 easy to use portal. Over 44 different strategies to get clients, keep clients, and get clients back. With a 365 marketing calendar and over 44 strategies, you can say goodbye to not knowing what to run this month, next month or the entire next year to bring in new clients, and continue to grow your gym!  Learn more. 
Resources
Thomas Plummer
The Business of Fitness with Thomas Plummer
National Fitness Business Alliance / Perform Better
Things Mentioned On The Episode